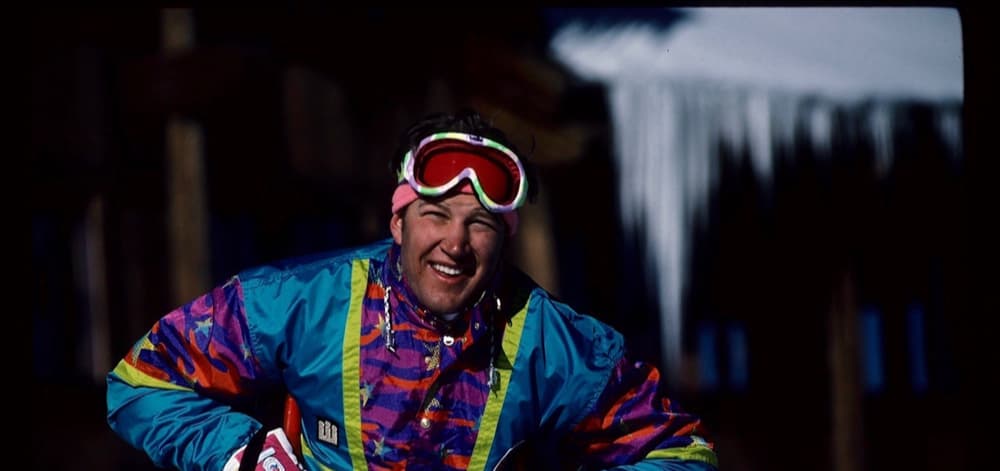 Eric Keck, a US Ski Team downhiller in the 80s and 90s died suddenly on Wednesday, July 9 at the age of 52, reports Ski Racing.
Eric attended Burke Mountain Academy and Gren Mountain Valley School (GMVS) in Vermont, before making it to the US Ski Team. His career on the FIS Ski World Cup was short as Eric opted to leave the Team in 1991 to attend college and instead play football. Weighing in at 245lbs, Eric was the "biggest" downhiller in the history of the World Cup.
Eric was a member of a legendary troupe of American Downhillers from the 80s and 90s and competed on the World Cup for three years alongside teammates AJ Kitt and Tommy Moe.
"He made everyone feel like he was their best friend on our team. As far as he skiing, he wasn't intimidated by anything. Downhiller by nature but a slalom skier at heart, quick feet, amazing touch. All of the guys, we're devastated by this."

– AJ Kitt
Although Keck rarely finished in the top 30, those who saw him ski will always remember him, the largest thing they'd ever seen on skis.
He is survived by his wife, Beth, his three daughters, Phoebe, Zion, and Zachari, and his son Thunder, and his two grandchildren.