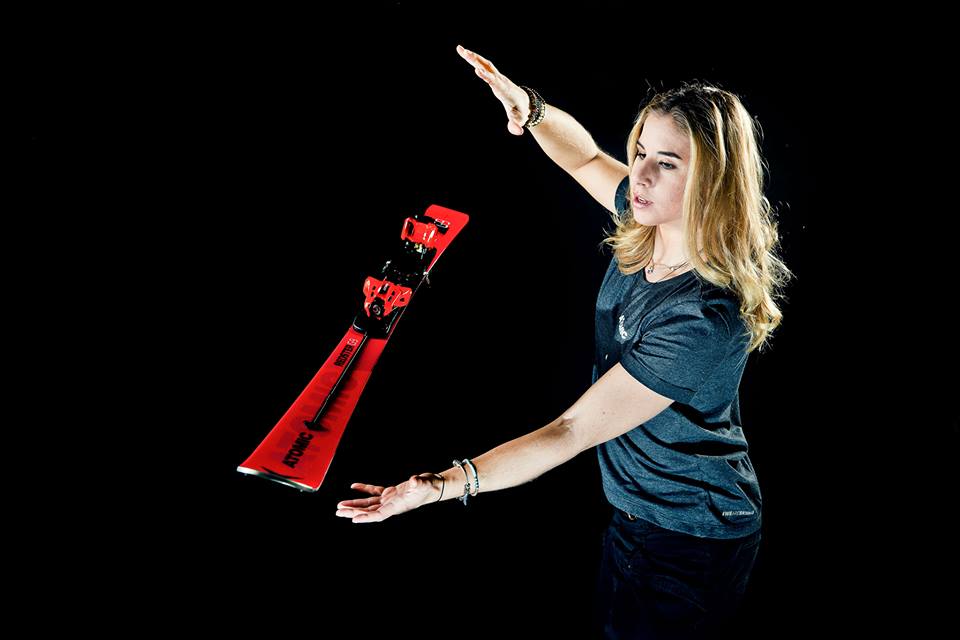 When we think of multi-sport athletes, our minds tend to go directly towards biathletes or triathletes. Most compete in events with closely related skill sets, such as running and biking or ones that involve a less physically demanding counterpart, such as shooting would be to nordic skiing. From time-to-time, we see individuals who are talented in more than one physically demanding sport that requires a precisely dialed technique. Rarely, however, do we see people who are capable of outperforming the world's best athletes in a sport that isn't even their primary focus.
Ester Ledecka though has proven she's an exception to that rule. The 23-year old Czech won two golds at the Pyeongchang Winter Olympics, using two different types of equipment. She's the first athlete to ever have achieved this by winning the parallel GS in snowboarding followed by a super-G victory in alpine skiing.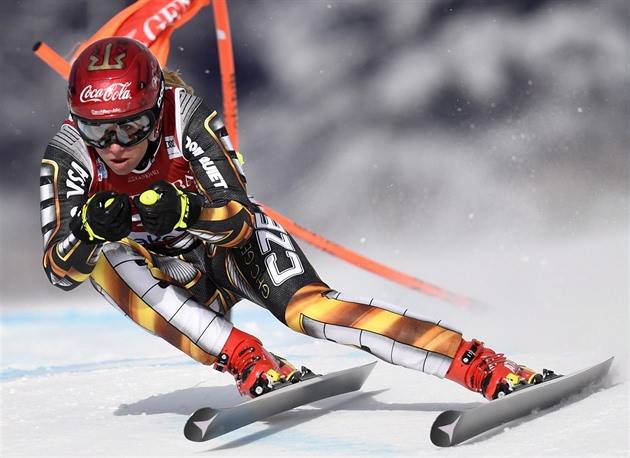 There are some that take their practice of hobbies, cross-training or second sports to the level where they are proficient.  Some even compete. Pro skaters like Grey Fletcher and Curren Caples rip waves apart equally as hard as they do bowls. Shaun White has not only won numerous gold medals in snowboard halfpipe but now has his eyes set on a medal in skateboarding halfpipe as well. Some might say developing skills in one sport doesn't actually help improve skills in another. But in the case of transitioning from one board sport to another, it has to at least provide an advantage; a sense of balance in a particular position and motion if nothing else.
Competing in both snowboarding and skiing on the other hand? The neutral position of these two sports from which all maneuvers are initiated is fundamentally opposite. Visualizing a laid-out turn on skis versus a board looks completely different in one's mind. Executing the maneuver utilizes an entirely different set of muscles. It requires an unyielding comfort with committing to two unique sets of movements in the midst of likelihood for injury. It's the difference between speaking French and Spanish. They may both be languages of love from the same origin, but speaking one doesn't instinctively enable fluency of the other.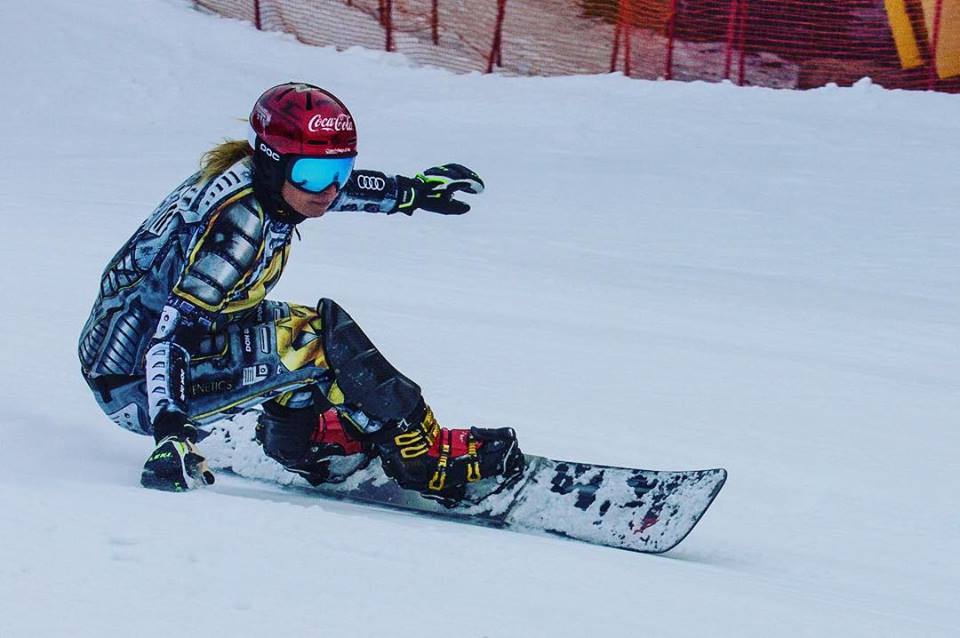 Ester Ledecka was born in Prague and started skiing at the age of 4 before also learning to snowboard. She competed in her first snowboard World Cup tournament during the 2012/13 season was named Junior Sportsperson of the Year in Czech Republic's 2013. She then won this award a second time in 2015. In 2015/16, she began her career in Alpine Skiing, but only ranked 93rd. It wasn't until Lake Louise in Dec. '17 when she received her first Top 10 finish in skiing, only a couple of months before Pyeongchang. Following the 2018 Olympics, Ledecka claimed her first Sportsperson of the Year award. Now, no longer classified as a junior.
Being proficient in multiple sports doesn't come without its own additional set of unique challenges as well. Ester shared an insightful caveat to participating in both sports after breaking her hand while training at Copper Mountain this past December:
"I was snowboarding and I put my hand on the ground and I hit the gate. I had to stop for one week," Ledecka said. "The good thing for me was that when I came back I was snowboarding, so I didn't have to hold the pole."
Additionally, competition schedules for skiing and snowboarding events during the upcoming year have conflicting dates. Ledecka plans to continue both skiing and snowboarding competitively this season but may run into a conflict with the parallel GS at the world snowboard championships scheduled for Utah on Feb. 4.  Alpine skiing worlds open in Sweden on the same day which will likely require her to decide one or the other.
Whichever sport she intends to pursue this year as her primary focus, she'll definitely be one athlete to watch, and one to admire as well.