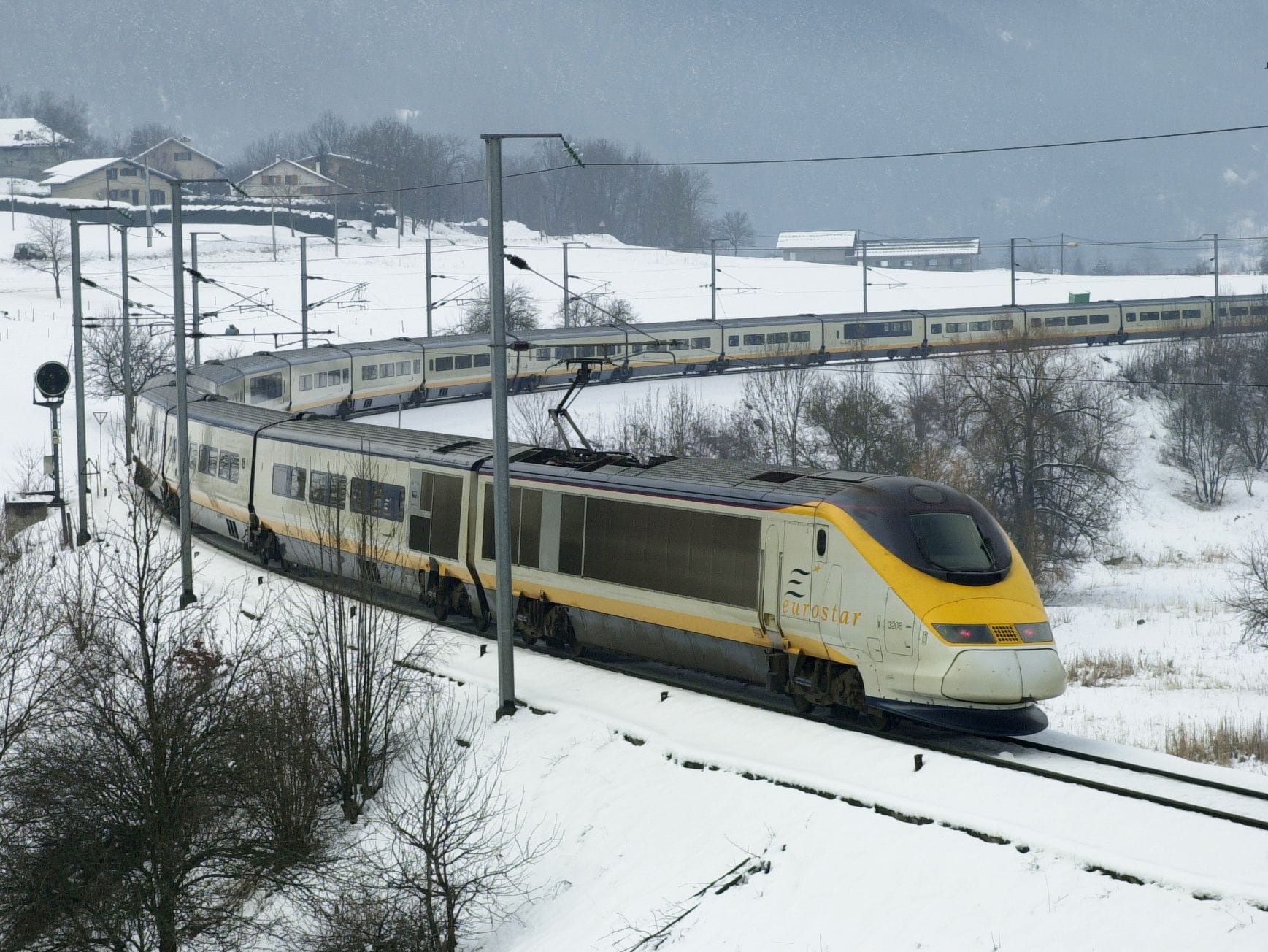 European train operator Eurostar has announced that they will be canceling their "ski train" for Winter 20/21. The ski train service has been in operation since 1997 and provides a gateway to the French Alps from London.
The main culprit for the cancellation: coronavirus. According to PlanetSKI, Eurostar stated that due to Coronavirus restrictions, they will be focusing on high demand routes this winter and don't believe that passengers will want to wear a mask for 7-8 hours en route to the mountains. Social distancing, health concerns, and unknown operations at ski resorts that the train serves also contributed to the decision to cancel.
The ski train is immensely popular and provides winter sports enthusiasts a direct route to the French Alps from London, via the Chunnel Tunnel under the English Channel. It's estimated that around 24,000 travelers use the service each winter. Normally, direct night trains run on Fridays from January through April, while Saturday direct trains run December through April. The route takes roughly eight hours and travels over 830 km (515 miles) along its journey from the big city to high alpine environment. The ski train departs from London and drops off at three primary stations in the Auvergne- Rhone-Alps region in southeast France. Several ski resorts are quickly accessible from the arrival stations, including the French mega-resort of Les Trois Vallees.
A campaign to save the ski train has already begun. UK company Snowcarbon has teamed up with Protect Our Winters (POW), Ski Flight Free, SaveOurSnow, and others to launch "Save The Ski Train." Snowcarbon's hope is to give winter enthusiasts a platform to be heard and convince Eurostar to continue service. They advocate that train service will be less challenging than flying due to Coronavirus restrictions and more environmentally friendly as well.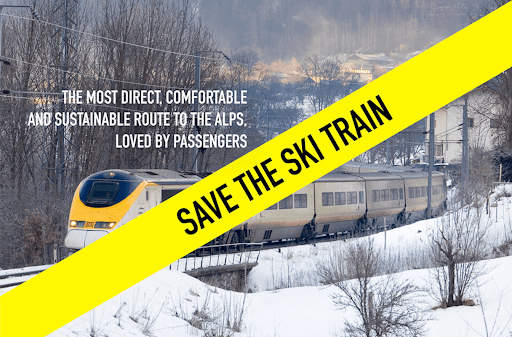 Train service solely focused on ski resorts in the US is extremely rare. The one major exception I can think of is the Denver to Winter Park ski train, aptly named the "Winter Park Express."
As with all things Coronavirus, the future is uncertain and always rapidly changing. Hopefully, Eurostar, Snowcarbon, and all of the winter enthusiasts who use the train can come together on a solution for the winter ahead.