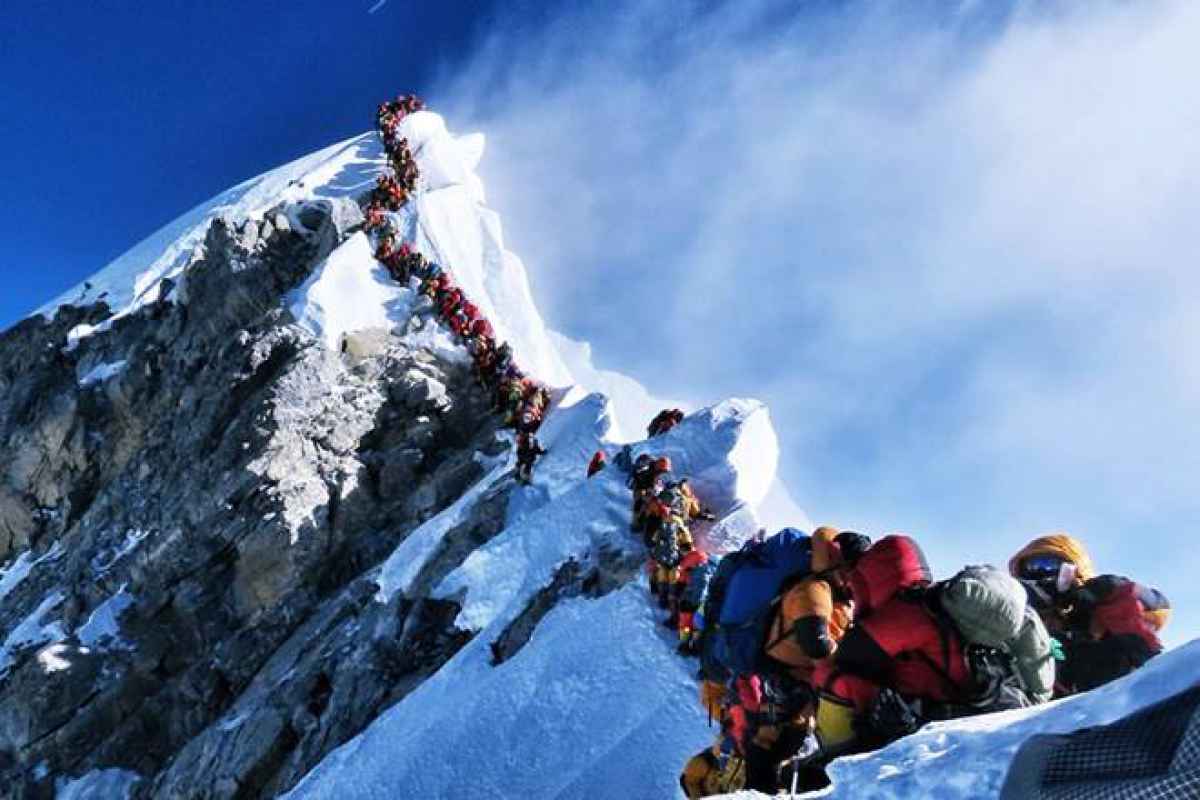 Authorities in China, concerned about the spread of covid-19, have canceled spring climbing season from the Tibetan side of Mount Everest.
The General Administration of Sport of China said that they had canceled all permits issued to Chinese climbers. Officials are worried about the covid-19 outbreak in Nepal spreading to China.
"Because the northern and southern routes of ascent are different, there's no infection risks there. The most important focus for preventing transmissions will be at the summit."

– Head of the Tibetan autonomous region's sports bureau
21 climbers had already embarked on this year's climb, and a total of 38 had permits to summit the peak this year.
Last week, China announced they would enforce social distancing rules at the summit by drawing a "separation line" to prevent the spread of covid-19 from climbers ascending from the Nepal side. At least seventeen climbers have been diagnosed with covid-19 at base camp in Nepal, fuelled by mutant strains from India.
The decision has been widely criticized as contact is almost impossible at the summit, an area known as the death zone for its freezing temperatures and lack of oxygen. Climbers from the north and south interact very little at the summit and stay there for no more than twenty minutes. They are also 'masked up' with oxygen masks and wrapped up in clothing. It's also questionable that a person who had covid-19, a respiratory disease, could even reach the summit.
Nepal, whose economy relies heavily on the Everest climbing season, issued a record 408 permits for this year's climbing season.
Two men, an American and Swiss, died of exhaustion last week on the mountain, the first deaths of this season.