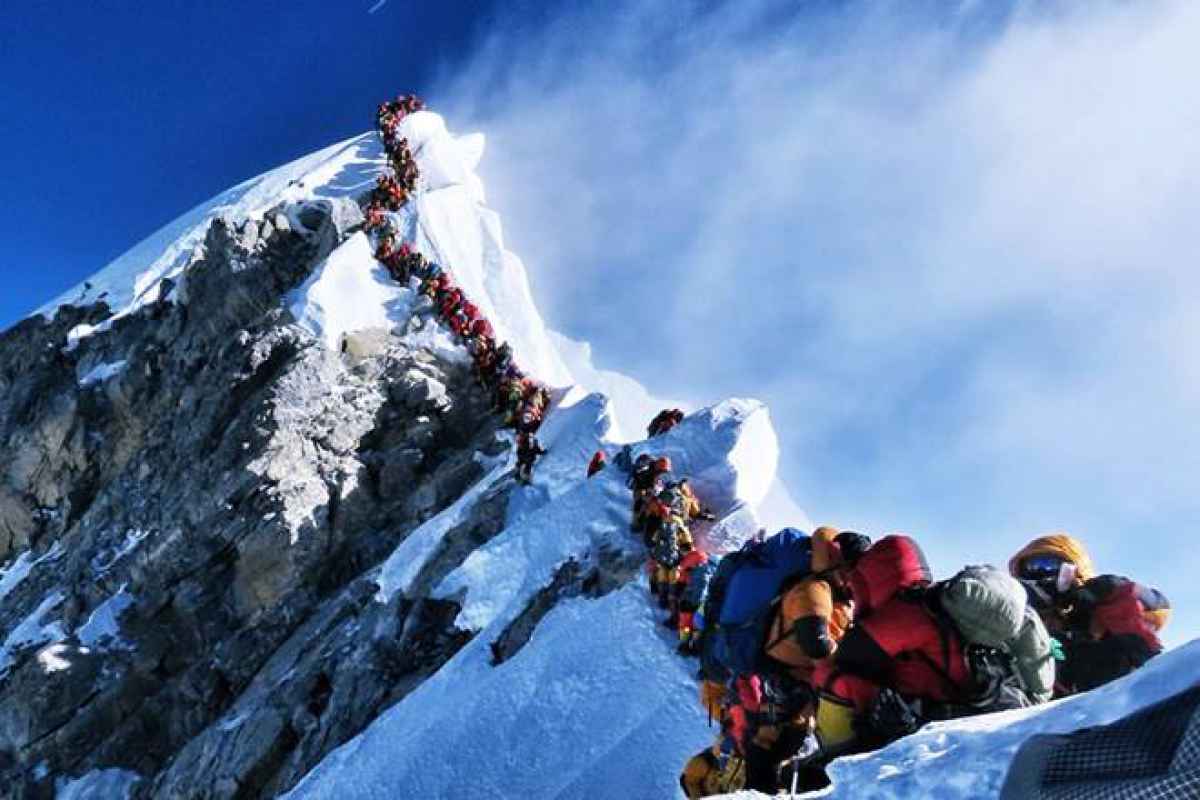 China will enforce social distancing rules at the top of the world by drawing a "separation line" on the summit of Mount Everest to prevent the spread of covid-19 from climbers ascending from the Nepal side.
A team of Tibetan mountaineering guides set up the separation line at the peak before the 2021 climbing season began.
Climbers accessing the summit from the north side of the mountain from China will be prohibited from crossing the line or coming into contact with anyone or any objects on the south, or Nepalese, side.
The two nations suspended Mount Everest's climbing season last year amid the global pandemic.
Nepal has granted a record 408 climbing permits this year. Permits cost $11,000 each, and climbers must show a negative COVID-19 test before going to the mountain. China has said it will allow "a few dozen," who will be tested and must socially distance on the way up.