Raging Buffalo Snowboard Park expansion approved. Image: Raging Buffalo
Raging Buffalo Snowboard Park in Algonquin, Illinois is set for an expansion. The upgrade will include a new lodge (the current one has been around since the 1950s), an asphalt parking lot, a tubing area, and an extension of the current hill by 30 feet.
The park was established in 1993 in response to the number of ski-only areas, as a place for snowboarders to strengthen and develop their skills. As the feud between skiers and snowboarders began to subside, the area began to allow skiers on the hill. The hill is purely terrain park.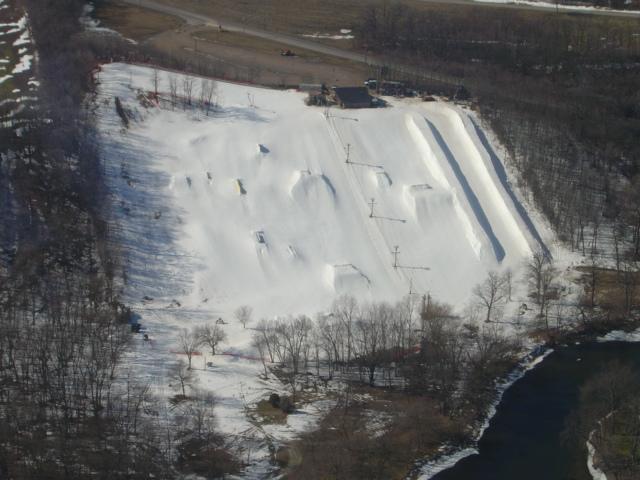 An aerial view of the park. Image: World Snowboarding Guide
Forest preserve district commissioners made a deal with county regarding the expansion and a roadway project. The excess soil from the project will be dumped at Raging Buffalo and used for the expansion, and in turn the county will pay up to $50,000 for the new lodge.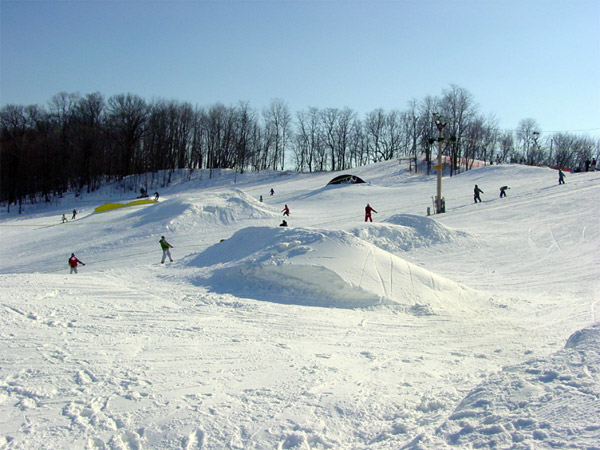 Image: DCski
Commissioners hope that the area will eventually be open year-round, with summer activities available in the warmer months. 
Construction is to begin next summer.