[Sponsored by: Red Lodge Mountain, MT]
There are a ton of reasons to visit Red Lodge Mountain, MT this winter, like awesome terrain, great snow, and a laid back vibe, to name a few. Here's one more reason to add to the list: the annual Winter Carnival, set for March 2, 2019. It's the biggest party of the season, and something you do not want to miss.
The festival originated back in the 60's with participants racing furniture down the ski hill. Yes, furniture. This included toilets, bathtubs, picnic tables, and even a motorcycle (with no engine) on skis! I was only a baby back then, but it sounds like my kind of party.
Things have evolved a little, but the spirit of the carnival is still the same. Every year a new theme is chosen, and participants celebrate with costumes, cardboard craft races, music, fireworks, and a torchlight parade. This year's theme is the "world of wizardry," which leaves the door open for some crazy costumes and just about anything you can imagine. Check out some of these costumes from past years, people don't hold back.
Instead of racing toilets and picnic tables down the hill, Red Lodge Mountain now holds the Cardboard Classic. Use all the engineering and construction skills you have, because sleds can only be made out of cardboard, tape, and glue. Everyone starts at the same time, and the first sled across the finish line is the winner. This year there's close to $1000 in cash prizes!
Some sleds finish the race good as new, while others end up in a million pieces. It's a sight you have to see in person. Of course, everybody knows the cardboard carnage is half the fun.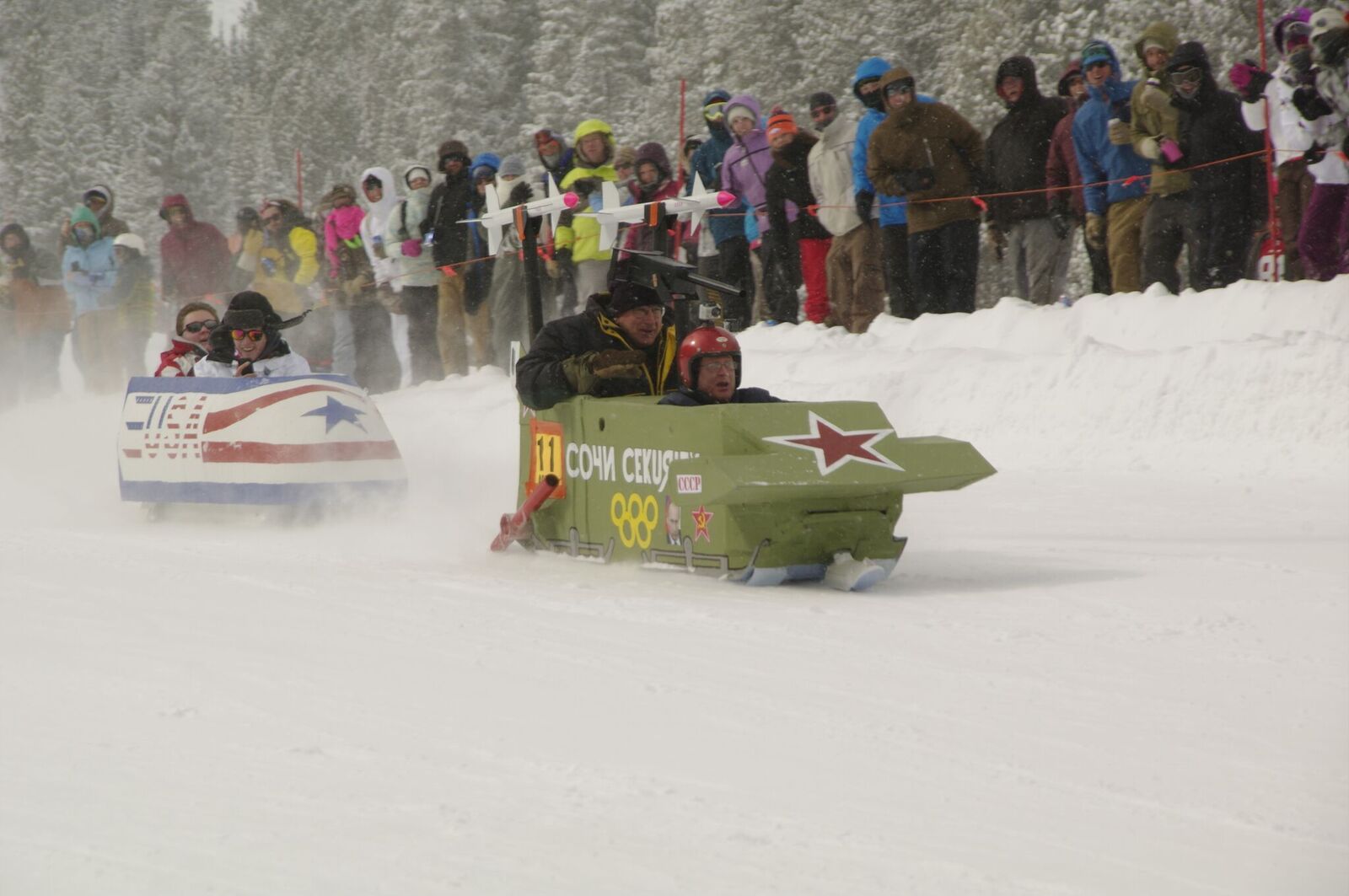 Live music this year will be on the deck at the Bierstube and feature local band The Well. You've probably heard of them without even knowing it. The lead guitarist starred in the viral video "Higher Love – Love and Danger on Lone Peak" from the Big Sky Shootout a few years back. If you've never seen it, it's worth a watch.
The evening is capped off with the famous torchlight parade and fireworks. About 75 skiers will snake their way down Grizzly Peak in the dark with torches attached to bamboo poles. If you've never experienced a torchlight parade at a ski area, it's worth sticking around for. Even if you have, it's still a site to see. Watch the show from the base area or sign up to participate yourself.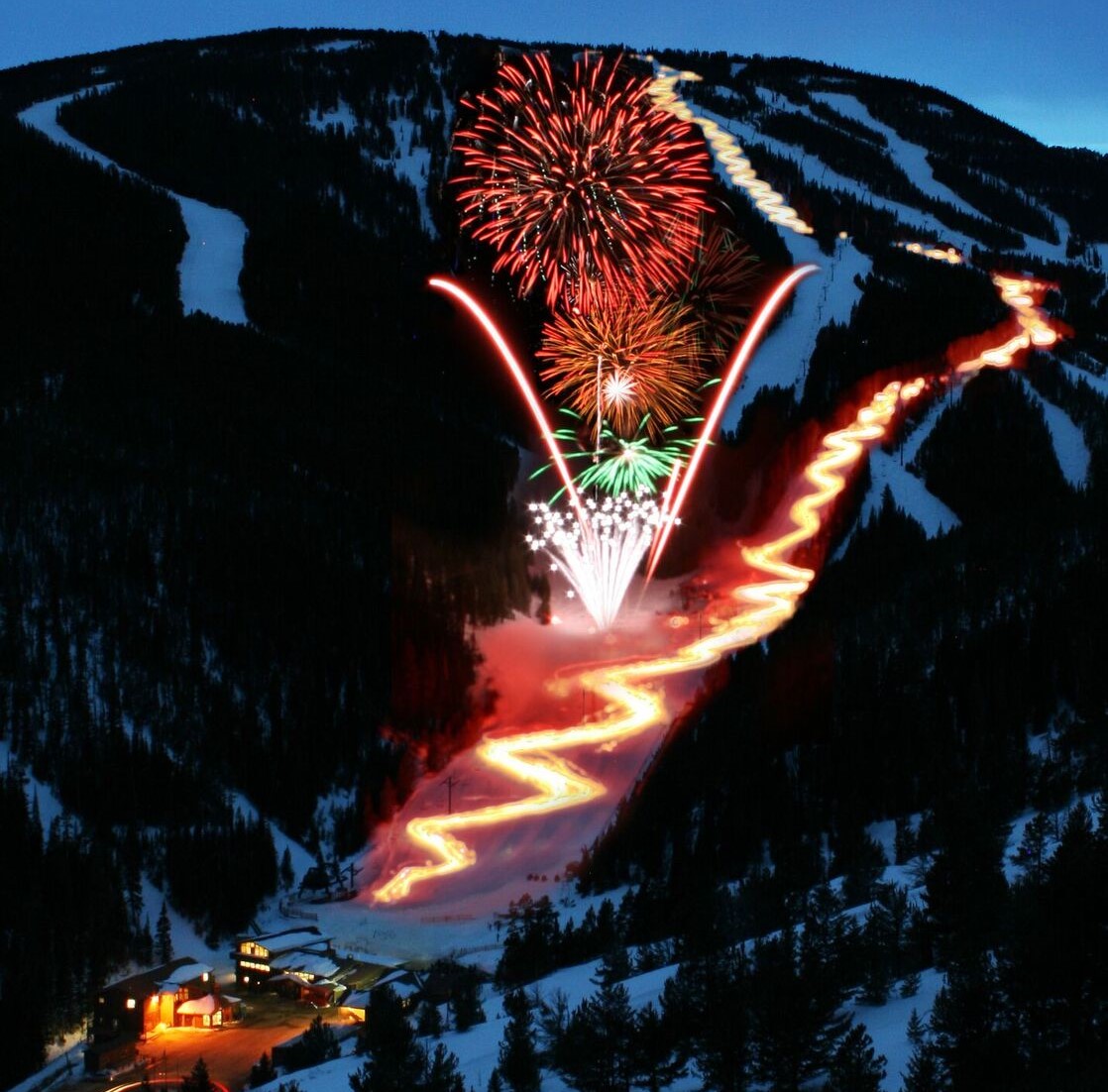 The torchlight parade and fireworks. Photo: Red LodgeMarch is an awesome time to visit Montana. The sun is out, the snow is deep, and there's nothing better than a great party at Red Lodge Mountain to round out the fun.