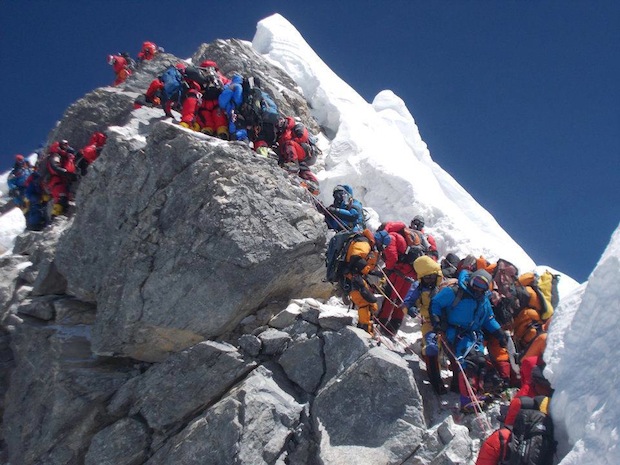 To be honest, I thought that once the details came out, they'd be milder than the initial reports.  It's now clear that they're a lot uglier than intially reported.
Steve Casimiro released an extremely detailed report about the Everest fight yesterday.  The details are frightening.  Make sure to read his report, "As Details Emerge, Everest Conflict Looks Uglier."  We've pulled out the some of the stronger pieces from Steve's report below:
QUICK RECAP OF 'FIGHT ON EVEREST'
– Around 35 – 85 sherpas punched, kicked, threw rocks, threatened to kill, & tried to stab professional European climbers Uli Steck, Simone Moro, & Jonathan Griffith on April 27th, 2013.
– The fight was triggered by an interaction between pro climbers and Sherpas who were fixing ropes.
– Sherpas grouped up, came to the pro climbers' tent, and attacked some of the climbers.
EXCERPTS from STEVE CASIMIRO's REPORT:
1.  Rock to the Head:
– "Ueli said that he was confronted by the mob and was immediately hit in the head by a fist followed by a rock to the head." – Chad Kellogg
2.  Simone Morro Stabbed by Knife:
– "The men [Sherpas] promised that if Simone came out on his knees and begged for forgiveness he would not be hurt. Simone tried to get out of the tent on his knees when he was beaten and forced back inside." – Chad Kellogg
– "So Simone got on his knees to ask for forgiveness and was kicked under the chin, someone tried to stab him with a pen knife, but fortunately the knife hit him in the padded belt of his backpack." – Chad Kellogg
3. Attempted Murder with Rock to the Head:
– "Marty Schmidt recalled when I talked with him at Camp 2 that he saw a man getting ready to bring a large rock down on Simone's head to kill him. Marty grabbed the rock and the man's arm and shouted, "No, no violence." For his intervention he received a rock to the head himself. Marty was still wearing the bandage on his head when I spoke with him." – Chad Kellogg
4.  Death Threats Upon Parting:
– "Eventually, the crowd of angry men dispersed. Swearing that if the three, Simone, Jonathan, and Ueli were still there in an hour they would come back and kill the three of them." – Chad Kellogg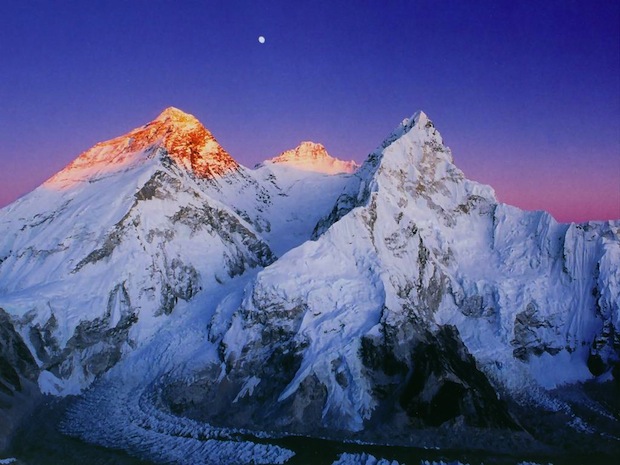 Again, this incident appears much uglier than originally reported.  Details will continue to trickle in, I suspect.  At this point, if these reports are corroborated, it's looking like it was a very serious confrontation.  Death threats, stabbing, rocks to head are unacceptable behavior anywhere.
For full details on every aspect of this incident and its history, please read Steve Casimiro's report: "As Details Emerge, Everest Conflict Looks Uglier."