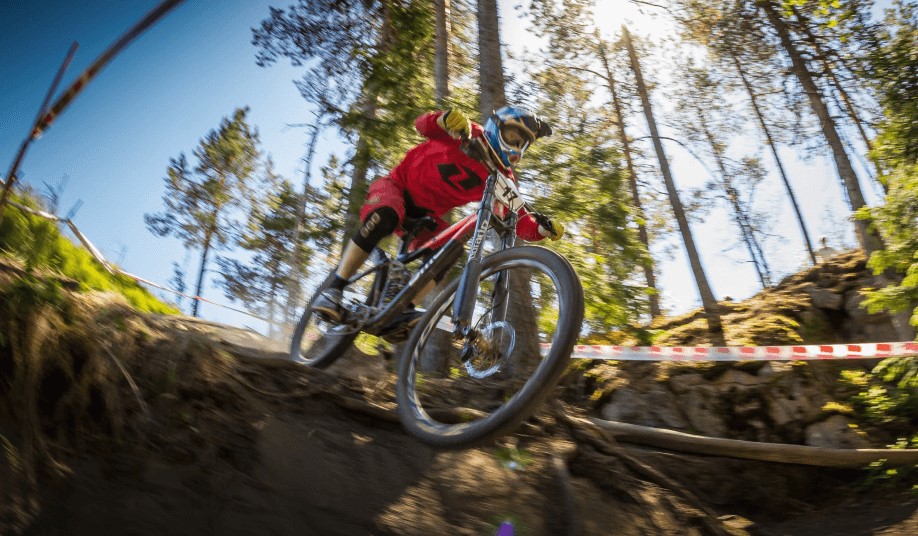 There are over 6,000 mountain bike trails in Colorado. Most of them are multi-use, meaning they must be shared with hikers, trail runners, and sometimes horses. None of the trails are served by a dedicated lift-accessed bike park. Two cyclists want to change that.
Phil Bouchard and Jason Evans are the cofounders of Shadow Mountain Bike Park. They have been working to make the bike park a reality for two years now and hope to have it open by Summer 2023.
The idea for the bike park came when they noticed a gap in the area with all the multi-use trails. Multi-use trails can create conflict amongst the users, so a dedicated mountain biking area could relieve some of that. Plus, it would make it more fun for everyone and ease the pressure off the public trial system.
What will it look like?
Details for the 230-acre park include a single 830 vertical foot chairlift that would provide access to approximately 16 miles of trails. The trails would be for everyone, ranging from beginner to expert, and would be professionally engineered for mountain biking. Riders will have a place to progress their skills in a safer and more controlled environment than is generally available on public trails. It will include a lodge and parking lot with a capacity for 300 vehicles.
The park will be the first lift-accessed dedicated mountain bike park in the Western US. Other lift-accessed mountain biking is indeed available in Colorado but they are located at major ski resorts that offer many other services and activities.
Shadow Mountain Bike Park will not have any ancillary operations outside of mountain biking on-site. They are not proposing any residential, retail, or other types of development. Just pure freeride downhill mountain biking fun.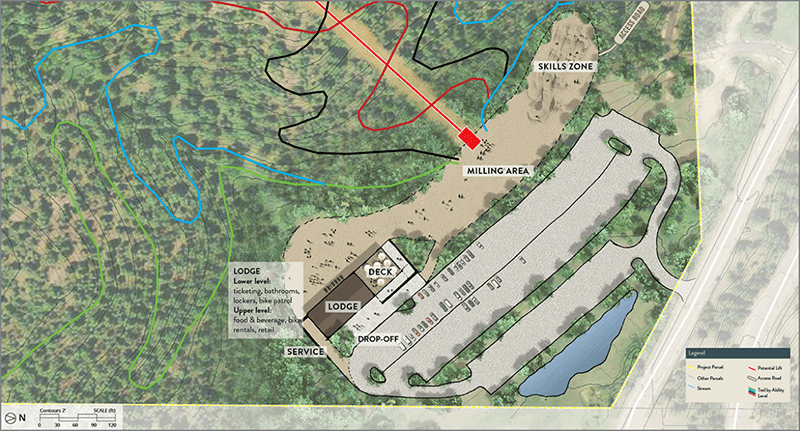 They also believe they have found the perfect location for the bike park. The property is located just off Shadow Mountain Drive, near Conifer, CO. The land is undeveloped and ideal partly because it is owned by the State Trust Lands. The State Trust Lands owns nearly 3 million acres that they lease to various enterprises with a portion of the revenue benefiting schools. Since 2008 it has generated over $2 billion.
Around 90% of the lease deals involve some kind of agriculture. A bike park would likely generate more revenue than any other proposal. More revenue, more money for schools, and awesome outdoor adventure. That sounds like a no-brainer, right? Well, not quite.
Will it be approved?
Jefferson County is the one who will ultimately decide if the bike park can move forward. While many people support the bike park and the outdoor recreation it will provide, there is also a large number who oppose it.
A group called Stop the Bike Park has hundreds of members. They are concerned about how the bike park will be a community partner. Issues they have raised are traffic, fire danger, the strain on emergency services, and stress on wildlife.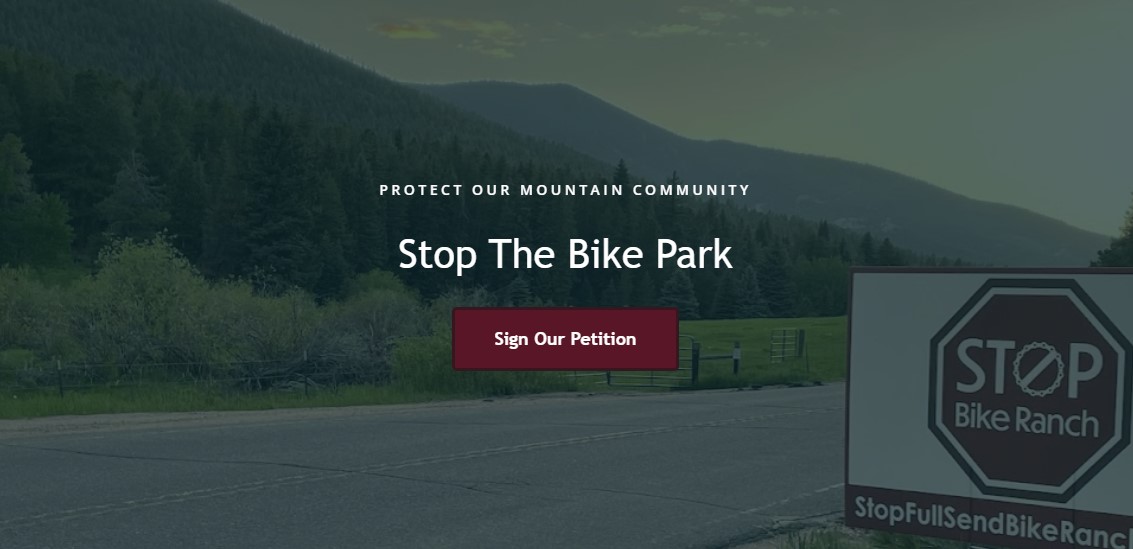 It is important to note that if the bike park is not approved, something else will be. Other options could be dairy farms, sewage treatment plants, campgrounds, or oil and gas companies. Suddenly a bike park is sounding even better.
The bike park has said it will take measures to address the concerns of the community. Specifically, they plan to limit the number of vehicles to 300 per day, perform wildfire mitigation, hire on-site medical professionals, and close for around four months each winter (November to March) when roads are at their worst. Additionally, they will partner with Colorado Mountain Bike Association (COMBA) and other community advocates to provide a safe, responsible, and professionally managed operation.
The bike park plans to submit its final proposal to the county by the end of September. If approved, construction on the new bike park could start this winter. The co-founders are moving forward with failure not being an option.