Four acres of indoor slopes, with a 160-foot vertical drop, covered by 5,500 tons of snow, kept at a constantly crisp 28 degrees Fahrenheit, and accessible by four surface and aerial lifts… All. Year. Long. According to nj.com, that's what BIG SNOW American Dream, the U.S.'s first indoor ski resort, will be serving up on Opening Day. The park plans to open its doors to customers on December 5, 2019.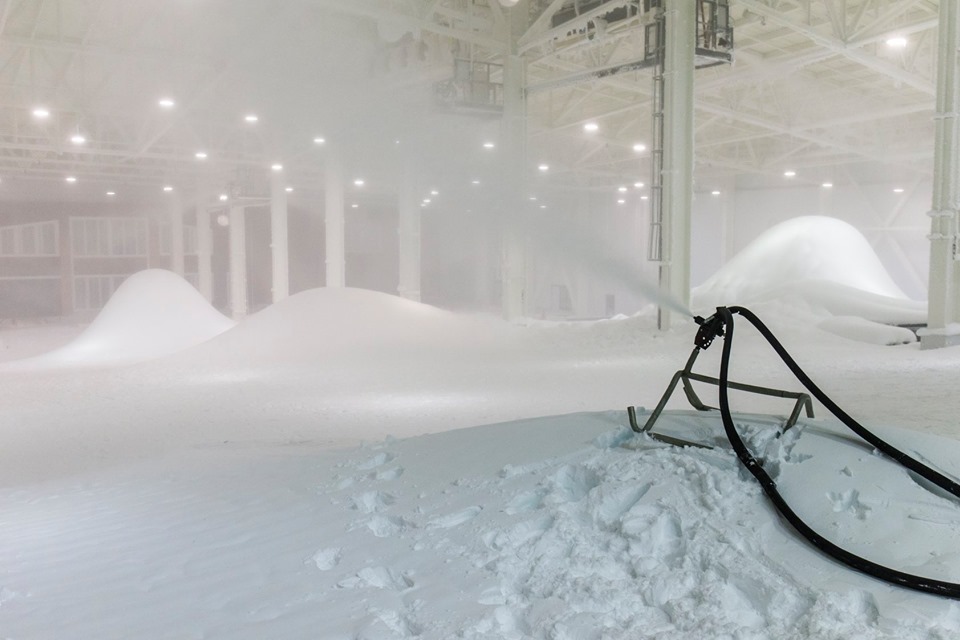 Snowmaking is officially underway, according to the BIG SNOW American Dream Facebook Page. Furthermore, the park recently announced that a 12,000-pound Snow Cat was delivered sixteen stories by crane and placed inside the facility to commence with grooming in preparation for Opening Day. The Prinoth Husky X model uses Stage IV Clean Diesel Technology so that its emissions are clean enough to run in the indoor environment.
Big SNOW America's goal is to provide an authentic skiing experience. Aside from the chalet and lodge, the resort will have some realistic features for its customers.  The climate-controlled building will be sixteen stories high, 180,000 square feet (16,723 square meters), and the slope will be 800 feet (244 meters) in length. The most interesting feature will be that the snow will be real. All of the water will be processed through a closed-loop system that funnels melting snow back into the snowmaking system.