No matter the season, I'm always on the lookout for eye-catching and obscure lift systems. I've been fortunate to see various lift systems around the world, from Mad River Glen's famous single chair to Jackson Hole's iconic Tram to Portillo's "va a vient" 5-person slingshot poma. I thought I'd seen my fair share of obscure lift systems, but Volkswagen's Bratislava, Slovakia car plant might just take the top spot.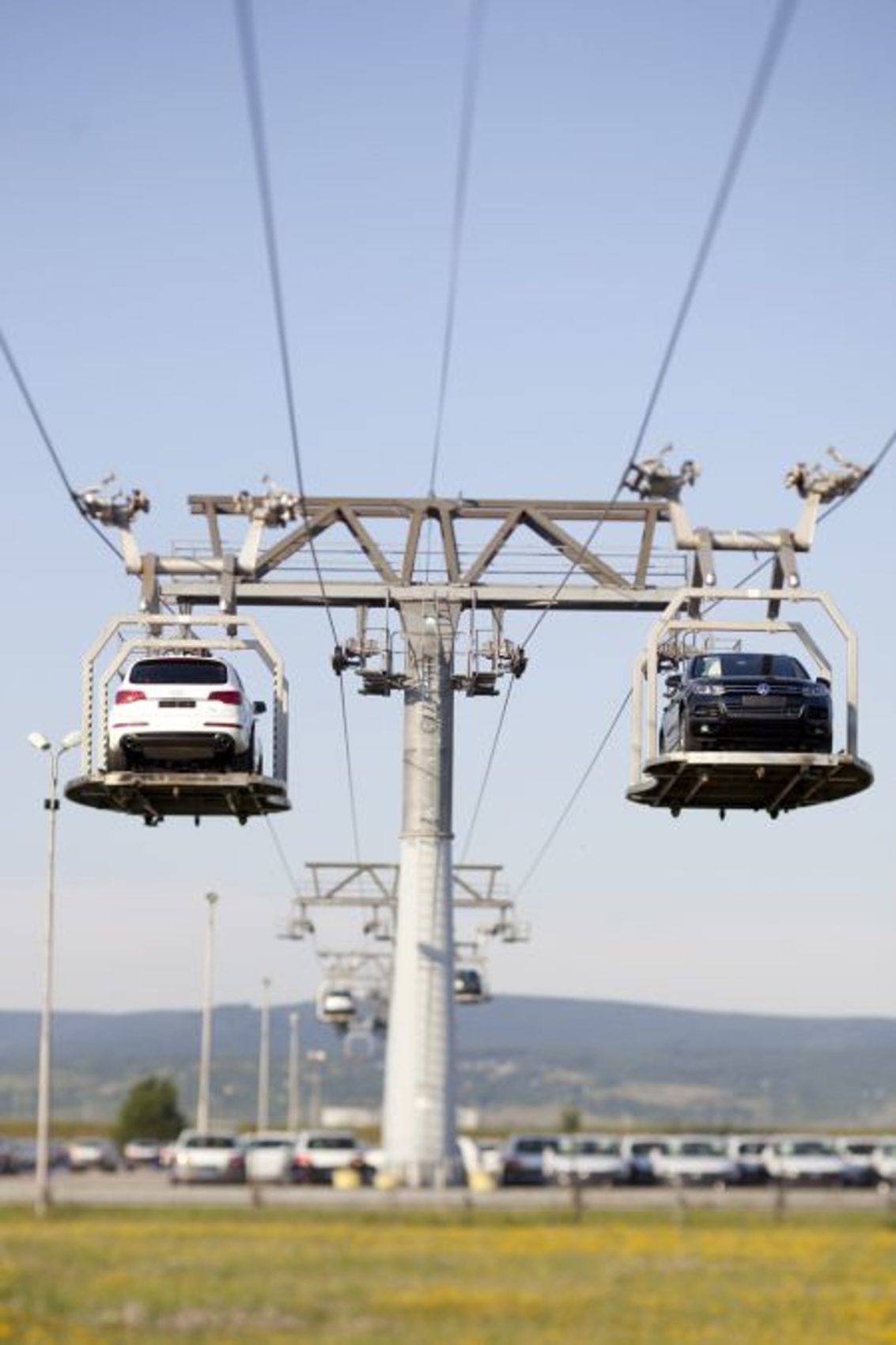 Built by well-known lift manufacturer Doppelmayr in 2002, VW Slovakia boasts a state-of-the-art car funitel. A funitel lift system has a single, dual-loop cable configuration, which provides increased stability, especially in high winds. This funitel in particular transports brand new VW cars from the assembly plant to the test track. In just under 4.5 minutes, each of the 8 innovative car carriers travels 455 m (1,492.78 ft) averaging about 67 cars per hour.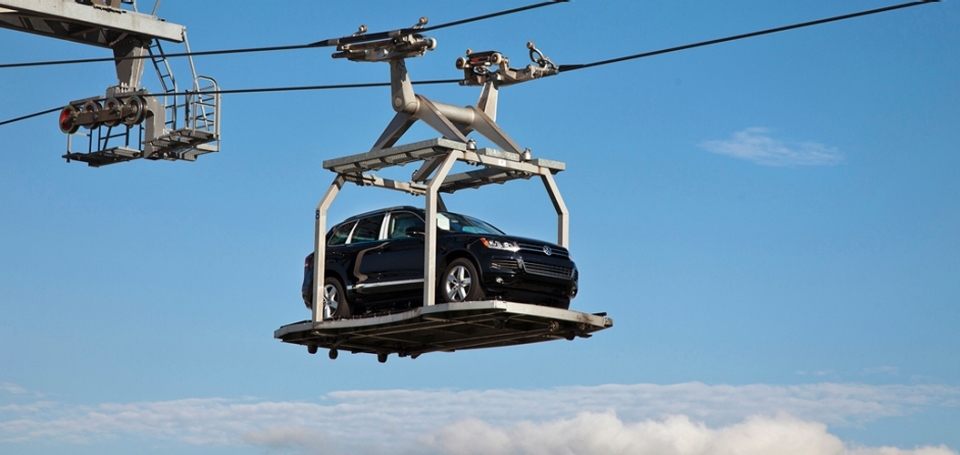 After seeing the engineering feat at VW Slovakia, the only lift system that comes to mind in similarity is the funitel at Squaw Valley, CA. Even then, VW Slovakia is transporting cars through the air, not people. If I ever make it out to Bratislava one day, I may just have to check it out for myself.