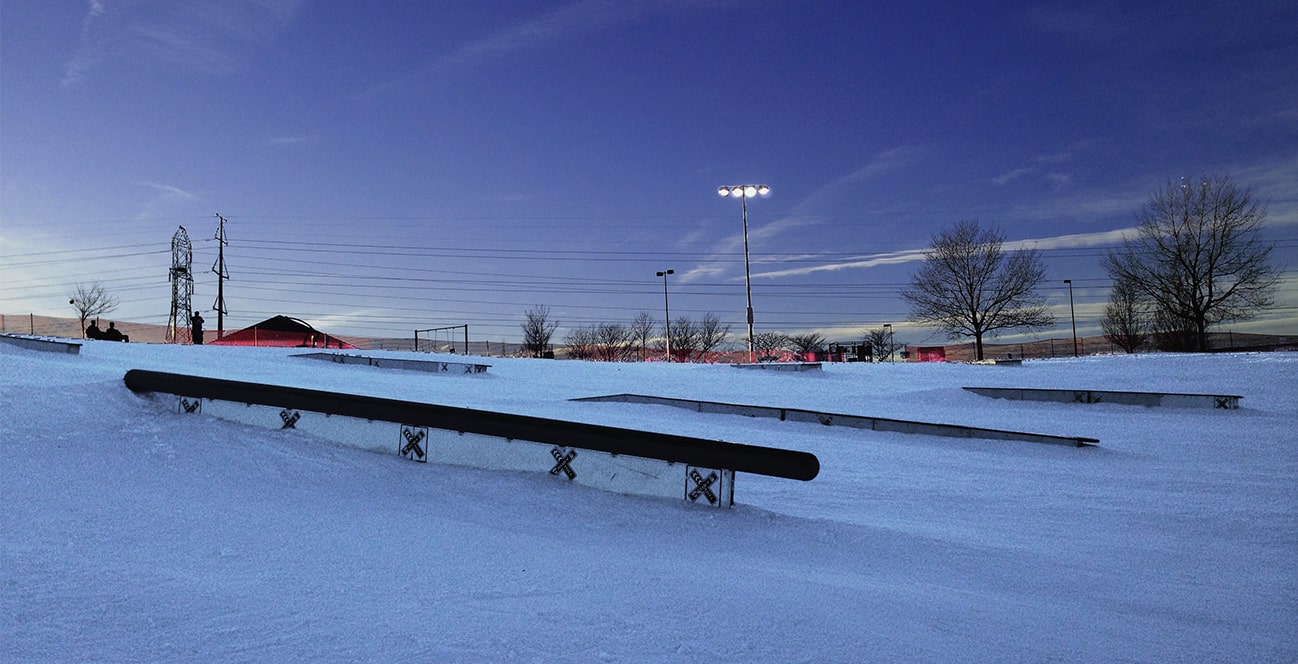 Denver, CO Parkrats who don't want to face the I-70 nightmare, now have a terrain park a little closer to home. Ruby Hill Railyard in Denver is now open to snowboarders and skiers and features ten rails and many boxes of varying configurations and skill levels.
This terrain park can be found off of South Platte River Drive and West Florida Avenue in the Mile High City and is free to use.
"Hats off to the volunteers and Denver Parks and Recreation for the patience in waiting for the right time to fire up snowmaking to make Ruby Hill Rail Yard a reality in 2020," said Bob Holme, Director of Mountain Maintenance and founder of Ruby Hill Rail Yard.
Ruby Hill Rail Yard was created in 2007 as a joint effort between Denver Parks and Recreation and Winter Park Resort to offer an urban winter sports experience and has been open every year since.
The rail yard is open every day during regular park hours from 5 am to 11 pm, is lighted every day from dusk until 9 pm, and will be open through March, weather permitting.