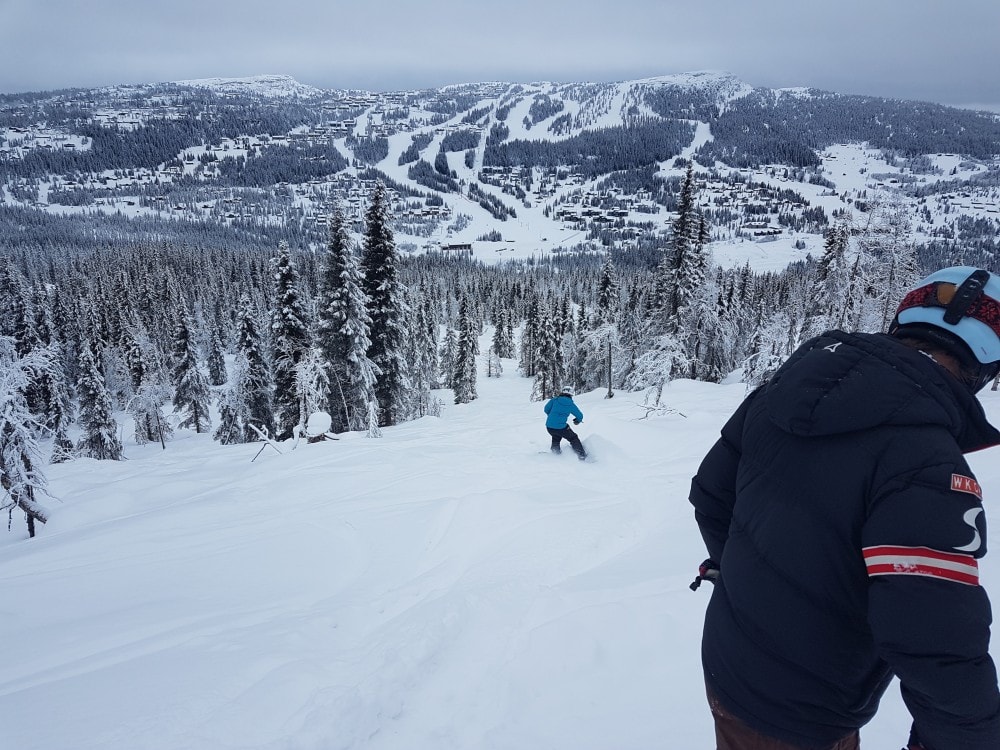 Norwegian ski area Kvitfjell will be debuting a brand new, dedicated, freeride area this winter known as Pudderskogen. What does Pudderskogen mean you ask? Aptly, Pudderskogen translates to "powder forest," with the ski area hoping riders of all abilities take on the new section of terrain.
Kvitfjell is located about 3 hours due north of Oslo, the capital city of Norway. The ski area was developed in 1994 for the Winter Olympics held in nearby Lillehammer. The men's and women's downhill and Super G events for the 1994 Winter Olympics took place at Kvitfjell, and the ski area still holds World Cup races to this day.
"There's about 2 kilometers of free riding from top to bottom on a slope between 200 and 400 meters wide. It is not without reason that the area has been named Pudderskogen ("powder forest"). It is northeast-facing so here there will be powder and dry snow well into April."

– Odd Stensrud, General Manger of Kvitfjell
The freeride zone will debut this upcoming season and is located in the 3-year old Varden area of the ski area. The Varden area is the southernmost section of the ski area but contains north and northeast facing terrain to ensure snow stays fresh throughout the season. The freeride zone will be on the more mellow side, with the terrain ranging from beginner to intermediate.
Believe it or not, the ski area was inspired to create the freeride zone while on a trip to the United States. The freeride zone drew inspiration from none other than Vail's "Blue Sky Basin" which debuted in 2000, and consists of partially gladed runs as opposed to clear-cut runs to keep a more natural feel to the mountain.
It'll be interesting to see how this new freeride zone will be received. Will it prompt other ski areas to start introducing freeride zones as opposed to expanding with simply clear-cut runs? How will the locals and tourists react? Best of luck to Kvitfjell on their new endeavor, winter can't come soon enough.