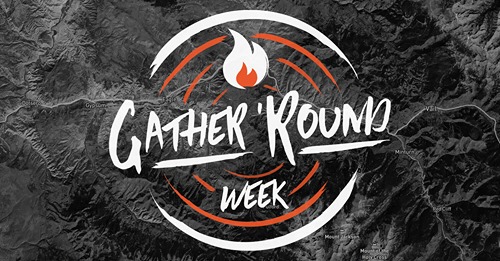 A fundraising event is being planned for the families of three Colorado men killed in an avalanche earlier this month. In response to the loss of three of Eagle's community members in an avalanche in Silverton, CO, Cameron Douglas, an Eagle County restauranteur, has organized a county-wide effort to support the families of these victims through the liquid that brings many people together: Beer.
Gather 'Round Week will launch March 1 and go through March 7.
On February 1, 2021, Seth Bossung, Adam Palmer, and Andy Jessen of Eagle CO, were killed in an avalanche near Silverton, CO. Bossung, Jessen, and Palmer were among four recreational backcountry skiers caught and buried by a large avalanche in an area known as "The Nose" between Silverton and Ophir. Other members of the group not caught by the avalanche were able to find and dig out one of the four men, who was recovered with minor injuries. Bossung, Jessen, and Palmer were not found until after an extensive search by San Juan County SAR personnel.
The three men were active, involved, well-loved members of their community. According to the Vail Daily:
"Bossung and Palmer were both Eagle County employees. Palmer worked as director of the county's Sustainable Communities program, while Bossung worked as the county's energy efficiency project manager. Jessen was a co-founder of Bonfire Brewing in Eagle. The business opened in November 2010 and quickly grew into a popular microbrewery and community gathering place."
There will be a Celebration of Life for Andy, Adam, and Seth at the Vilar Performing Arts Center on Sunday, February 28, 2021, at 5 pm Mountain Time that be broadcast live on YouTube. 
Seth Bossung, Adam Palmer, and Andy Jessen were lost during an unprecedented period of recreational avalanche deaths in the United States. All three men were active and experienced backcountry skiers. They will be sorely missed. My friend Sean Hanagan, who knew all three well, says about them:
"Adam, Andy and Seth were keystone members of our community. Their positive impacts on our valley will be recognizable for decades to come. Their joy, creativity, innovation and dedication will be missed by all who had the priviledge of having them in their lives.

Godspeed boys!"
This is a challenging thing to write about. Even though I didn't know these guys personally, I'm hurt by their loss. Communities of backcountry skiers across the country have been impacted by incidents such as this one recently. What we do for fun can kill us. Good luck, have fun, be careful.