With today being the last day of the Outdoor Retailer Snow Show, we wanted to cite products that rose to the top of Gear of the Show, as posted by OutsideOnline. These could all serve as good V-day gifts for your outdoorsy significant other. Or your outdoorsy significant self.
G3 Findr Skis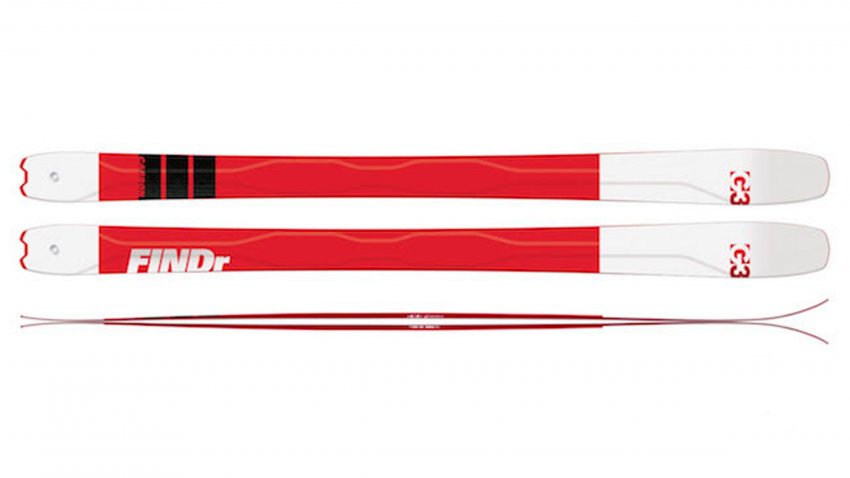 These new skis priced at $919 will be released in October. They shaved 70 grams of weight off of each ski, and include magnetic strips at the tops and bottoms of the skis that allow for easy carrying, particularly for touring boot-packs.
Hydrapak Velocity IT Reservoir
This Hydrapak goes on sale this month (February) for $38 and can be upgraded with an insulated tube for $15. What sets this 1.5L Hydrapak apart from others is the first-ever feature of insulation to prevent temperature changes from the heat transfer of your body (as these tend to rest directly on your back from the pack). This can keep your water cool on hot days, and room-temp on backcountry sends. Hydrapak claims this double-wall and foam will keep water cooler for 38% longer than a typical pack.
Cake Kalk&E-Motorbike
This motorbike will be available for pre-order in March at a currently undetermined price. This bike will be street legal with features of an area for a license plate, head/tail lights, and turn signals. This features an electric motor which is not only quiet but great for environmentally-friendly travel and a small carbon footprint. Its ride-able on both roads and trails, making a versatile vehicle for commuting and recreation.
Flaxta Exhaulted Aware Impact System
This new smart-helmet will be available spring 2020 for $220. This incredible technology allows the tools for information that could be of huge use for neurologist if you find yourself taking a head-on crash. It records the exact location (on the brain, i.e. frontal lobe) of impact and measures the directional and rotational forces applied. It then sends this information to your smartphone and records the severity of the crash on a scale of 1 to 3. It logs this information, which can be accessed and analyzed over time even if a new helmet replacement takes place. While this technology is still being developed, they plan to release it in just over a year and eventually expand this to other sports helmets, including soccer headbands.