This spring, I had the opportunity to test the Pomoca Climb 2.0 skins. I've been a huge fan of Pomoca skins since switching from another brand in 2019, so I was super excited to get on a new pair this spring!
I was able to test the Climb 2.0s over 11 days this spring, where I was able to test them in absolutely every condition imaginable. From powder to ice to corn, these skins saw every condition possible thrown at them.
First and foremost, I'll discuss the skin preparation. One of my favorite things about Pomoca skins is their ready2climb application system, which took me a total of around 5 minutes to completely cut and apply my skins. The skins come in a very nice travel case, which will help keep your skins tour-ready for many seasons ahead. After removing the skins from the case, you simply fasten the tip and the tail, tightly press the glue onto your base, and use their ingenious trim tool. You simply wedge the edge of the tool between the skin and the ski and pull down the length of the edge. Just like that, the skins are ready! Check out this funny but true short film from Pomoca about their ready2climb system!
The first thing I noticed about these skins was their weight. Weighing in at just 215g/skin, the Climb 2.0s are nearly half the weight of some other popular skins. While they're heavier than some other Pomoca products, they still fall onto the lighter side of the skin market. Ultimately, this means less tired legs, more skiing, and more fun. On a similar note, the Climb 2.0s are super thin, so they pack quite nicely into a full pack, which I found to be especially helpful for long spring days when my pack may have otherwise been filled to the brim. This is a feature that I consider very important since the last thing I want to experience during my descent is a pack that feels too full.
The Climb 2.0 also features great glide over a variety of snow conditions. This is perhaps more important than weight for conserving energy, so the fact that the Climb 2.0s live up to their name is wonderful. Even in wet, deep snow, these skins glided ridiculously well and prevented snow from clumping on the bottoms; an annoying part of spring powder skiing that is often unpreventable without wax, which can be a pain to apply in the middle of the day. Pomoca employs a hydrophobic coating on the hairs of the skins that keep clumps of snow and ice out. When other members in my group were struggling with snow sticking to their skins, I was very glad to have the Climb 2.0s and prevent clump frustration!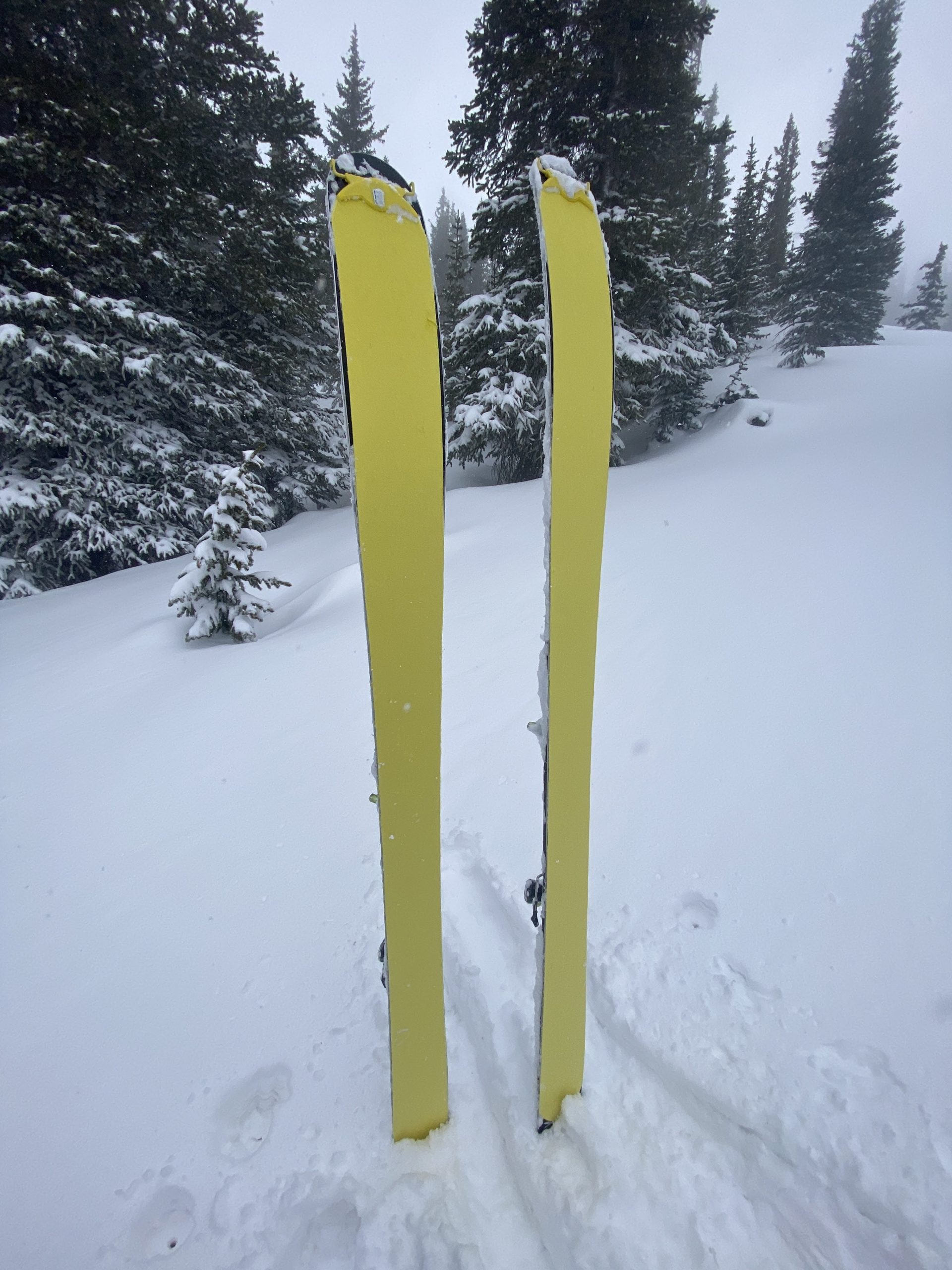 The Climb 2.0s also feature excellent grip. Going up steep pitches, I was able to climb effortlessly while others were struggling with slipping. Some of that may be technique that I've developed in my 12 years of backcountry touring, but I attribute it mostly to the superb grip that comes from the 70/30 mohair/nylon blend. There's not much else to say for this category other than the fact that these CLIMB!
Now, some miscellaneous pros and cons. One miscellaneous thing that I loved about the Climb 2.0s and Pomoca skins, in general, is the tail clip. Not only does it make it fast to adjust to any length ski, but it's also super fast to flip over the tail of the ski when transitioning to uphill or downhill mode. I call this the "fiddle factor", where small delays – like flipping the tail clips on your skins – add up throughout the day and take away time from your adventures. The Climb 2.0s do an excellent job of reducing this fiddle factor, which means less transition annoyance and more skiing!
One thing that I somewhat disliked about these skins was the glue straight out of the box. It felt like these skins were really sticky to me, which made pulling them off the ski and off of each other somewhat difficult. As I used these a bit more throughout the spring, this issue did get a bit better, but I would prefer for the glue to come a bit less sticky out of the box. Some may view this as a pro, since the strong glue will keep the skins operational for much longer.
Ultimately, I loved these skins! I would recommend them for a wide variety of backcountry skiers, from a casual resort-tourer to a hardcore ski mountaineer; anyone looking for the perfect confluence of weight, grip, and glide at an affordable price. Shop the Pomoca Climb 2.0s here.