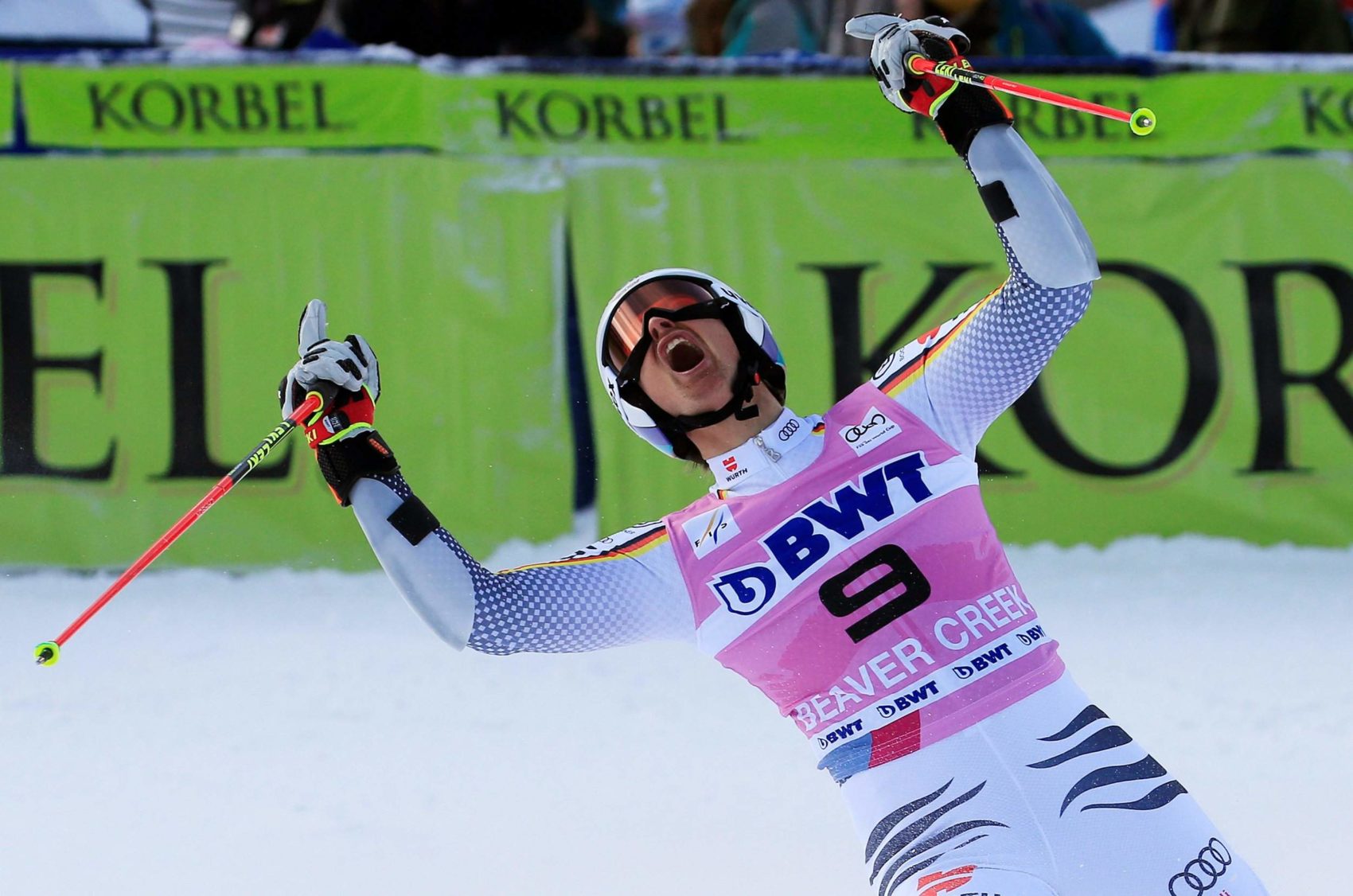 Stefan Luitz of Germany picked up what should have been the biggest victory of his career on Dec. 2 when he finished first in a giant slalom race at the World Cup in Beaver Creek, CO. However, it has emerged that the International Skiing Federation intends to strip him of his first career win for using an oxygen mask between runs.
FIS anti-doping rules prohibit the use of oxygen masks at racing venues, and Luitz was seen using an oxygen tank between heats by the hospitality team after building a first-run lead, reports Yahoo Sports. Runner-up Marcel Hirscher of Austria, who had won the five previous giant slalom events, will be awarded the World Cup victory, making it his 60th.
Luitz, who qualified for the 2014 Winter Olympics but did not medal, has competed in the World Cup since 2011, finishing second in the giant slalom in 2012 and '17 while finishing third in four other races.
Skiers use oxygen masks to help accelerate their recovery, and the usage is common and allowed during practice runs outside of competitions by the FIS. The World Anti-Doping Agency actually allows the inhalation of oxygen during races, however, the FIS prohibits it at World Cup races at the World Cup venue.
Luitz's case is a little odd because he was blatantly using the oxygen masks in the open, in front of cameras and officials, and while no official protests were filed at the time, Luitz is in several photos clearly breaking the rules.
On Friday, FIS secretary general Sarah Lewis announced that the German Ski Association was informed the rules call for the win to be stripped since "competition results achieved after the use of the equipment shall be automatically disqualified."
"It's part of the anti-doping and medical guide regulation but it's related to a prohibited method so it's very different from blood doping or taking of anabolic steroids and different offenses are categorized in different ways," Lewis told Yahoo. "This is just a breach of the regulations."
With the German Ski Association being informed of the FIS ruling, it has two weeks to request a hearing before a decision is made. At that point, it will be able to appeal the ruling to the Swiss-based Court of Arbitration for Sport.