According to a list generated by Environmental Experts, the seven windiest places on Earth will truly blow you away from the sheer force of nature. Wind can change a lot in every situation, it can blow with you or against you, it can carry warm and cool air, it can threaten your life or it can fuel your favorite sport, but no matter what, its truly incredible. This list may catch you by surprise, but altitude definitely plays a factor in the force of the wind.
The 7 Windiest Places On Earth:
#1:

Mount Everest
Location:

The highest point on the planet
Cause of the Wind:

Fast-moving jet streams
Force:

10
It's no surprise that the highest point on earth has some nasty winds, but it is possible to catch a calm day on the mountain.
#2:

Mount Washington
Location:

New Hampshire
Cause of the Wind:

Unpredictable weather
Force:

10
This is where one of the strongest winds in history was recorded. The 231 mph wind speed that was recorded on Mount Washington held the record from 1934 until 2010, when a 253.5 mph wind speed was recorded on Barrow Island in Australia.
#3:

Gruissan
Location:

Aude, Southern France
Cause of the Wind:

Open water and pressure changes
Force:

7
This area is the home of the Defi Wind, which is a premier surfing competition that provides some gnarly waves.
#4:

Pistol River
Location:

Oregon
Cause of the Winds:

Erratic weather
Force:

7
Pistol River is in Curry County, Oregon, and is a top spot for windsurfers looking for large waves and plenty of wind to fuel their adrenaline.
#5:
Patagonia
Location:

End of South America
Cause of the Wind:

Roaring Forties
Force:

9
The Roaring Forties are strong westerly winds found in the Southern Hemisphere, generally between the latitudes of 40 and 50 degrees.
#6:

Antarctica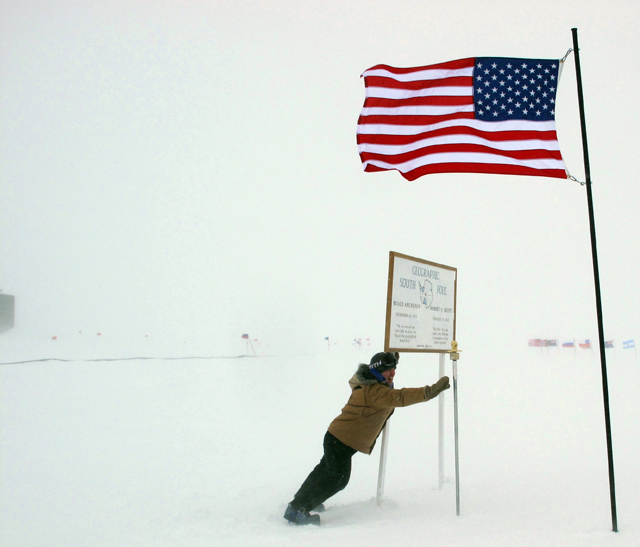 Location:

South Pole
Cause of the Wind:

Freezing katabatic winds
Force:

10
Katabatic wind is the generic term for downslope winds flowing from high elevations of mountains, plateaus, and hills down their slopes to the valleys or planes below.
#7:

Tornado Alley
Location:

Central United States
Cause of the Winds:

Destructive Tornadoes
Force:

1o
The baron grounds of the United States where tornadoes are most common.