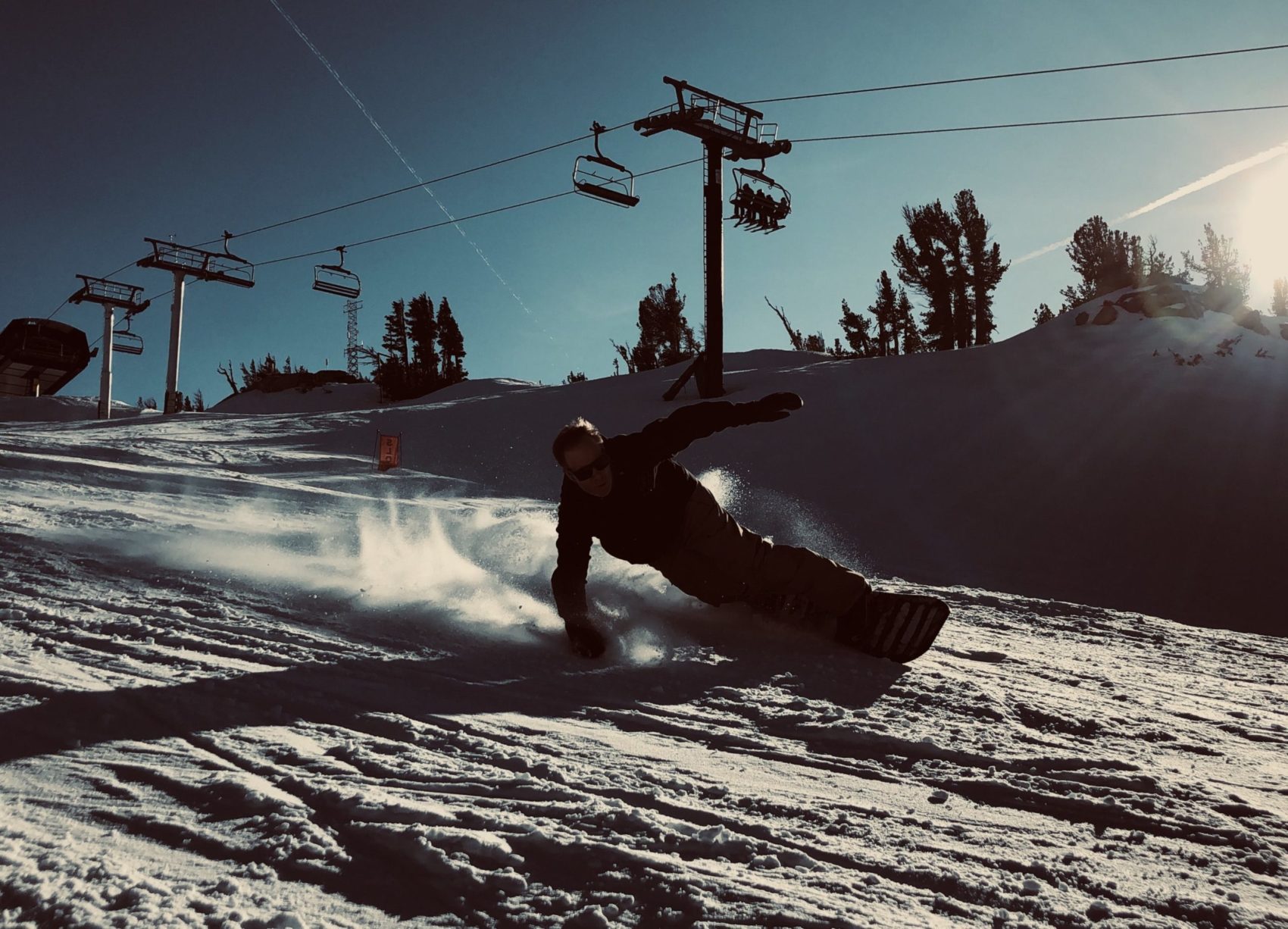 Report from 11th March 2020 and brought to you by Ski California
High in the Carson Range–and only 30 miles outside international transit hub Reno, Nevada or 10 minutes from Tahoe's North Shore–Mt. Rose Ski Tahoe offers thrill seekers and families an unforgettable snow getaway, and it's all the more accessible thanks to Ski California's Gold Pass–the next best thing in multi-destination mountain passes. First opened in 1953 as 'Reno Ski Bowl,' Mt. Rose-Ski Tahoe remains a local's favorite for its combination of fun, sun, and pristine conditions.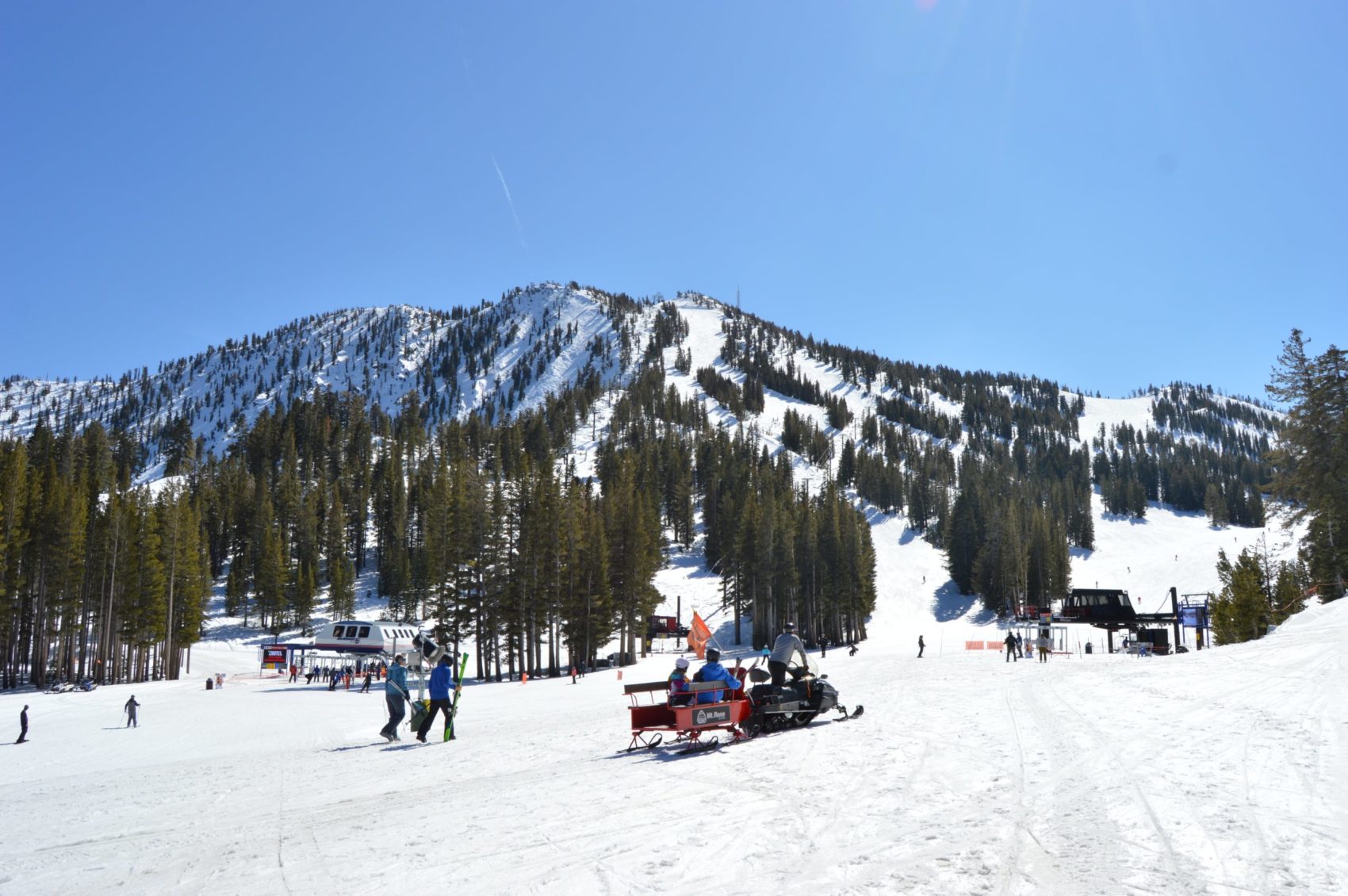 At a carpark elevation of 8,260 feet, the Mt. Rose base facilities are the highest of the Reno/Tahoe region. That happy fact of altitude goes a long way to ensuring the slopes of this popular mountain keep quality snow even on warm, bright days. And the resort's fine staff and handy amenities add the icing atop the proverbial cake.
"This really is a special place with a little bit of something for first-timers all the way to advanced skiers and snowboarders," said Siani Nau, (Community Relations Manager?) at Mt. Rose Ski Tahoe.
Siani has been skiing Rose since age 3yrs. "The terrain and convenient location we have here are part of what makes Mt. Rose so great," she said.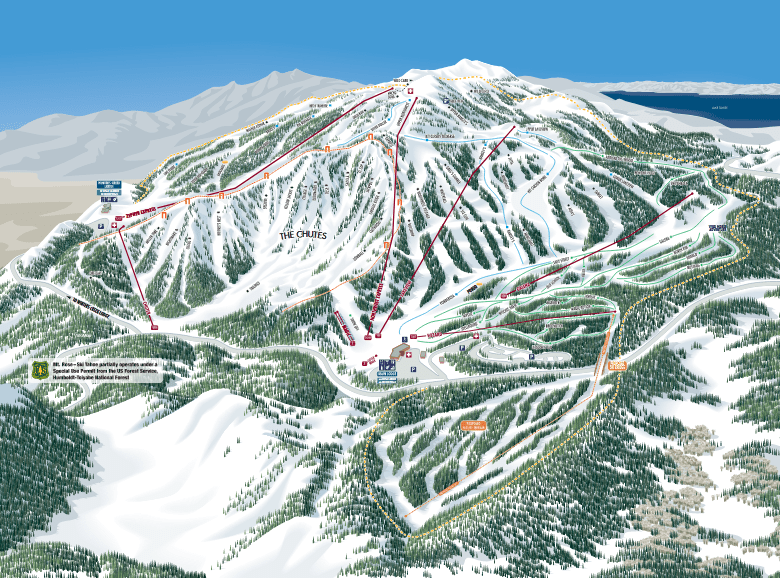 QUICK HITS:
SUMMIT ELEVATION – 9,700ft

VERTICAL – 1,800ft

SKIABLE AREA – 1,200 acres

RUNS – 60+

LIFTS – 8

LONGEST RUN – 2.5 miles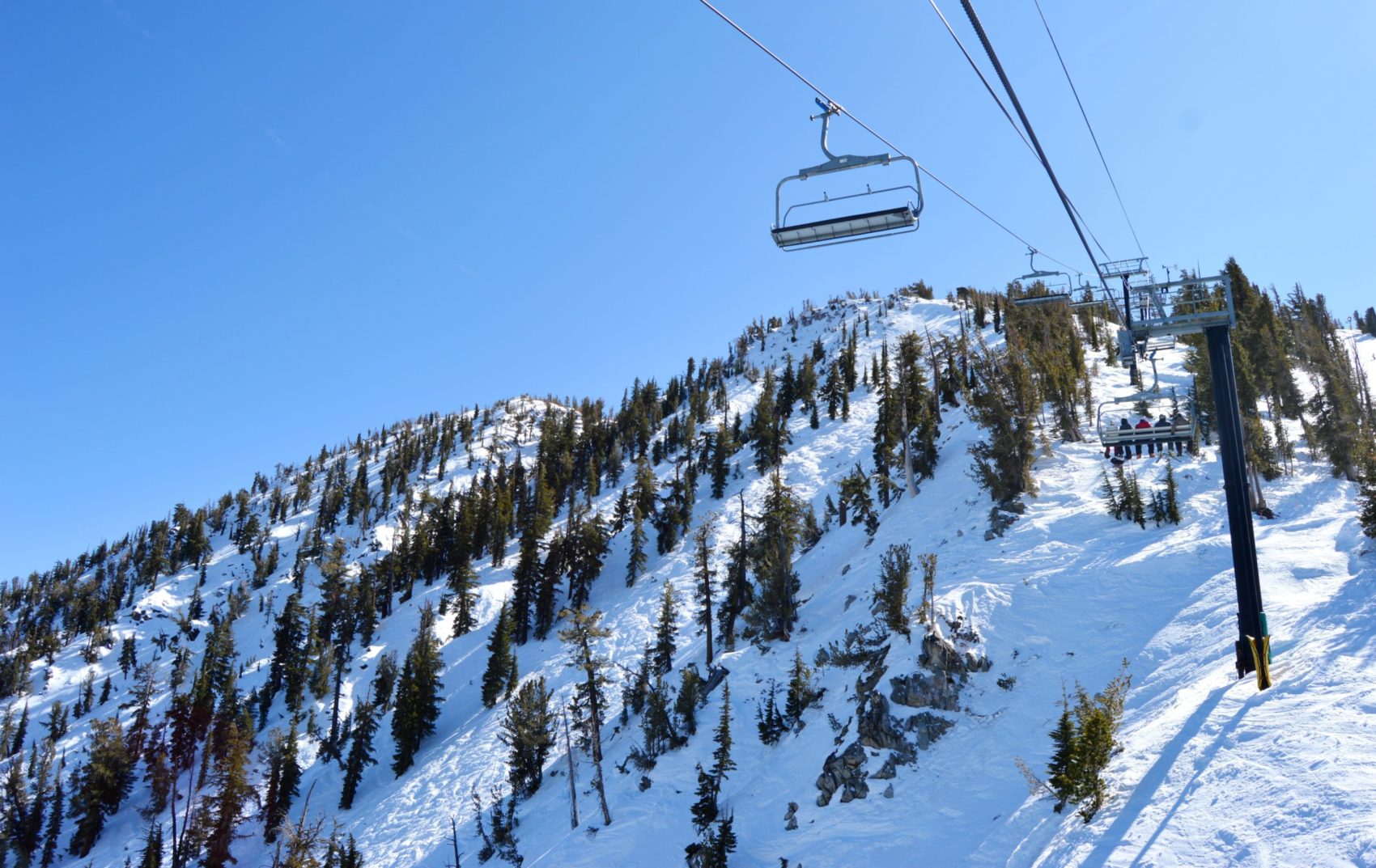 SnowBrains paid a recent ski-visit to Mt. Rose on a sunny March day that felt more like May, yet the popular resort still had ripper, sugar crystal snow covering the mountain's rangy, beautiful terrain. The sun effect was actually a benefit upon the plunging tree-speckled facets that fall toward Rose's famed chutes section. And, much to our delight, the spring-like super surface of the snowpack was as workable as it was fast.
Only a single lap into the day, and it's already apparent that Mt. Rose welcomes the new-comer like an old friend. The resort's carparks (which are practically lift-side) are jovial gathering sites for friends or family enjoying a refresh in-between laps. And on the mountain, each fellow slider chats warmly with the others while groups of children giggle their way through rides on a sleigh drawn by a snowmachine.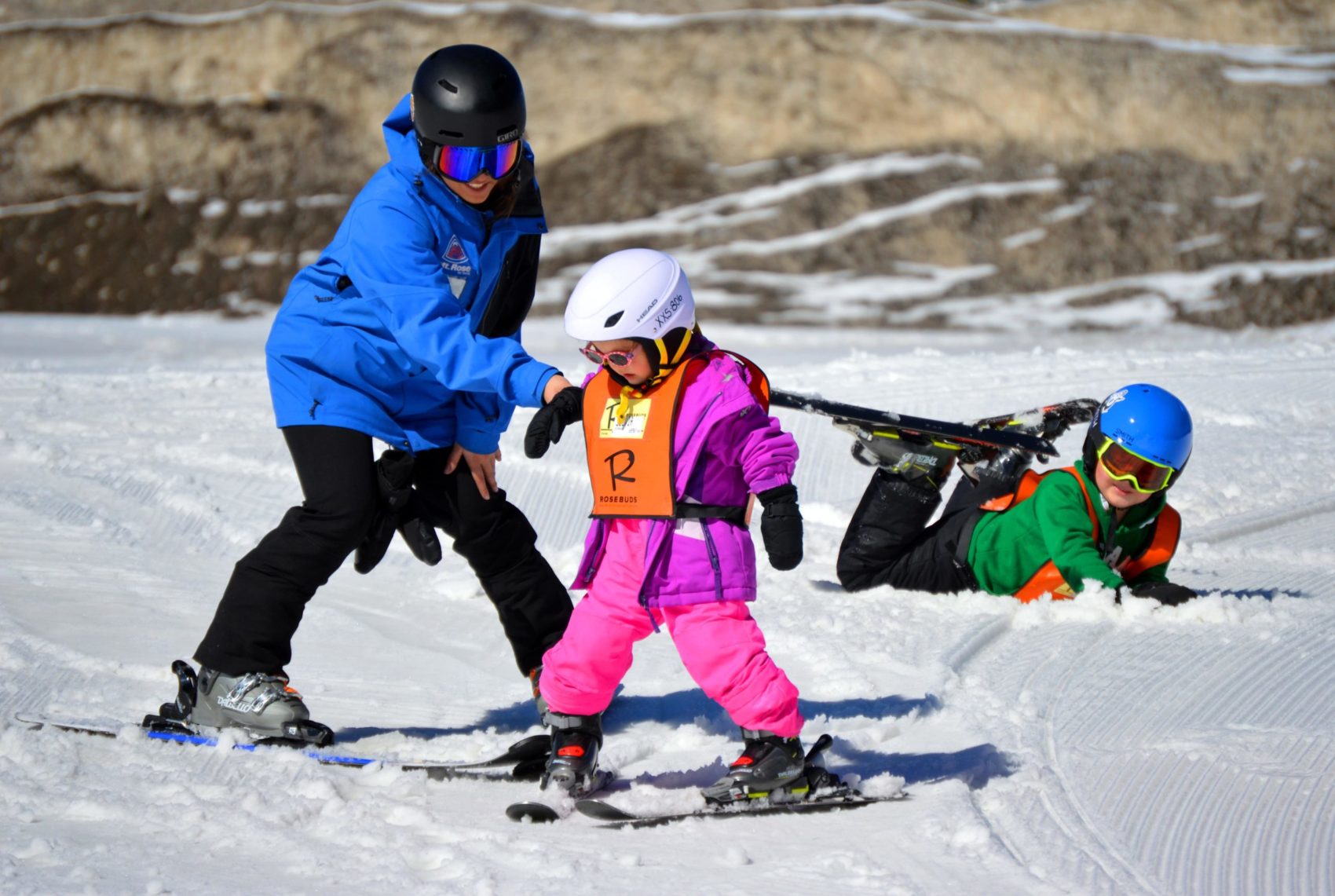 "Mt. Rose should absolutely be on a family's ski-holiday radar," Siani said. "With children, for example, we have lessons, bookable online, to build skills applicable to any of the great terrain we have here. And those lessons start as early as age 4yrs."

Pausing to appreciate Mt. Rose "off-piste" options. Photo: P.M. Fadden
The resort boasts two excellent lodge facilities located at the base of it's two distinct faces. Winters Creek Lodge is a new addition to the Mt. Rose retinue. It offers comfort and convenience as it is situated below exciting terrain and directly beside chairlift, Zephyr Express. Main Lodge, on Rose's adjacent face, also offers a centralized location at the mountain's base with a beginner's zone plus several chairlifts all with strolling distance from its wide, cozy sundeck.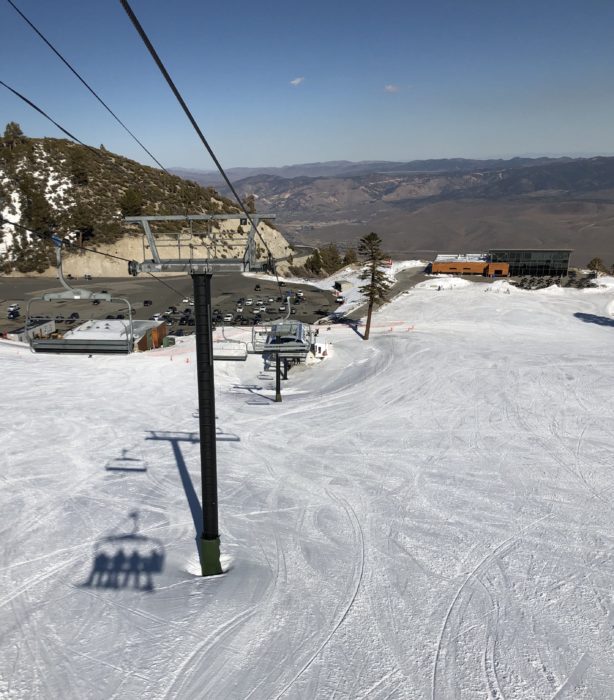 From two high-speed chairs at our two excellent base lodges, skiers and snowboarders have access to a whole mountain of terrain," Siani said. "Intermediate-to-expert skiers love to get the morning sunshine by starting the day on our Winters Creekside before exploring farther to see what this great mountain has to offer."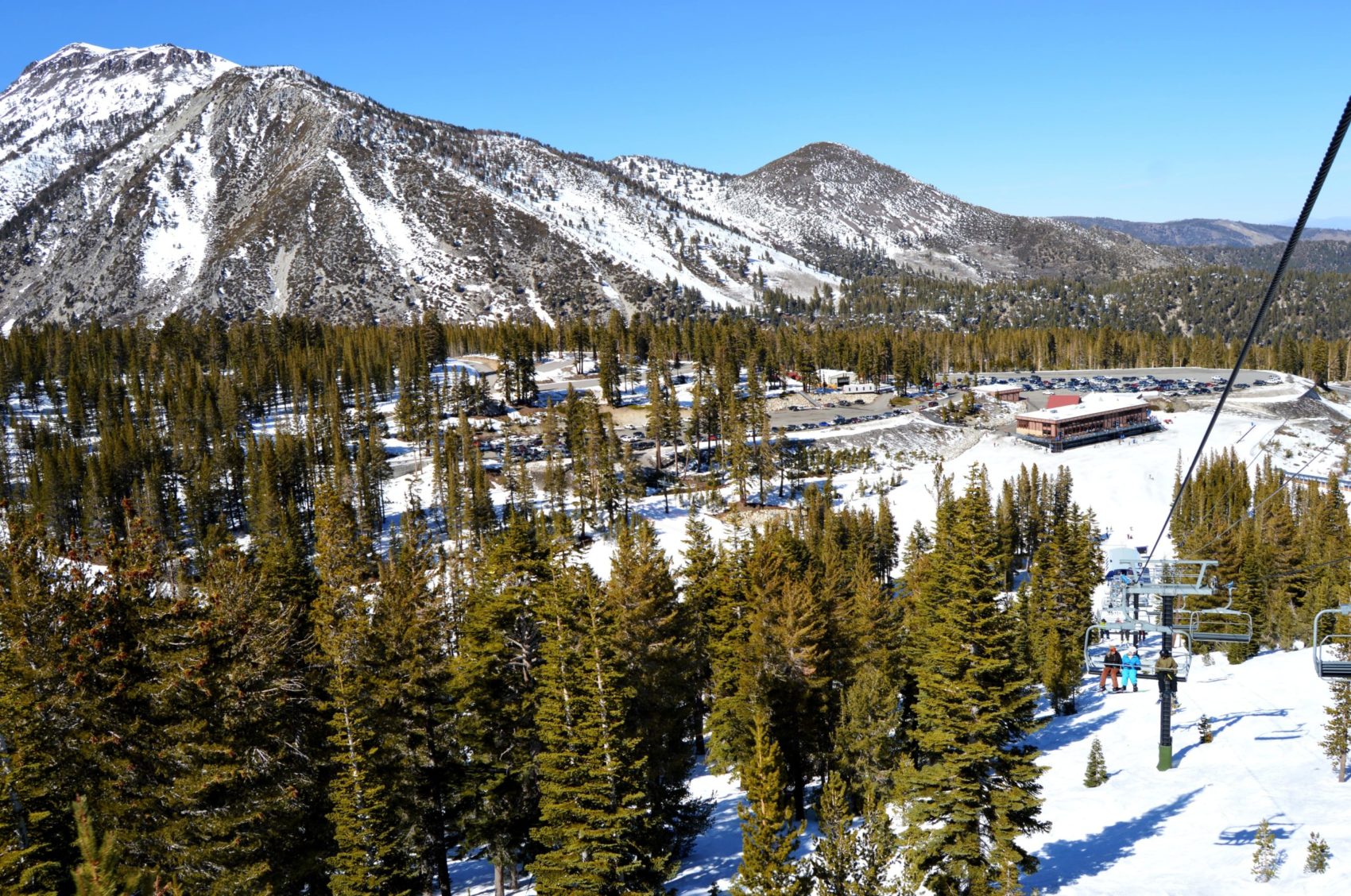 And right now is the right time to be experiencing all that Rose has to unfurl, as the mountain is offering eye-popping specials to skiers and snowboarders. For starters, the 2-hr group lesson, complete with a full-day lift ticket has proven a very popular package. Then there's a Two-Pack Special (purchasable online until March 14) which is perfect for someone wanting to ski more than one day, or for two people who'd like to ski on the same day. And last but certainly not least, there's the "Double Down" season pass deal happening now, where the holder gets all of the remaining current seasons AND all of next season included in a single pass.

SnowBrains had been told by locals who would know that Mt. Rose was a quiet favorite among Tahoe region ski resorts, and that advice proved solid to say the least. Rose packs a punch for the Linechaser with thrilling features, delights the Little Ones with skill-building games on approachable terrain, and opens its doors as a wonderful, reservable venue for special events. At Rose, these amenities as well as superb snow all wait at bargain prices only half-an-hour from Reno and even less from Lake Tahoe's Northern Shore.
As the home of a truly stellar ski experience, Mt. Rose Ski Tahoe should absolutely be on the ski-holiday radar. We know it's on ours…
Snow Numbers:
5-Day Forecast: