The Caribou-Targhee National Forest (CTNF) is preparing an Environmental Impact Statement (EIS) for the 'Grand Targhee Master Development Plan' that aims to increase the ski area by almost 50% and includes four new lifts, new restaurants, and a host of new adventure activities. 
All projects were included in the 2018 Grand Targhee Master Development Plan and this latest EIS seeks to bring the dream closer to reality. Based on the analysis that will be documented in the forthcoming EIS, the CTNF will decide whether or not to approve the proposed action (in whole or in part).
The proposal aims to increase Targhee's current 2,517-acres by adding a further 1,200-acres. This will be achieved by adding ~600-acres to the South Bowl Area, and another ~600-acres to the Mono Trees Area. Glading projects and terrain development within the current ski boundary will also add 118-acres of skiable terrain.
To serve the South Bowl Area, three lifts will be added, and the proposal claims that guests will get a 'backcountry feel without venturing outside of ski area boundaries'. The resort also plans to shift its current SnowCat operation from the Peaked Mountain Area to the South Bowl Area.
The additional terrain in the Mono Trees Area will feature 97-acres of intermediate to advanced terrain. One new lift will be constructed.
In addition to the four new lifts, existing lifts will be upgraded or replaced, including Crazy Horse, North Boundary Lift, and Shoshone. 57-acres of snowmaking infrastructure will be added to improve early season conditions.
A 6,000-sq-ft restaurant is planned for the top of Fred's Mountain, a 6,500-sq-ft restaurant at the top of Sacajawea Lift, and a yurt at the top of Shoshone. Two on-mountain warming huts are also proposed.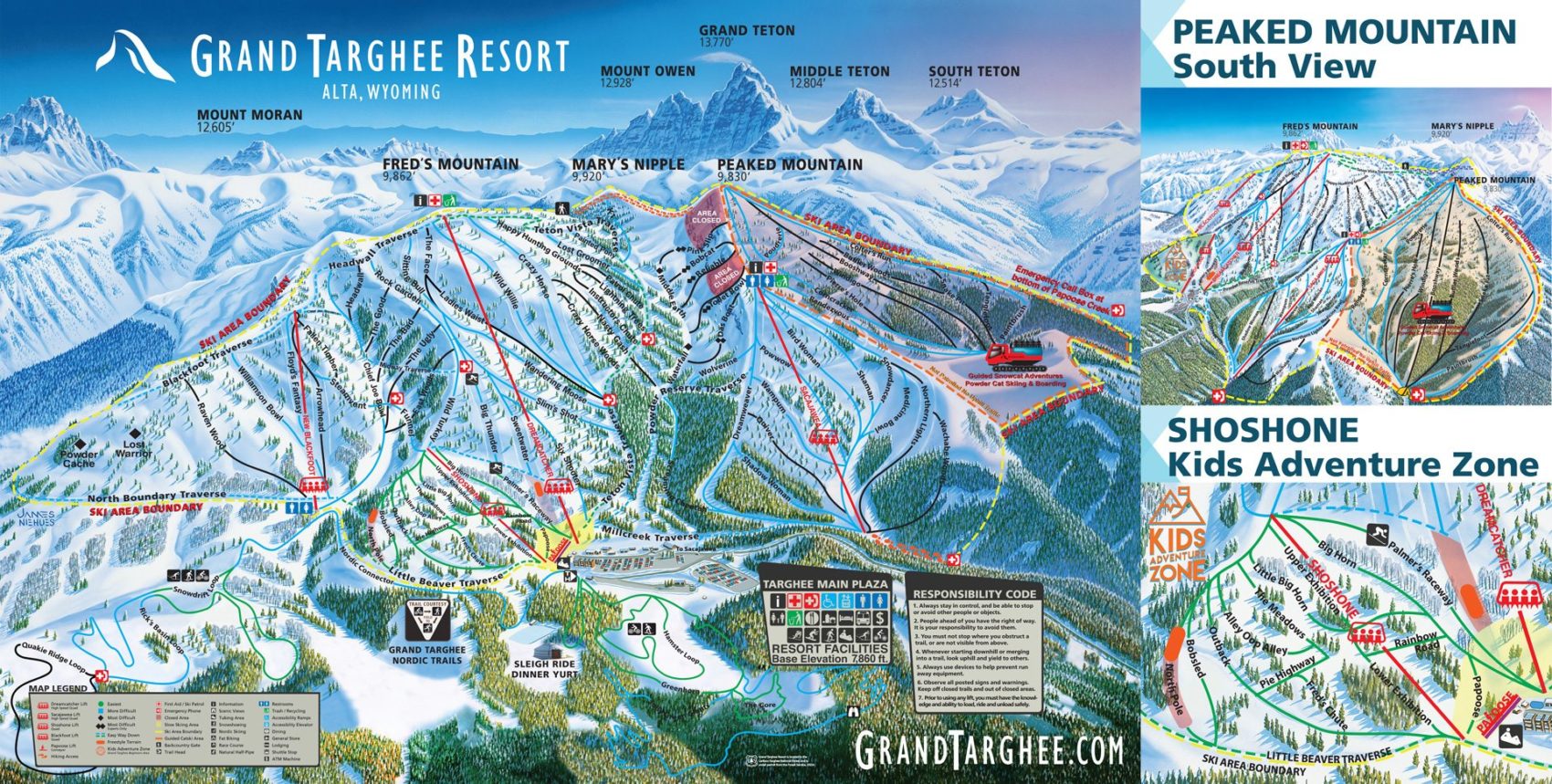 To expand their other adventure offerings, hiking and biking trails will be expanded by a total of 29-miles, a zip-line from the top of Shoshone will be installed, and an aerial adventure course would be built at the base of Shoshone. A dedicated tubing facility and expanded Nordic and fat biking trails are also in the master plan.
Currently, the CTNF is scoping the plans and is opening a 30-day public comment period. According to the Jackson Hole News & Guide, a draft of the EIS is expected by January 2021, a draft decision by October 2021, and a final decision by early 2022. "Virtual open house"-style meetings about the expansion plans have been scheduled for 6 p.m. Sept. 8 and noon Sept. 10.