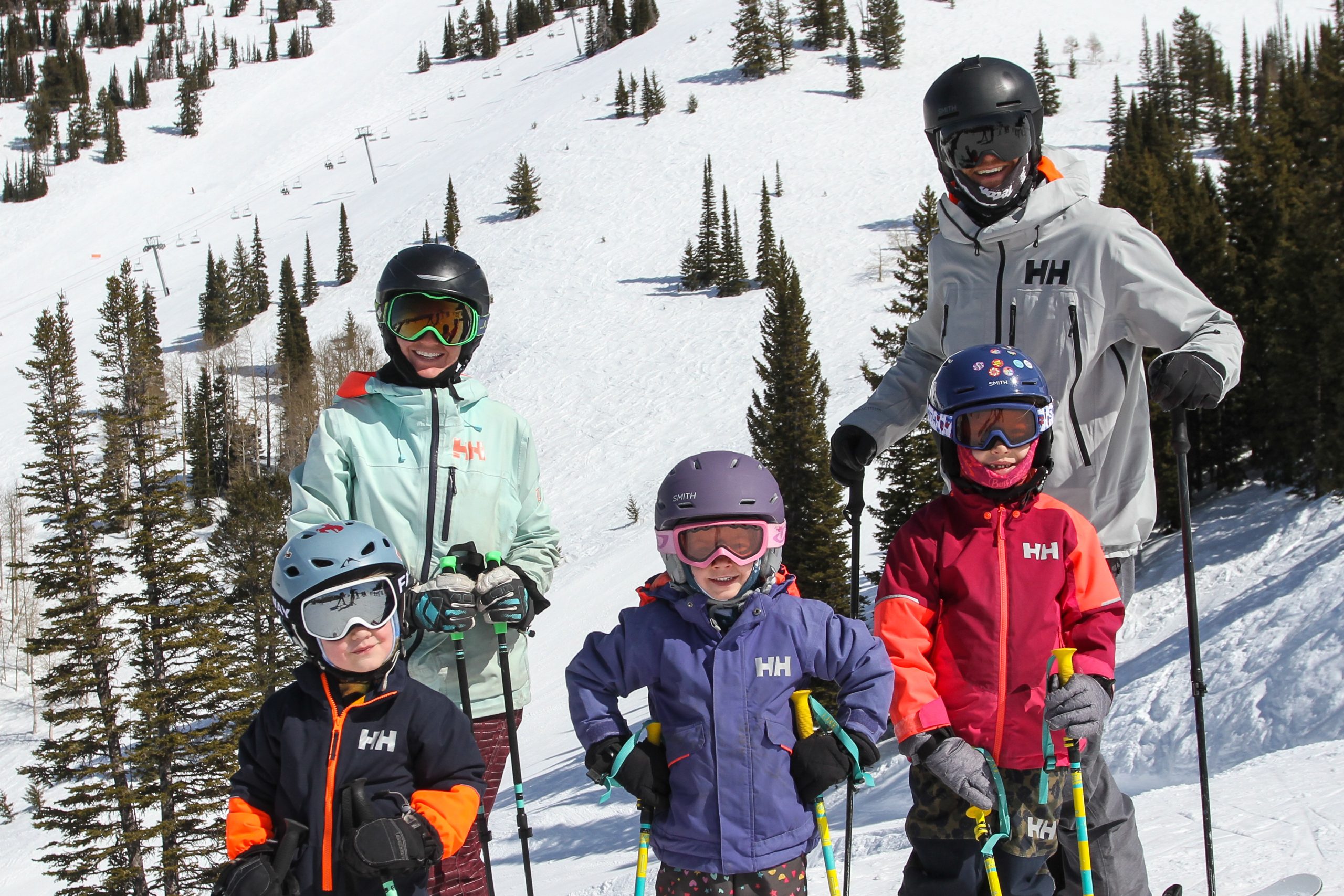 Brought to you by Grand Targhee Resort
At home atop the famous Teton Range, Grand Targhee is a ski and snowboard resort founded upon family and community values. For the last half-century-plus, families have trusted Grand Targhee to be the spot for good times, great snow, and epic recreation for all ages.
Targhee delivers a timeless experience welcoming families in the hearty spirit of the Wild West while at the same time rolling out the proverbial red (or should we say 'white) carpet. Case in point: at Targhee, all children age five years and younger always ski free.
"The memories and skiing adventures my family experienced at Targhee are worth a lifetime," shared Jessica Quinn.
Jessica is a mountain mom who's enjoyed a lifetime of skiing worldwide. When it came time for the first snow trip with the whole family, she knew to go to the 'Ghee.
"Targhee, for us, is the best family ski trip one could ask for," she said.
When it comes to all-in-one adventure recreation, Grand Targhee Resort has got the whole family covered. Getting started is as simple as a call or a click. The team at Targhee is savvy to snow conditions, the surrounding community, and the details that gain your family optimal access to all of the above.
Ski-free packages accompany lodging specials, both of which are among the best in the industry. Plus, the resort boasts a convenient shuttle service. So sit back, relax, and enjoy safe door-to-door service between the airport, the town, and your Targhee accommodation.
"Ease of mountain access really makes the experience so family-friendly," Jessica Quinn said. That convenience, plus the resort's fantastic staff and natural beauty, draw many families like the Quinns to become a part of the Targhee faithful forever.
At Grand Targhee, powder mornings pair like eggs and toast; the combo comes naturally. Guests pop out from their slopeside lodging to share unforgettable laps with old friends and new buddies. While the day is winding down, the sauna is heating up. It's the perfect end to a ski day—and a prelude to delicious on-mountain dining.
But the best thing of all… it will all begin again tomorrow.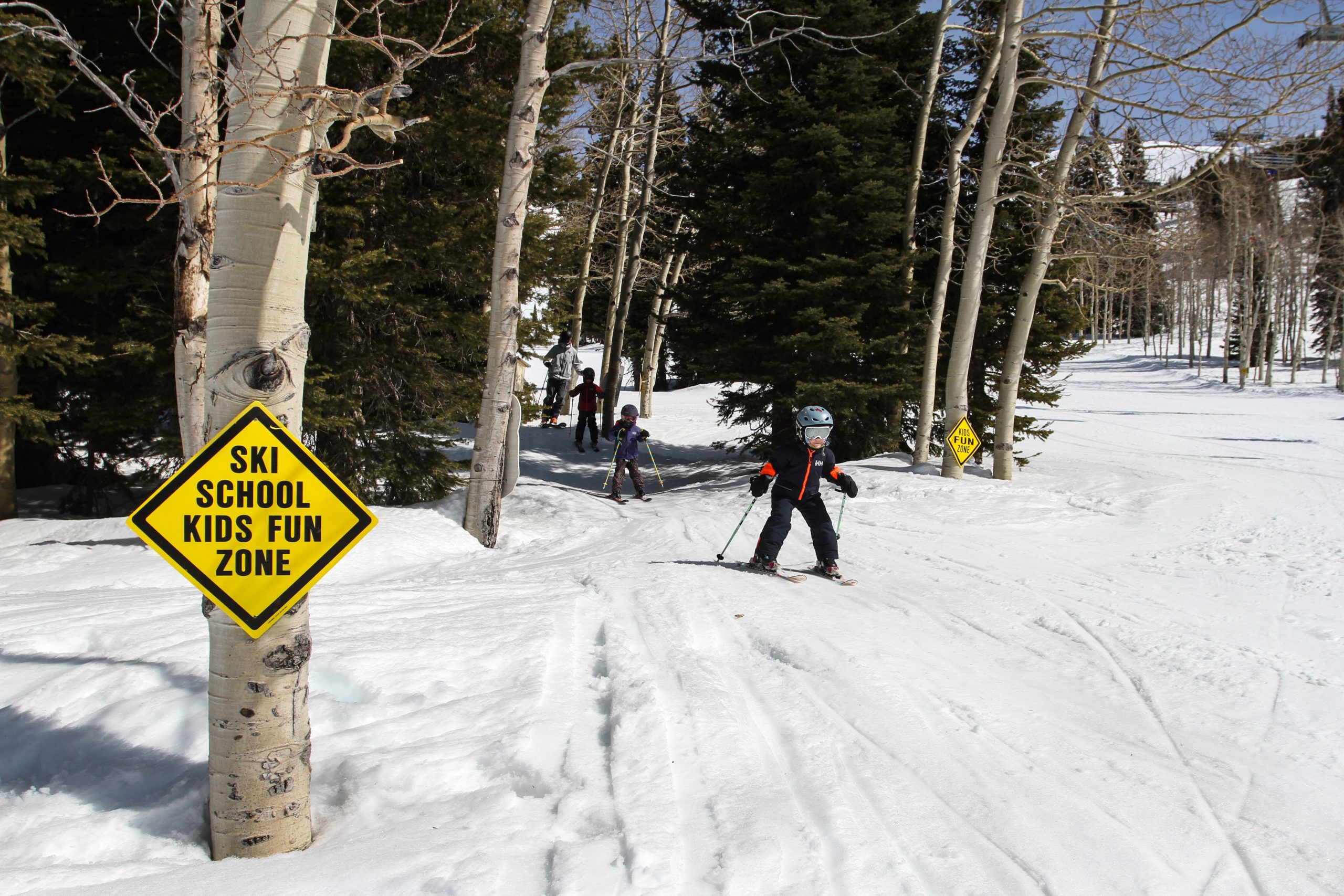 Shoshone chairlift accesses beginner terrain peppered with fun, quirky surprises capable of entertaining a skier or snowboarder of any age. A prime example is the Kids Adventure Zone, an area of specially crafted terrain that lives alongside and in-between the wiggly trail network off Shoshone.
The Adventure Zone is all about Targhee's focus on family. Established in 2004, the dream to develop a landscape dedicated to fun for all ages is realized as a mountain-sized playground devoted to encouraging and nurturing youth snowsports skills.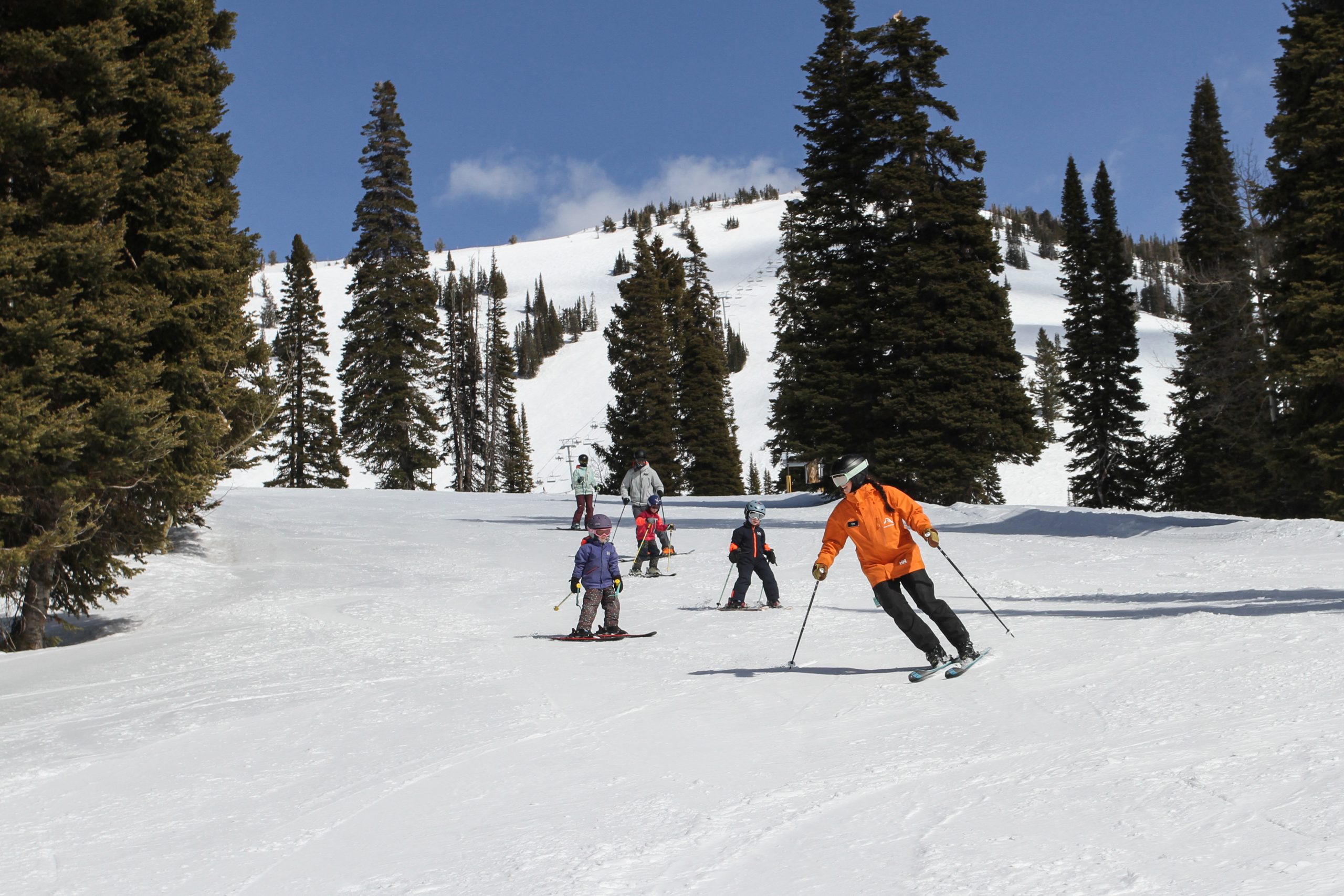 Lending an expert hand to sculpt those skills are the fantastic instructors at Targhee's Ski School. They aid skiers and snowboarders to advance their skills through fun, interactive learning.
Carefully sculpted lesson plans approach skill building with guest comfort in mind. Coaches facilitate scenarios that encourage the guest to challenge their abilities and always in a supportive atmosphere of exploration. When a goal is achieved, Targhee's coaches have a new suggestion at the ready, leading to a new progressive zone or to attempts at advanced techniques. There's even a friendly, knowledgeable 'moose' who amps up the kiddos on the learner's slope.
The warm, crackling fire pits of the Grand Targhee Plaza are the perfect venue to celebrate exploring new terrain or adding new skills to the bag. These fully enclosed outdoor fires are as rustic and incredible as they are a welcome heat source on those blustery days of brilliant storm skiing, which, coincidentally, Targhee is particularly famed for.
It all adds up to a pretty clear conclusion, the 'Ghee is a fantastic all-around destination that your family has been seeking for its ski holidays. The resort has everything the fun-focused, nature-loving family might wish for, only steps from the door of their on-mountain accommodation.
Get ready to meet your new favorite mountain at Grand Targhee Resort.