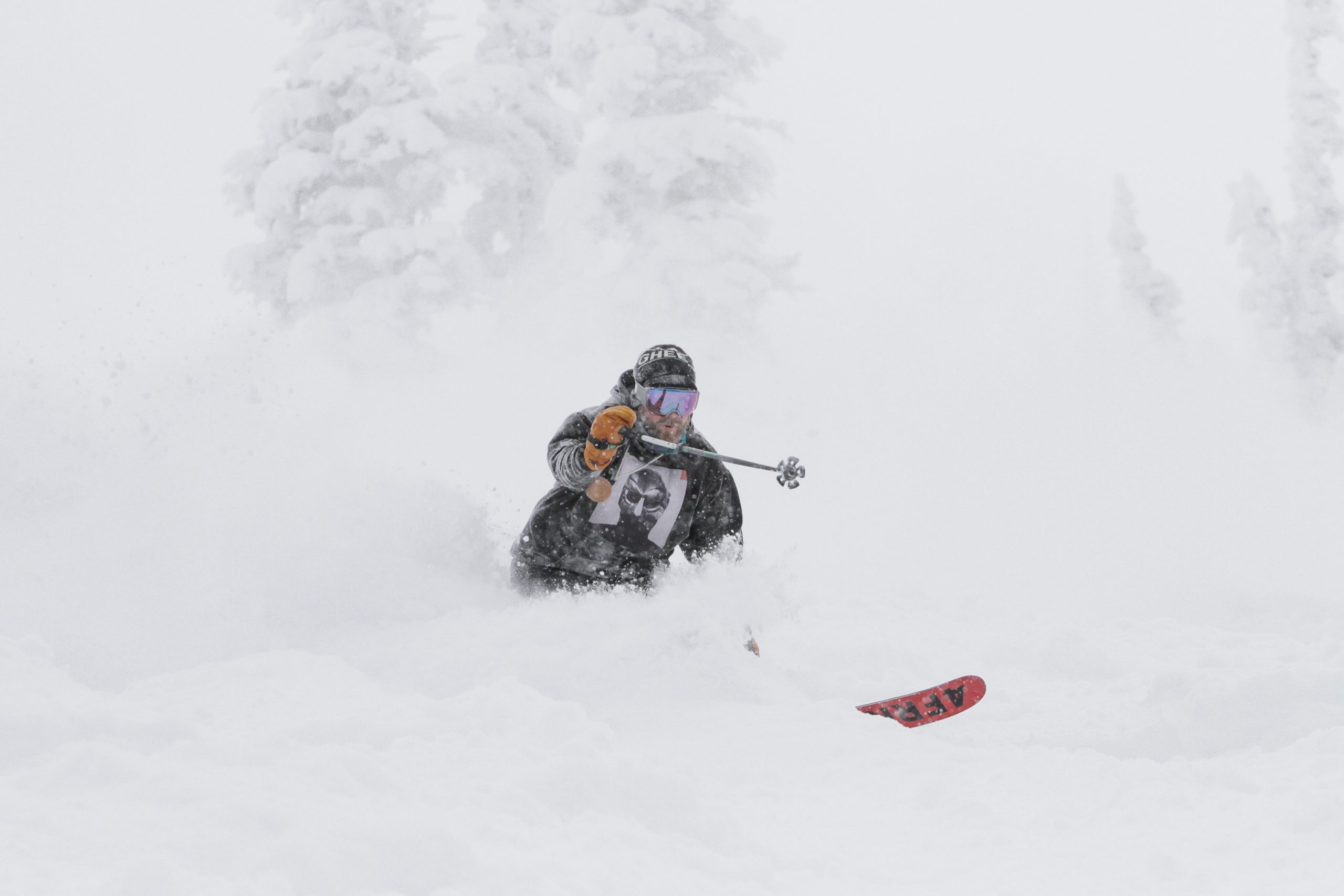 Report from February 20th & 21st
It's a blend of smiles and (somewhat) patient waiting at our favorite mountain resort on the west side of the Teton Mountains, as 17 inches have dive-bombed the area over a turbulent 48-hrs.
Be assured, Grand Targhee is absolute loving this healthy dose of powder snow. It has stretched across the last few days and doesn't look to be letting up anytime soon.
Weather-wise, the current set-up has held in store a bit of everything; confetti pockets of light, pushy cloud masses, and plenty-plenty of wind. In fact, spitfire flakes have been sailing horizontally across Grand Targhee Resort for pretty much the whole of the morning.
Targhee's south-facing aspects have accumulated nice-deep berms while the storm front has been 'in' and at its strongest. But it's been all good regardless of the compass point, generally–provided you are at least semi-comfortable with periodic skiing inside a great big bowl of milk.
Principally, the elements to tango with over the recent days are visibility (super spotty) and hazardous transit (access roads & chairlifts, equally). Gnarly winds and that spotty-visibility-thing have kept it feeling zesty but private too. Roads in and out of Teton Valley have been touchy, so Skiers and Snowboarders chasing turns at Targhee are kinda enjoying their own private Wy-Daho.
Expect the good vibes to keep stacking up as the week rolls on.
We look forward to the days ahead at The Ghee!
SNOW NUMBERS
5-DAY OUTLOOK