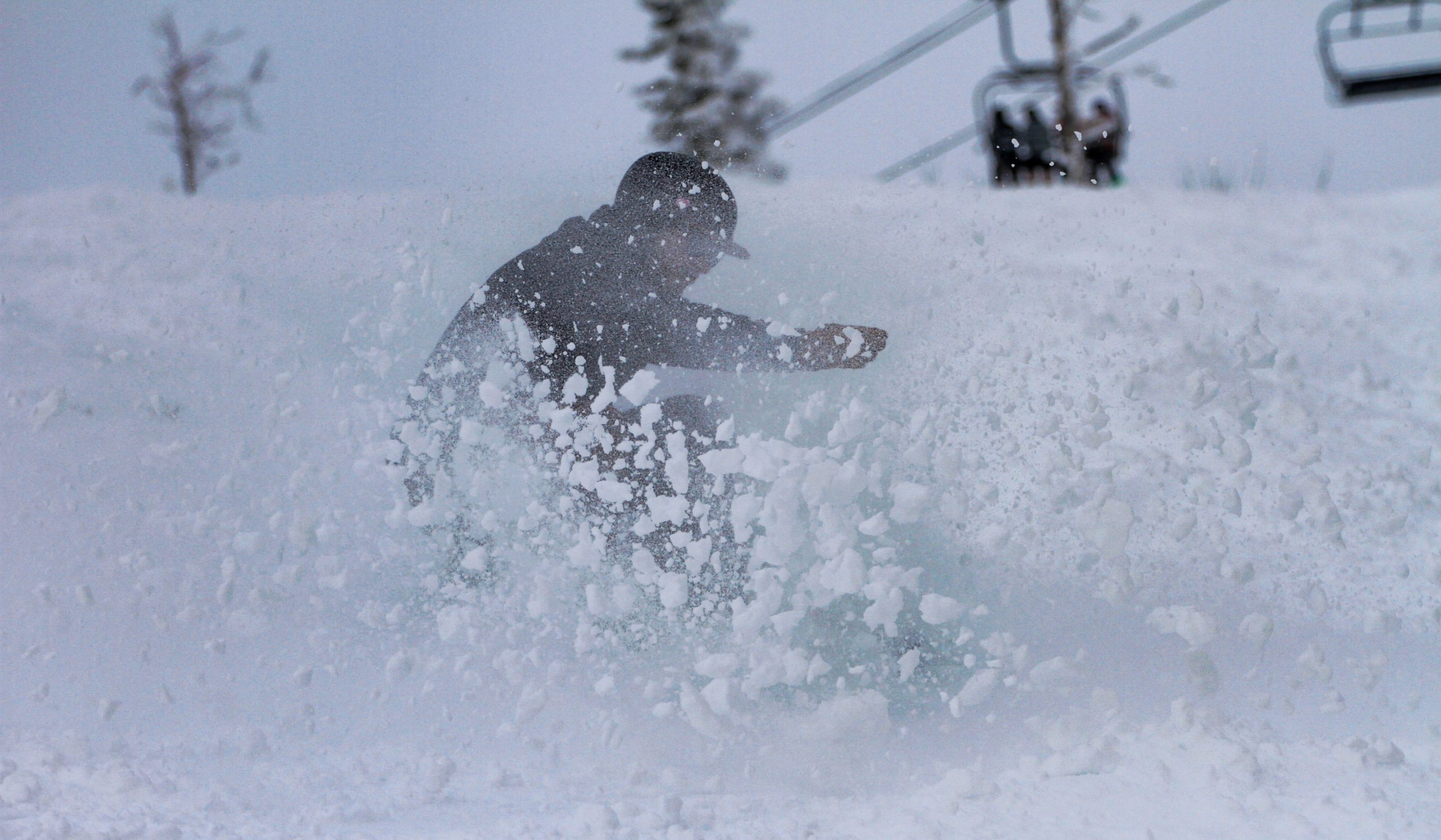 Report from April 1st-2nd, 2023
There's just no quit to the winter party swirling around at good ol' Grand Targhee Resort in the stunning Teton Mountains.
Another foot-plus stacked up over the past 48hrs. That brings the total snowfall for the season to within sneaky reach of a radical 600 inches.
…and the forecast for the week ahead is looking mighty snowy too.
The trade-off for this 'never-say-die' snow cycle at Targhee is the near-constant cloud curtain. And as a result, it's definitely been a game of ski-by-number with the added spice of sassy wind (lift holds have been a bit of a thing.)
But all that said, the turns to be found inside the saltshaker have been well worth the vertigo.
Anything north-facing continues to be oh-so-fun, as prevailing gusts have done the heavy lifting of seeing that terrain pleasantly refreshed again and again.
Plus, make no mistake, there are plenty of grins waiting along non-north-oriented facets as well, particularly in Targhee's outstanding tree sections.
And perhaps one of the unspoken yet most excellent aspects of this stage of Targhee's healthy, hang-on winter is The Vibe.
Holidays are wrapped, and the troops from town are thinning too; these days, it's a solid bet that those sharing laps are the same hearty, smiley crew who're dropping off the kiddos in the AM or grabbing a few fixings before dinner.
It's a cruise-y ski block party. And it's going down in the Teton Mountains at Grand Targhee Resort.
SNOW NUMBERS
5-DAY OUTLOOK