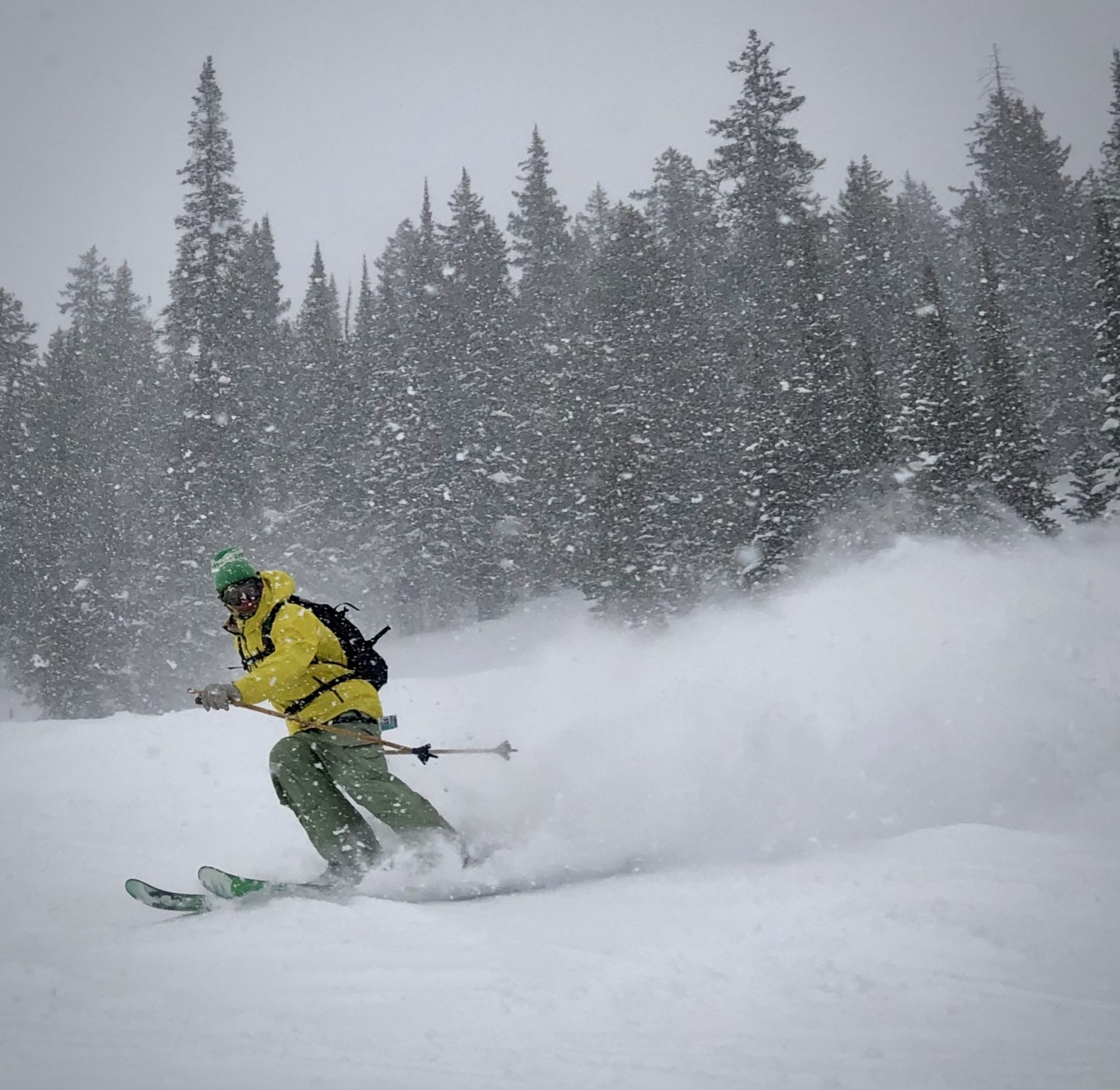 Brought to you by Grand Targhee Resort
"It's not that it's cloudy, I just can't see through the snow." It had already been a high-fiver of a morning at Grand Targhee Resort when we overheard those words from a passerby.
A reported 21″ has recently fallen upon the west flanks of the Tetons and over Targhee. Better still, that delightful statistic is on the modest side as it snowed without stop nearly all of today and the white stuff continues to fall as I type. And the weatherman says Ol'Man Winter's hangin' out to play…
There's been a cotton-esque weight to the crystals of the last couple storm cells. What's been deposited isn't cold smoke but it is dry, great for cut backs, and likely to give the gift of youth.
Thanks to a dance of cloud and wind, all faces at Grand Targhee have skied equally well. When it's opened enough to sight a welcome few hundred meters, the front-facing upper middle sections have earned their rep. When hang-around cloud and horizontal snow-fly turn the mountain into a big, cold box of packing peanuts, it's the trees that guide the way down. And speaking of trees, we couldn't help but to notice that the bare-trunk eyeball forests of Targhee's lower mountain–usually home to the Little´s–hid clean, deep powder lines long after the high country races were done.
Naturally an epic weather system is bound to register upon the public radar yet even when it's a holiday or a weekend during a season of high human traffic, plan ahead and the goods will be waiting all the same. We have woken EARLY, to stand around as the snow fell and the sun rose, and white velvet with pine accent was our brief but also timeless reward.
Show yourself a shade of kindness by checking-in on the carpark or when they'll next plow Ski Hill road. Or better yet, take the Targhee shuttle, it's door-to-door service in windows down, mask up style.
And while we're up there, let's show our appreciation for the guys at the wheel or the kids catching the chairs, or countless others we never see at all. Thanks to Targhee's staff and the resort's winter plan, this destination in the Tetons continues to raise the bar in ski experience.
Snow Numbers: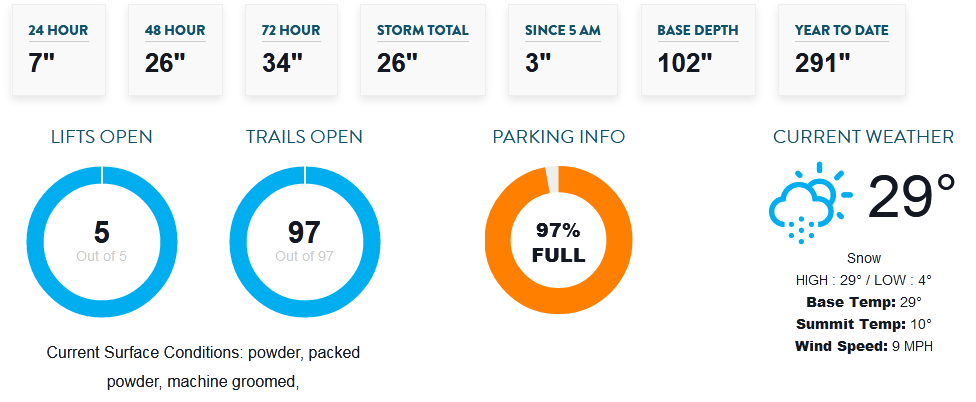 Forecast: