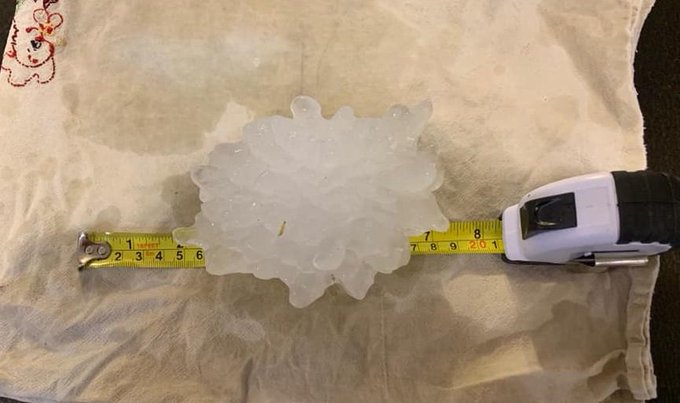 Colorado has officially set a new hail size record. The National Weather Service has confirmed that the hailstone that fell near Bethune, CO was 4.83-inches in diameter, and weighed just over half a pound.
The hailstone fell at a home north of Bethune Tuesday and the residents preserved it in a freezer. The hailstone is over a foot in circumference, roughly the size of a softball. It lay in their yard for 30-mins as the family waited for the hail to stop and for it to be safe to go outside.
"Photos show that it was even larger when it fell – and was about 30 minutes between when it fell and was put in the freezer," the Colorado Climate Center said in a Tweet.
The previous hail record for Colorado is 4.5 inches, and the national record is 8 inches, the size of a volleyball, set in 2010 in South Dakota. And the world record by weight is the 2.25-pound monster that hit Bangladesh in 1986.