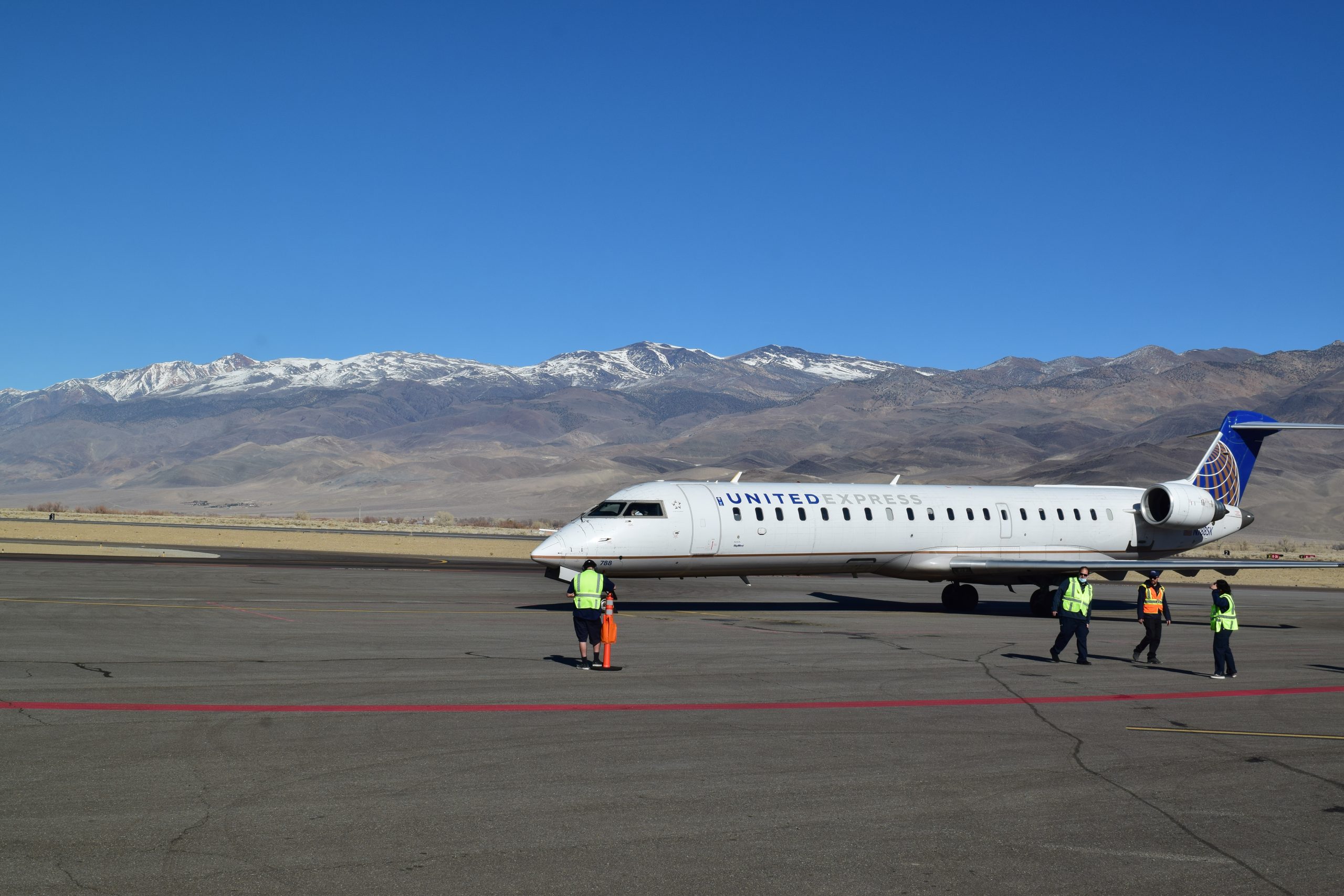 Traveling to Mammoth Mountain has become ridiculously easy. New as of this winter, United Airlines added daily direct flights from San Francisco (SFO), Los Angeles (LAX), and Denver (DEN) into Eastern Sierra Regional Airport (BIH) in Bishop—not Mammoth Yosemite Airport, which used to be the ski resort's go-to airport. Now you can fly directly into the airport in nearby Bishop, which rarely ever closes due to weather concerns since it's 4,000 feet lower than Mammoth.
Unlike Mammoth Yosemite airport, not once this winter has Bishop's airport closed because of weather. That's huge considering how Mammoth has already received 22-feet of snowfall this season, with over 10 feet of that snowfall falling within the span of a week. Now you don't have to worry about any of that. Even if it's absolutely pounding snow at Mammoth you can book your flight to Bishop and still expect to make it to the resort on time.
"Having Eastern Sierra Regional Airport in Bishop obtain commercial status will change the way the world accesses one of the most beautiful parts of California," Mammoth Lakes Tourism Executive Director, John Urdi said. "The Eastern Sierra has always been a bucket list destination for people around the country, and the world, and now it will be more accessible for those visitors coming from longer distances and spending more time enjoying all that the region has to offer."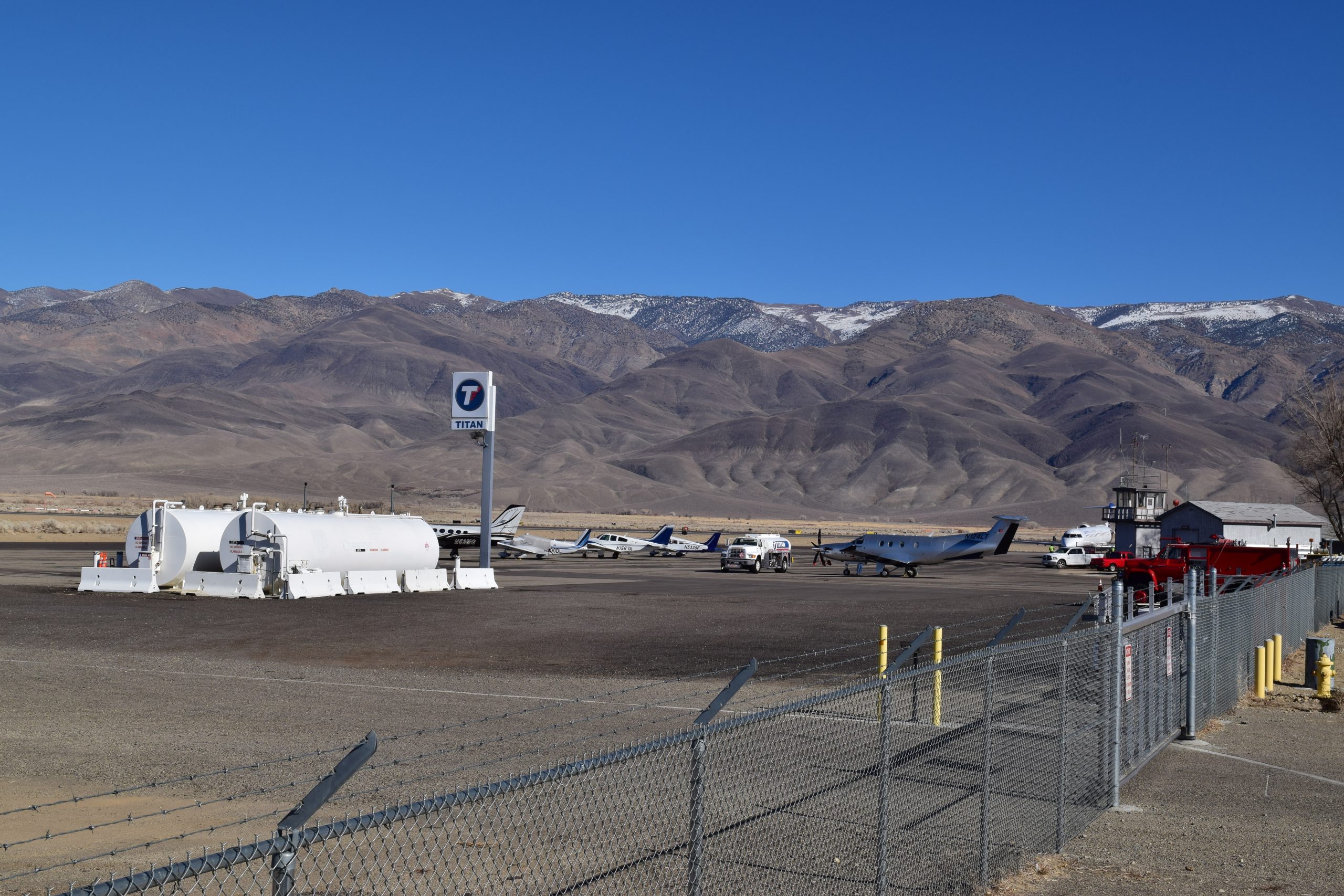 Along with the new service to Bishop Airport, new charter airlines Advanced Air is also servicing Mammoth Yosemite Airport from Southern California, departing from Burbank, Carlsbad, and Hawthorne. The semi-private carrier offers experiences free of lines, TSA checkpoints, and baggage fees starting at around $260 round-trip.
Flights to Bishop are bookable now at www.united.com.
Airport Transfer Services to Mammoth Lakes 
Upon arrival at either the Eastern Sierra Regional Airport in Bishop or the Mammoth Yosemite Airport just outside of the Town of Mammoth Lakes, shuttle, taxi and rental car services are readily available to transfer you to town. Once in town, free transportation via Eastern Sierra Transit Authority allows the stress of driving in the snow to melt away.
Shuttle Service
MAWS offers service from the Eastern Sierra Regional Airport in Bishop as well as from the Mammoth Yosemite Airport. Tickets for a shared transfer shuttle from the Eastern Sierra Regional Airport to Mammoth Lakes will be available for $65 each way ($130 round trip).
MAWS also provides a variety of transportation options from the Mammoth Yosemite Airport (MMH) to the town of Mammoth Lakes and returning to MMH. Seats on a shared shuttle can be booked for $35 each way ($70 round trip). Private shuttles are also available from both airports. Advanced reservations are recommended. Go to www.mawshuttle.com to book your shuttle services.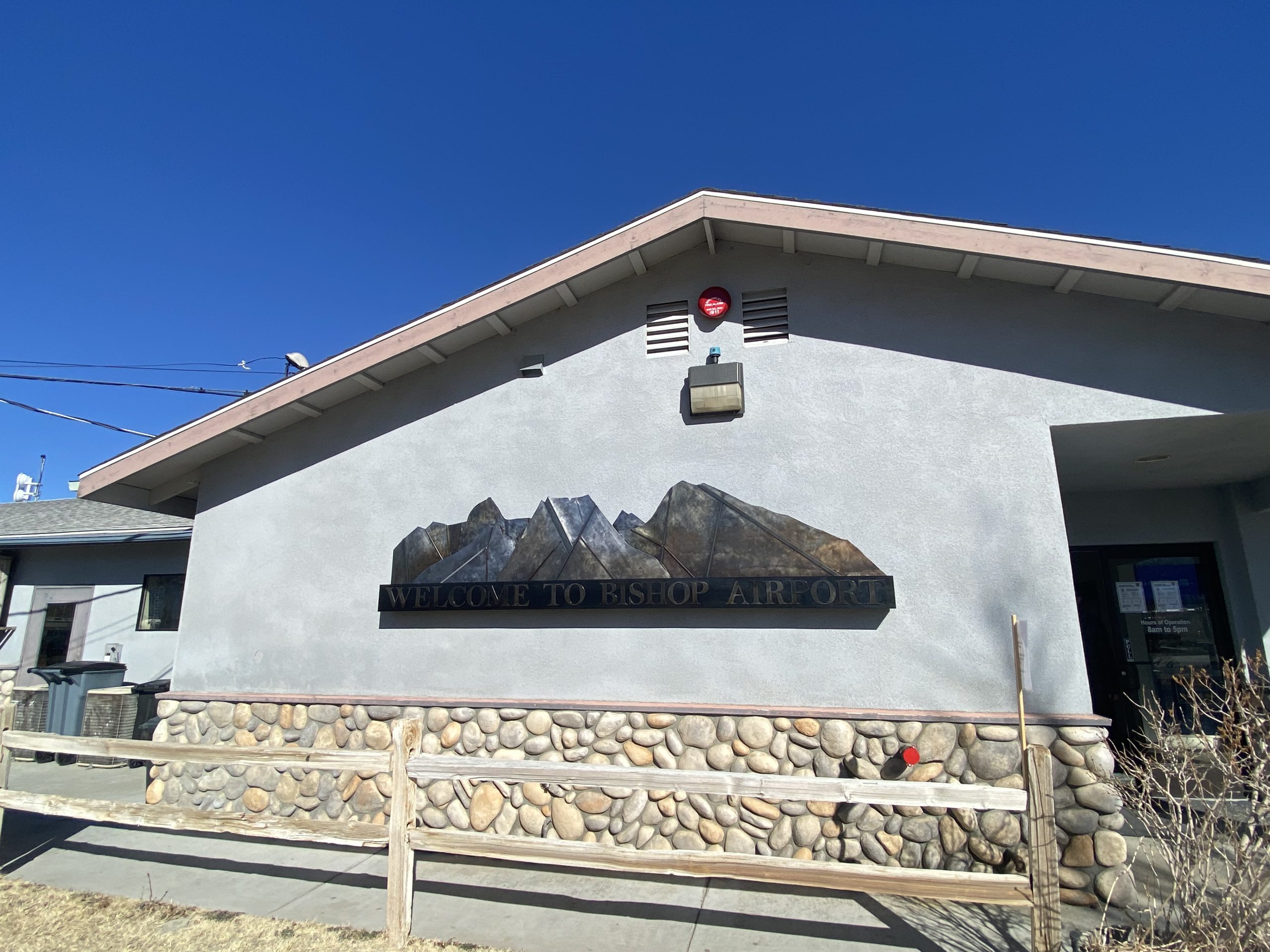 Taxis
Taxi companies operate throughout the region. Service is limited, so advanced reservations are recommended.
Mammoth Cabs – Offering local taxi service, airport ground transportation, long-distance trailhead shuttles, and regional transportation. Call to book. (760) 924-2227
Mammoth Taxi – Locally owned and operated since 1994, Mammoth Taxi offers airport private and shared shuttle service, local taxi service, long-distance trailhead shuttles, and regional transportation. (760) 924-8294
Sierra Shuttle Services – Sierra Shuttle Service provides transportation to Mammoth Yosemite Airport, Mammoth Mountain Ski Area, and June Mountain Ski Area, as well as local town shuttles and long-distance transportation. (760) 914-2746
Mountain Pick Up Taxi – Mammoth Pick Up Taxi offers from both the Mammoth Yosemite Airport and the Eastern Sierra Regional Airport in Bishop as well as around town taxi services. (760) 965-6517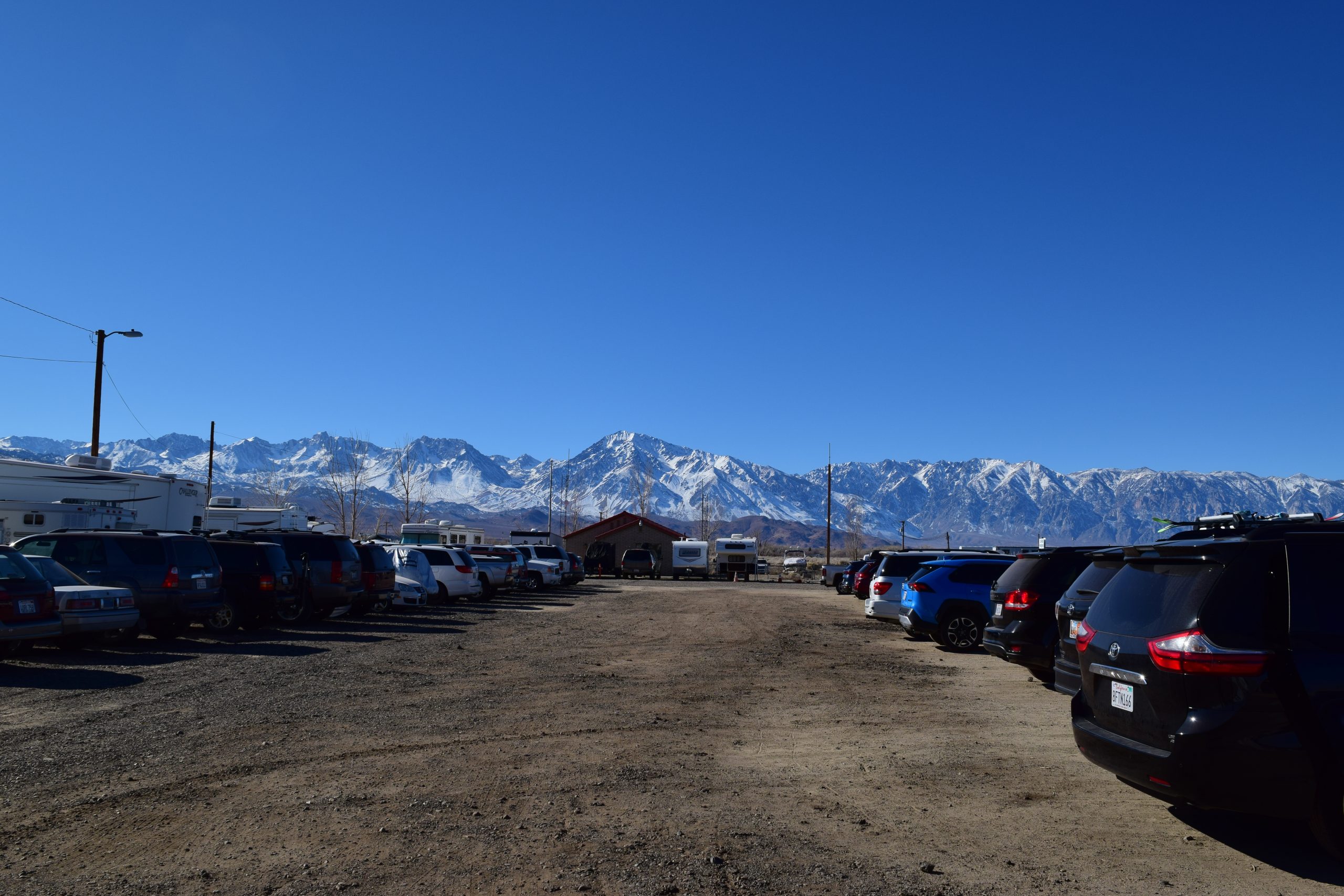 Rental Cars      
Rental cars are available via Enterprise/National rental car companies out of both Eastern Sierra Regional Airport in Bishop as well as Mammoth Yosemite Airport. Vehicles with AWD, 4WD, and snow tires are available.
Go to VisitMammoth.com for more information about airport transfer services.
Coming to Mammoth this winter is as easy as buying one direct flight, scheduling transportation, and booking a hotel or Air BNB. That's it. The only question is: why haven't you gotten here sooner?