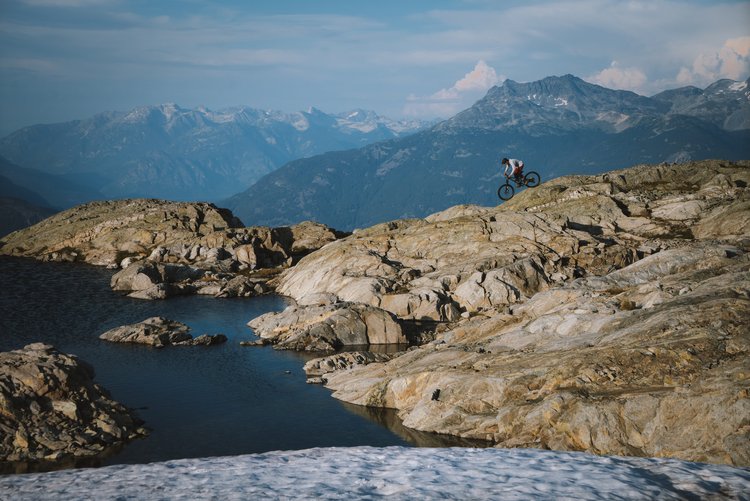 Heli-biking may not be as popular as heli-skiing, but the concept is similar. Both use a helicopter to transport yourself, and your gear, into the remote alpine backcountry for a gravity-inspired adventure.
Some may remember a few years ago when heli-biking in Whistler was becoming popular. Unfortunately, these excursions were on unsanctioned trails. They were forced to shut down operations due to sustainability concerns.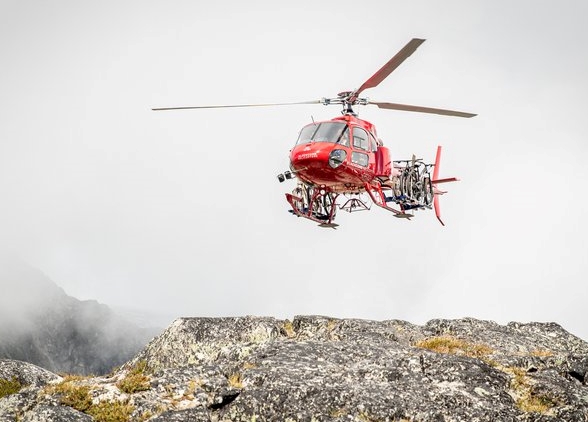 Now a new heli-bike trail, operated by the company AlpX Expeditions, is approved and will be ready for this summer. The trail will run from Whistler to Pemberton, BC, and is rated Blue to Black (intermediate to advanced). The new trail took five years of consultation to come to fruition. This was to ensure the forest, wildlife, water, and land-based resources were considered.
The trail starts on a ridgetop at 6,300 feet. The "dark blue" rating of the trail means it can appeal to a wide audience. Although it was designed to be approachable to many, it will challenge even intermediate riders and is not for beginners. Trail ratings in Whistler are typically harder than comparable ratings elsewhere. Even intermediate riders should assess their ability level for some sections.
Riders will encounter winding singletrack, rock slabs, and rolling meadows. There are no mandatory drops or gaps. As the trail exits the forest it includes more "bike park" inspired features like jumps, berms, and flowing lines.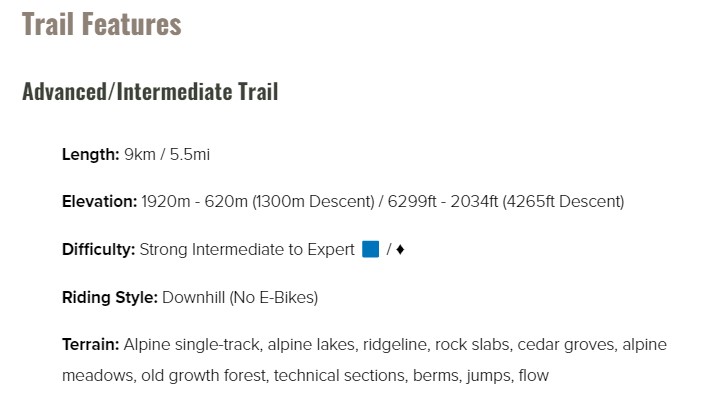 An expert black diamond trail is also under construction to be available for summer 2023 (or late fall 2022). This will be for more advanced riders due to its steeper, high alpine terrain. It will add an extra 2.5 miles and 1,000 feet of vertical descending compared to the intermediate trail.
The cost for a Public Guided excursion is $495 CAN, or approximately $387 USD at the time of this writing. There is a minimum of two riders for the trip to operate. This includes a guide who will assist with navigation, offer skill tips, communicate with the base area, and fix any mechanical issues that arise.
For a better price point, five riders can pay $1,745 ($349 per rider) CAN for a self-guided tour. This comes out to about $273 USD. So grab some friends and go on an unforgettable mountain biking adventure.