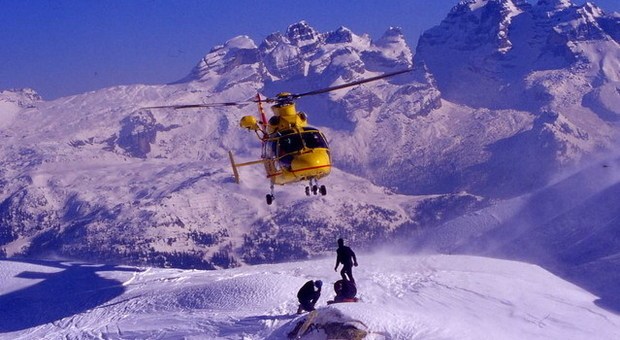 The Times reports that seasoned French ski professional and father of one, Nicolas Gaide, has been killed in a fall while attempting to ski Mont Miravidi on the Italian-French border. Gaide, 43, was participating in a safety training exercise with other heli-ski guides on a 3,000m (9,842′) helicopter-accessed slope on Mount Miravidi when the unthinkable happened.
Gaide and other guides landed via helicopter on top of the peak on the Italian side of the border, but as the helicopter was departing Gaide is believed to have gotten caught in its cargo netting. Gaide was then dragged up in the air with the helicopter only to fall some 180m (600′) to his death on cliffs below. It's believed that Gaide when back to retrieve a forgotten bag from the helicopter's netting when the helicopter began to take off and he was stuck in its netting. The helicopter pilot couldn't hear the yells of Gaide nor his team members and took off into the sky where Gaide sadly lost his grip and fell onto jagged rocks several hundred feet below.
His body was later retrieved from a snow gully on the west face of Mont Miravidi, according to French Police who told a reporter with The Times. A helicopter was later dispatched to retrieve his body.
Gaide left behind a wife and young child, as this is truly a saddening loss within the European ski community. He was an expert ski instructor and backcountry guide, having been guiding for over 25 years in the Alps. He was known for his positive attitude and smile along with his absolute expertise in the realm of backcountry skiing. May he rest in powder.