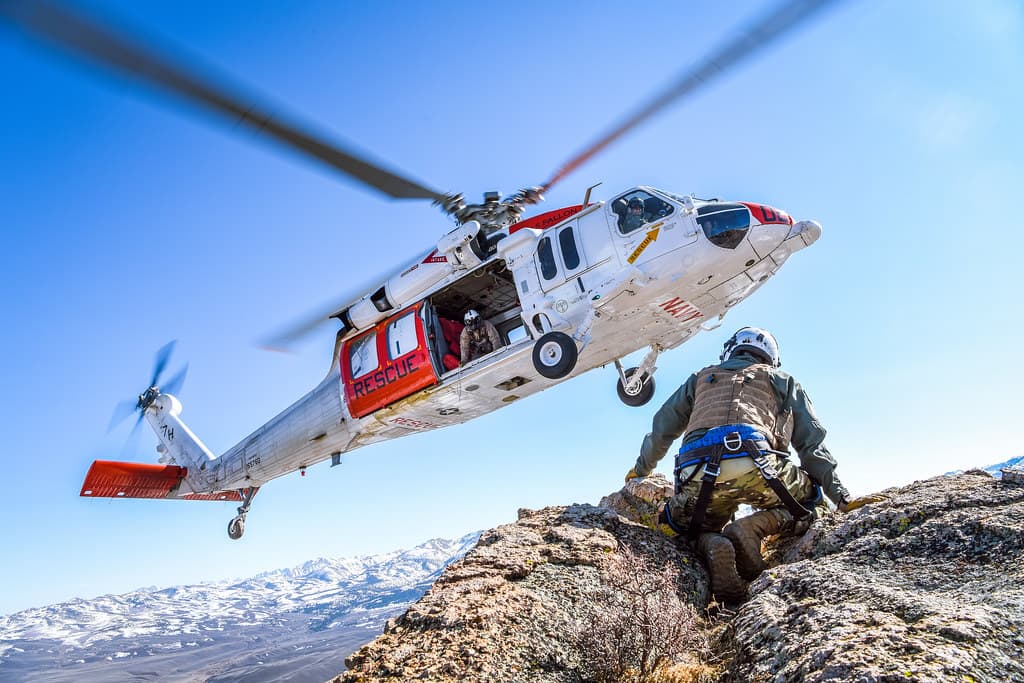 A helicopter crew looking for a missing hiker in the White Mountains of California had to spend a night in the wilderness after their helicopter crashed near Boundary Peak, Nevada's highest peak at 13,147-feet.
The four-man crew was searching for a hiker missing in the Inyo National Forest, CA on Friday when they crashed at 11,700-feet in "very rugged terrain" on a ridge near the California-Nevada border.
The uninjured crew was rescued the following morning. The missing hiker was also found alive and well over the weekend.
The Navy is investigating the cause of the crash.
Boundary Peak is a mountain in Esmeralda County, Nevada, United States. With a peak elevation of 13,147 feet (4,007 m), it is the highest natural point in the state of Nevada.