AccuWeather recently released its US Ski Season Forecast and it's hinting towards a mixed bag of ski conditions in the west and a strong end to the season in the east. Things are looking up for California, as moisture over the Pacific is expected to deliver increased storminess and mountain snow. As always, things can change, but this forecast has got us excited for ski season.
"A deep connection to moisture over the Pacific is expected to bring increased storminess   and mountain snow from Central California to southern parts of Oregon this winter,"   stated AccuWeather Meteorologist Max Vido.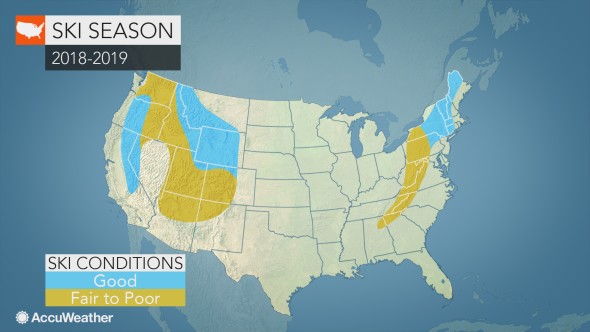 Where It Might Be Good?
California
Connecticut
Maine
Massachusetts
Montana
New Hampshire
New York
Vermont
Wyoming
Where It Might Be Bad?
Arizona
Colorado
New Mexico
Utah
Washington
Where It's A Toss Up?