My final visit to a Pennsylvania mountain this season was a unique one that took me to the roots of the ski industry's beginnings with a trip to an independently-owned resort. Ski Big Bear at Masthope Mountain is located in Poconos and is about 2 hours away from NYC. The Masthope Mountain Community independently owns the mountain, which has approximately 1,500 homes on or surrounding the mountain and is open to the public. The Recreation Management Corporation is the group that runs the mountain operations, while the Masthope Mountain Community operates the food and beverage operations. Ski Big Bear prides itself on being a family-oriented destination spot that focuses on making each person's visit to the mountain special.
Quick Facts and History:
First Opened in 1976

Elevation: 1,250 Feet
Vertical Drop: 650 Feet
18 Trails
6 Beginner Trails
5 Intermediate Trails
6 Advanced Trails
1 Expert Trail
1 Terrain Park
Longest Trail: 1.5 Miles
7 Lifts, including three magic carpet lifts
Some key characteristics that separate Ski Big Bear from other resorts are their owners, staff, and employees, who bring longevity, continuity, experience, and a hands-on mentality to the mountain. In an era in which larger conglomerates are taking over many independently owned ski resorts, Ski Big Bear has been able to stay a privately owned resort. The General Manager of the mountain, Ladora "Lori" Phillips, told me a great story of perseverance and triumph when the owners, staff, and employees all worked together at a time when the mountain suffered a considerable loss.
It was 2005, on Easter Morning when the original lodge at Ski Big Bear burnt to the ground. What could have devastated any ski resort and an independently operated resort turned into a "Christmas Miracle." Less than nine months later that same year, the new lodge had been completed on December 26th and was open to the public! Lori Phillips credits the owners, staff, employees, and other parties for helping quickly complete the new lodge. "They helped tile, hang siding, anything to assist the construction crew to get the new lodge done," said Phillips. That mentality of a team-oriented staff at Ski Big Bear resonates throughout the mountain as "members of the staff wear all different types of hats and do multiple jobs at Ski Big Bear," said Phillips.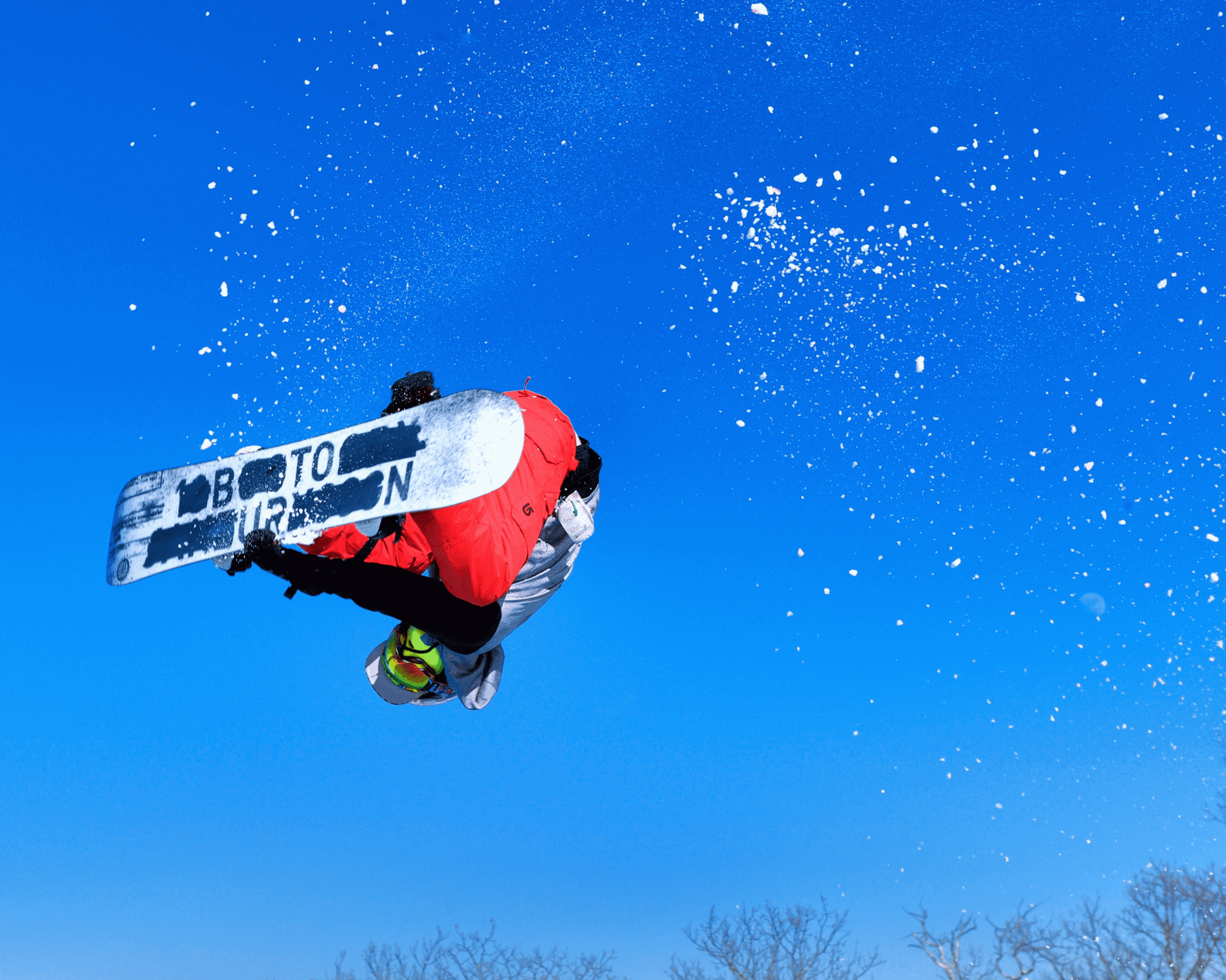 Photo Credit: Ski Big Bear
Ski Big Bear focuses on the Masthope Mountain Community and its residents, families, and youth that visit the mountain throughout the season. Most people who visit Ski Big Bear are from New York or New Jersey and own proprieties on or around the mountain. Ski Big Bear is an excellent place for families with their children looking to get into skiing or riding. They focus on being a family-oriented mountain and teaching first-timers or beginners how to learn or become better skiers or riders. One surprising statistic was that Ski Big Bear does about twice as many private lessons as group lessons, which goes against the industry norm.
My first run down the mountain was on an intermediate slope called Upper Jamboree, and the ski conditions that day were gorgeous. The sun was shining, the temps were in the mid-'30s, the mountain staff had freshly groomed the slopes, and the snow was perfect for hitting some nice turns and carving. Upper Jamboree was nice because as you descended the mountain, it gave you multiple opportunities to branch off and hit other slopes from beginner to expert levels.
My favorite run of the day was an expert run called "Thundercloud," which was on the Eastern side of the mountain and ran directly under the twin Thundercloud lifts. It was a relatively long run for a black diamond and started as a series of headwalls, allowing me to work on my carving and drops into a series of wide turns at the bottom of the mountain.
My visit to Ski Big Bear at Masthope Mountain was delightful, and the staff and employees were very friendly and knowledgeable. The mountain and the snow conditions were incredible, considering the lack of snow Mother Nature has given the Poconos this season, and the crew there did a fantastic job! In a ski world where independently and privately owned ski resorts are shrinking rapidly, I would recommend Ski Big Bear at Masthope Mountain and supporting all the "mom and pop" ski resorts out there.
For more information on Ski Big Bear at Masthope Mountain, visit its website: https://www.ski-bigbear.com.