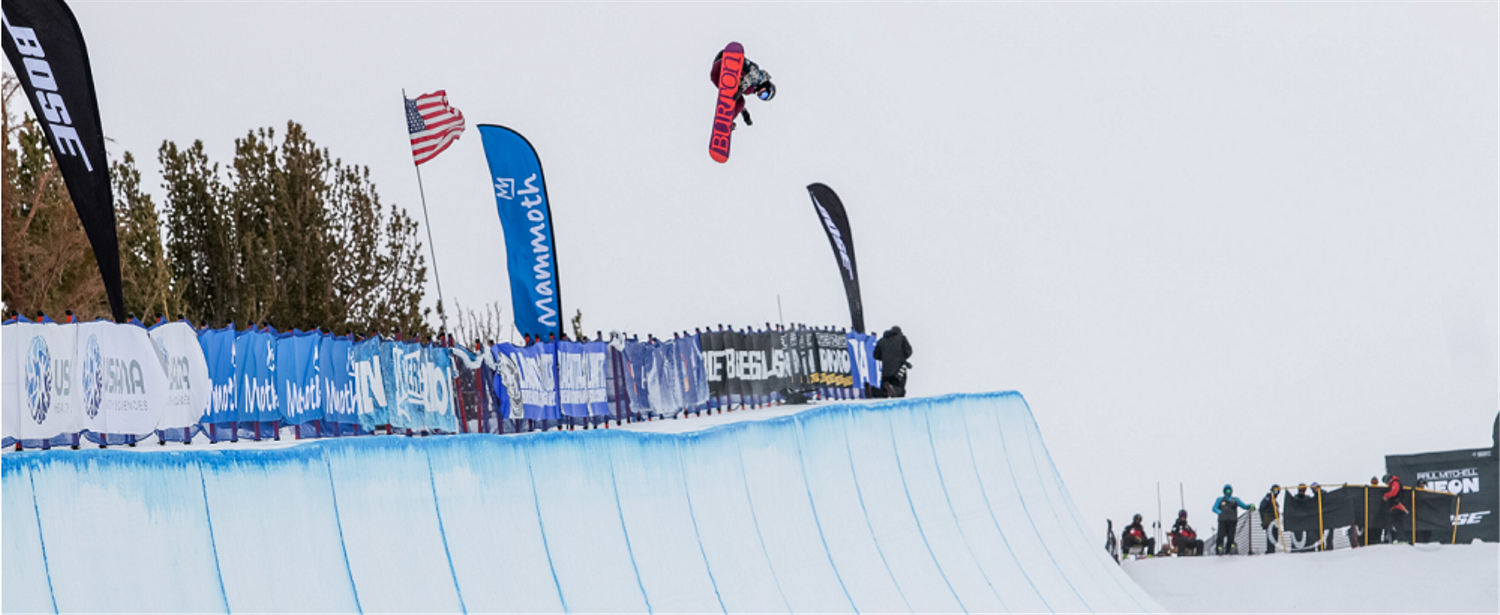 Brought to you by Mammoth Mountain
For many winter Olympic hopefuls, the clock is ticking. With the 2022 Beijing Winter Olympics just under three months away, the pressure is on to make the cut for a chance at Olympic glory. This January 6-9, the U.S.' most elite skiers and riders will descend upon Mammoth Mountain's famed Unbound Terrain Park for halfpipe and slopestyle events at the Toyota U.S. Grand Prix. The stakes are high and it's boom or bust. This is the final qualifying event to make the prestiged U.S. ski and snowboard Olympic team. Mammoth will have the difficult task of naming this year's team at the 2022 Grand Prix event. 
"It is an honor to host another U.S. Olympic qualifying event here in Mammoth and we are extremely proud of all of the athletes on their road to Beijing," a spokesperson from Mammoth Mountain said.  "Mammoth has hosted over 10 U.S. Grand Prix events and have been fortunate enough to name our Olympic team here three times, including 1998, the first year halfpipe snowboarding was an official Olympic event. The excitement and pride in watching Olympic dreams become a reality is something we look forward to every four years. From elite competition to annual team training, we value our partnership with U.S. Ski & Snowboard and look forward to executing another world-class event together."
Multiple monumental moments by Mammoth athletes have occurred at Mammoth's park and pipes. All things considered, it's no coincidence that Mammoth Mountain was selected as the final stop on the Grand Prix.  For one thing, Mammoth Mountain has been the official training ground for the U.S. snowboard team since 2001. And it makes sense—Mammoth's Unbound Main Terrain Park is a pro rider's paradise. With massive exceptionally sculpted kickers, technical and artfully designed rails, and the awe-inspiring 22-foot halfpipe, it's easy to understand why this is a place where pros launch their careers and legends are born. U.S. Snowboard Pro team athlete Maddie Mastro, for instance, put the double crippler to her feet for the first time at a spring training camp at Mammoth's Unbound Terrain Park in 2018. And Chloe Kim, who is the only woman to ever land back-to-back 1080's in the halfpipe, revealed she learned a 1260 in the park at Mammoth. The Unbound Terrain Park (as its name suggests) undoubtedly inspires ground-breaking progression in the disciplines of slopestyle and halfpipe. To witness the insanity that unfolds at the event, check out some Grand Prix past highlight reels.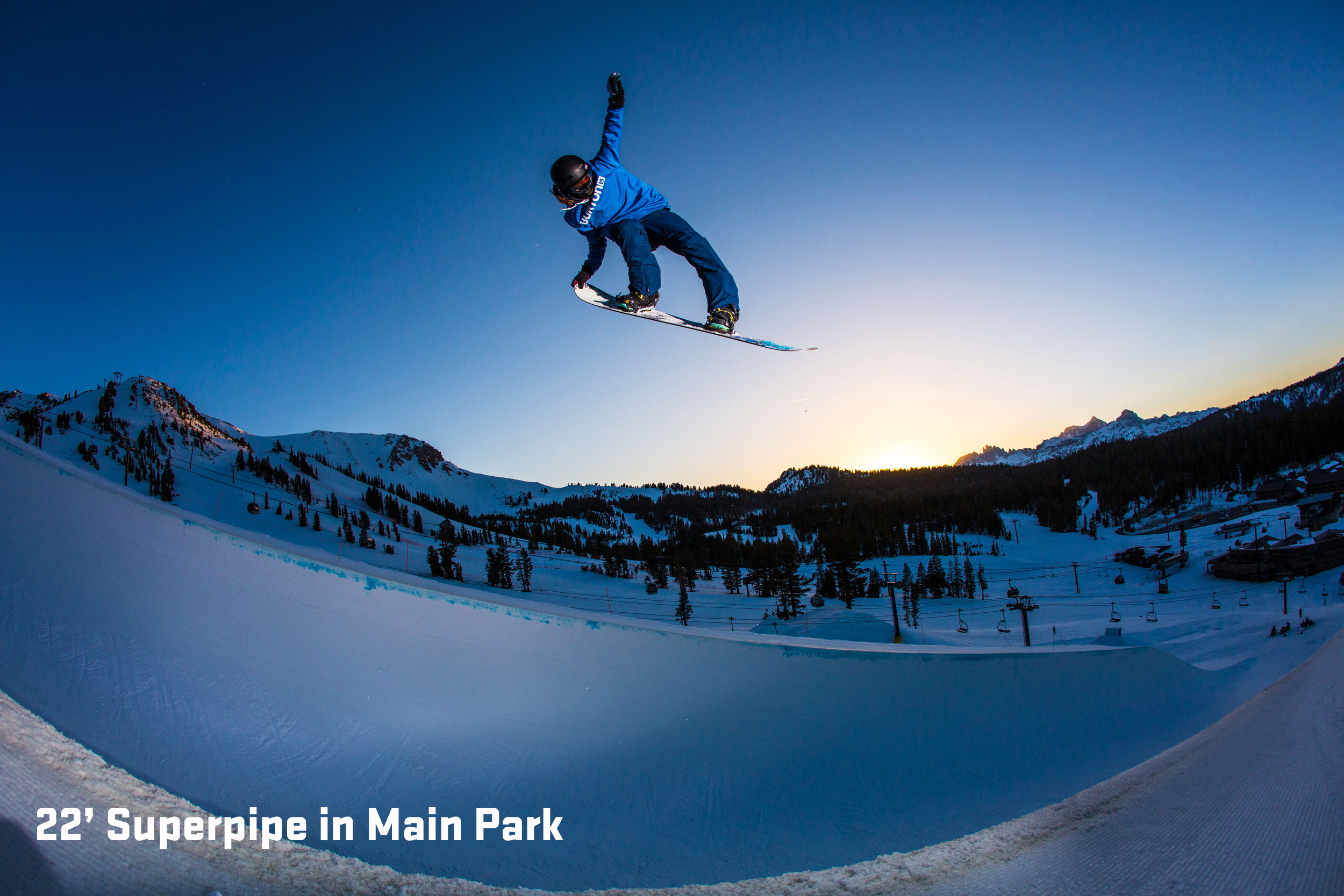 Among the extraordinary athletes that will be competing at this event, there are many in attendance who call Mammoth Mountain home. The likes of Maddie Mastro, Judd Henkes, Brock Crouch, Dusty Henricksen, and Olympic Gold Medalist, Chloe Kim are all Mammoth locals looking for their shot to showcase their hard work and talent on the world stage. 
Meet Mammoth's Athletes: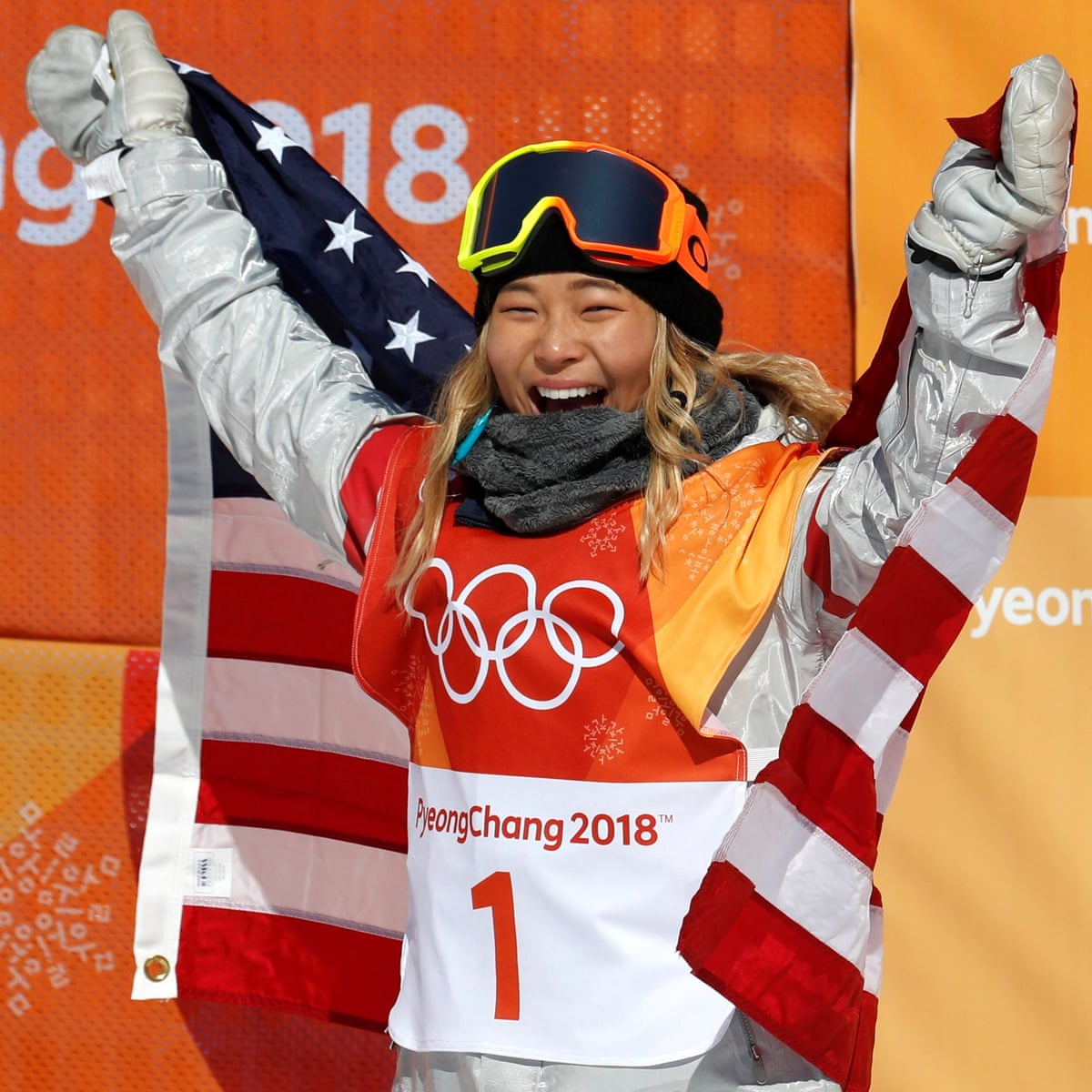 Chloe Kim: In 2015, at the ripe age of 14, Chloe became the youngest winner of X Games gold in the superpipe. Even though she had the skills and the points to do so, she was too young to compete in the 2014 Olympic games, so she instead competed in 2016 at the Winter Youth Olympic Games where she won both halfpipe and slopestyle gold. 2018 was no different, where Kim also took gold in the halfpipe. She was the first athlete ever to win all four major snowboarding titles in the Olympics, Worlds, Youth Olympics, and X Games. She was also nominated for the 2016 ESPYS award for Best Breakthrough Athlete. When she isn't snowboarding she's shopping, hiking, skateboarding, and playing guitar. 
Maddie Mastro: Maddie was the first woman to ever land the "double crippler" both in and out of halfpipe competition. She made the Olympic team in 2018 at age 17. A proud member of the Mammoth Snowboard Team, Maddie spends much of her winters training in the Unbound Terrain Parks. Maddie has an incredibly technical style, especially when she is flying through the air, and can be seen boosting out of the halfpipe in Main Park often.
Judd Henkes: Judds' breakout moment in snowboarding came when he was just 14 and he finished fifth in the halfpipe final at the Burton U.S. Open. Often found lapping Main Park with Brock and Dusty, he is a force to be reckoned with and returns home to Mammoth to compete in the Grand Prix this year and represent Mammoth alongside his fellow teammates.
Brock Crouch: Brock has called Mammoth Mountain home for as long as he could remember. Growing up in Carlsbad, his parents were often bringing him to Mammoth to snowboard until he decided he wanted to pursue his career in snowboarding, where he decided to spend much of his winters in Mammoth moving forward. In 2018, Crouch took third at the Grand Prix in slopestyle when later that year he was swallowed in an avalanche. He focused his next two years on a complete recovery from his injuries and he is now ready to take on the Grand Prix once again.
Dusty Henricksen: In 2020, Dusty stomped the first-ever quad cork at the Burton U.S. Open, just a few weeks after claiming his first World Cup win on his home turf right here in Mammoth. He also took gold in the 2020 Youth Olympic Games in slopestyle and continues to blaze through every competition he enters. 
The incredible athlete lineup, the progressive Unbound Terrain Park, and the make-or-break Olympic pressure of the event make this one for the books. This will undoubtedly be a Grand Prix to remember. Spectators are welcome at the event and it will take place at Main Lodge with contests in the Main Park below the chair line of Unbound Express (Chair 6). Don't miss the action! Check out the events schedule here.