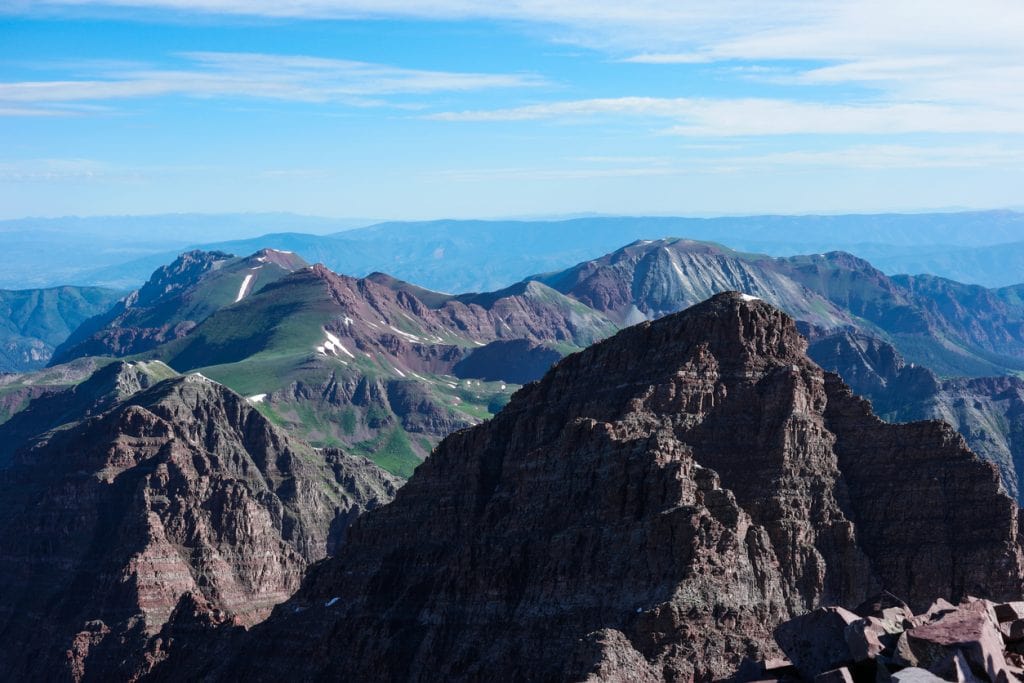 Mountain Rescue crews worked yesterday to retrieve the body of a 61-year-old man who died Wednesday after falling 200-feet on a steep section on 14,163-foot Maroon Peak. The man, who was not from the Aspen area, was helicoptered out of the backcountry late Thursday afternoon and becomes the first death of the summer climbing season.
Pitkin County emergency dispatchers were first alerted at 7:05 pm Wednesday to the situation by an "S.O.S. activation of a hand-held beacon at approximately 12,600 feet on the standard (climbing) route of Maroon Peak," according to a Sheriff's Office news release.
The man had been hiking in a group with three other men. Three of the four, including the victim, made the climb to the summit while another stayed behind. The man who stayed behind was in contact with the climbing party via walkie-talkie and the fall occurred at 12,600-feet as the group were descending and before the full group reunited.
The man who did not climb to the summit hiked out of the area Wednesday evening to report the incident to authorities while the other two men remained with the deceased and hiked out of the area early Thursday morning. The "two surviving members of the climbing party had attempted to resuscitate the fallen climber but were unsuccessful in their efforts.
Five Mountain Rescue Aspen volunteers entered the field about 9 pm, following the standard Maroon Peak route, and encountered the two survivors two hours later on the trail, according to the news release. Three more MRA climbers left the parking lot about 6 am Thursday and located the body four hours later. They placed the man's body in a body bag and were able to slide it to the valley floor at 11,307 feet, where a helicopter from the state's Fire Prevention and Control department secured it about 3:40 p.m. with a "long-line" and flew it to the parking lot, according to the release. From there, the man's body was taken to Aspen Valley Hospital.
The climbing death is the first of the season for the Aspen area.