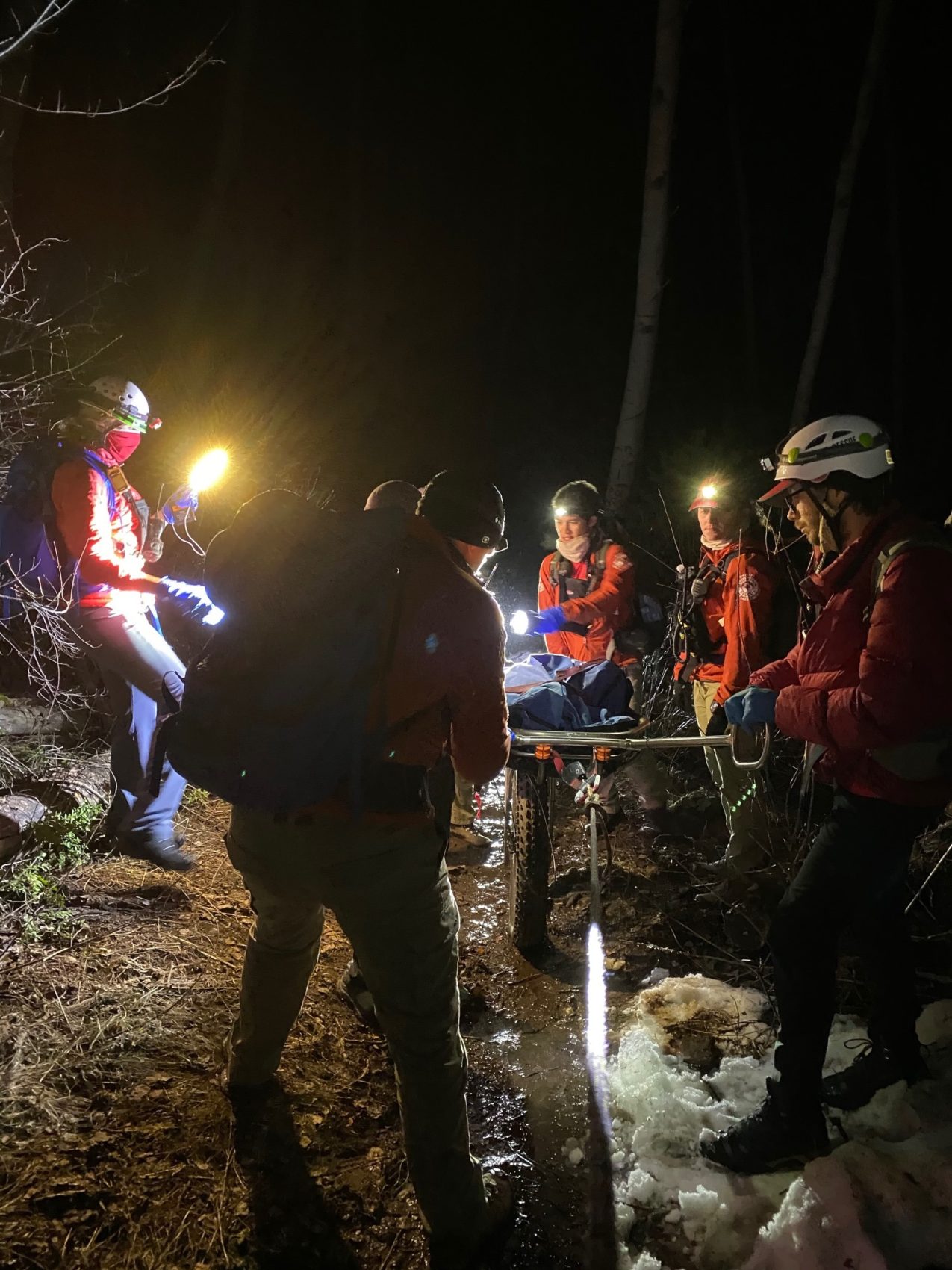 A hiker stumbled upon tragedy today in Lambs Canyon just outside of Salt Lake City, Utah. The hiker was following a trail when he ran upon a deceased male and called authorities. Local police suspect that the man had traveled to Lambs Canyon, a popular outdoor recreation area in the Wasatch Mountains, to end his life.
Salt Lake County Search and Rescue who arrived at the heavy scene later wrote in a written statement:
Rescue: # 10 Recovery, Lambs Canyon
Callout Time: 8:41 PM 04/28/2020
Duration: 90 Minutes

SLCOSAR was called out to just after 8:30 PM to do a recovery mission in Lambs Canyon. A hiker in the canyon had come across a deceased male near one of the trails and called 911.

If you or someone you know is struggling with thoughts of suicide please reach out to someone.

You're not alone; many people have suicidal thoughts at some point. Feeling suicidal is not a character defect, and it doesn't mean that you are crazy, or weak, or flawed. It only means that you have more pain than you can cope with right now. This pain seems overwhelming and permanent at the moment. But with time and support, you can overcome your problems and the pain and suicidal feelings will pass.
The National Suicide Prevention Lifeline is a national network of local crisis centers that provides free and confidential emotional support to people in suicidal crisis or emotional distress 24 hours a day, 7 days a week. 1-800-273-8255.
Rescue teams abided by social distancing protocol and arrived at the scene with gloves and masks.
Today's event marks the tenth time Search and Rescue teams have been dispatched in Salt Lake County since the start of 2020. 
Suicide is horrible, especially to those close to the victim whom it directly affects. If you are having depressive/suicidal thoughts, please talk to somebody and get help. There is no shame about it and suicide doesn't just stop things from getting worse — it eliminates the possibility of them ever getting better.
Also, as the weather gets nicer and more people begin recreating outdoors more rescues may be required, so please recreate responsibly.