UPDATE: 10/12/2018 – 0230 PST – A social media post has confirmed that SAR teams have resumed their mission to find missing hiker Ryan Albert. We are hoping for a positive outcome and will keep you updated.
---
UPDATE: 10/11/2018 – 0600 PST The Rocky Mountain National Park Search and Rescue team have suspended search operations today for a missing hiker Ryan Albert, 30 on Longs Peak due to hazardous weather conditions, reports the Sky-Hi News. No sign of him has been found.
On Tuesday, search teams battled extreme weather conditions, avalanche hazards and decreased visibility, which caused slow-moving travel with slips along the way. Officials expect seven inches of snow in the area today and decided, for the safety of the search teams, that operations would not take place on Wednesday.
The projected weather for Thursday shows an improvement in weather conditions, which would allow teams to get back to the search.
---
Search and rescue crews are looking for a hiker missing at Rocky Mountain National Park, Colorado who was reported overdue Friday afternoon. The search continued Sunday amid mounting ice, snow and freezing temperatures.
 A family member contacted Denver police Friday when Ryan Albert, 30, of Marlton, New Jersey, didn't return when expected from attempting to hike 14er Longs Peak on Thursday. Albert's planned route wasn't immediately known to search crews, but information received Saturday revealed that Albert intended to climb Longs Peak via the Keyhole route, which is one of the more popular routes to the peak, according to the Coloradoan.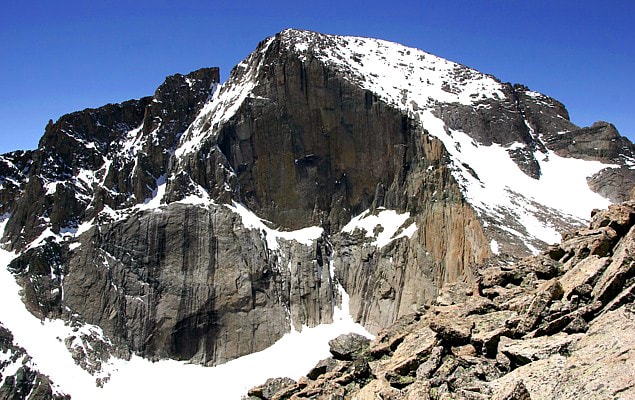 Rocky Mountain National Park Search and Rescue crews assisted by Rocky Mountain Rescue Group and Larimer County Search and Rescue continued to search low elevation and technical terrain Sunday, including the Boulder Field, the Keyhole Route, The Loft, Chasm Cirque, North Longs Peak and Boulder Brook. Search teams have faced extreme weather conditions, including ice and deep snow, according to a park news release. Sunday's forecast called for ice fog, snow, thunderstorms and 20-30 degree temperatures around Longs Peak.
After police contacted Rocky Mountain National Park ranger Friday, they found Albert's rental car in the Longs Peak trailhead parking lot.  Albert was last seen leaving Denver early Thursday morning wearing dark clothes and a backpack.
Rangers are asking anyone who has been in the Longs Peak area since Thursday or may have communicated with Albert about his planned route to call 970-586-1204.