A popular Canadian ski resort will not be opening this winter due to the extreme drought that has left them without enough water to make the snow required for skiers and snowboarders to hit the slopes. Holiday Mountain Resort staff normally use water from the Pembina River to make snow, but this year the river is much lower than it was last year.
The unprecedented drought conditions across Southern Manitoba have significantly impacted the Resort's snowmaking water source. Without the ability to make snow, the Resort cannot open.

Unfortunately Holiday Mountain is suspending operations for the upcoming winter.

– Resort Statement
The resort added that they anticipate being able to reopen in December 2022.
"Thanks to all of our loyal customers and staff for more than six decades of support. Hope to see you all in December 2022."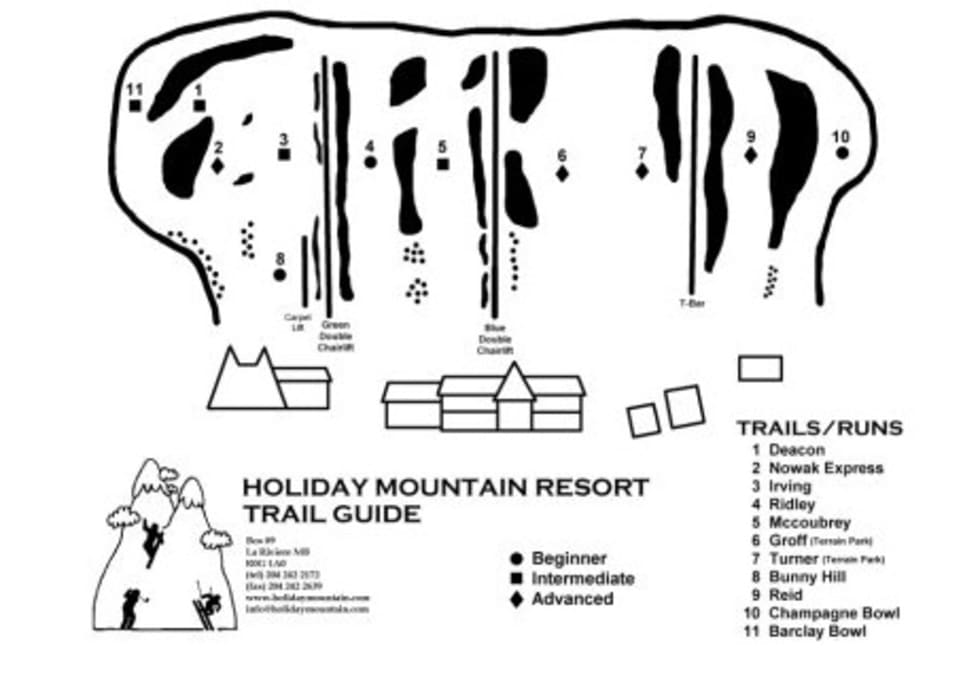 When questionned on Facebook why they had made the decision in early August before waiting to see what the rest of the year brings, the resort replied that "it takes months of maintenance and preparation to get ready for Ski season. Hundreds of thousands of dollars in lift work, testing and inspections. Normally we sell passes in August and with the situation as it is, it would incredibly irresponsible to sell membership when we cannot guarantee a product."
Holiday Mountain Resort has been Manitoba's number one destination for skiing & snowboarding since December 1959. It is located two hours from Winnipeg and Brandon, 30 minutes west of Morden and this is the first time in its history that it has canceled an entire season.