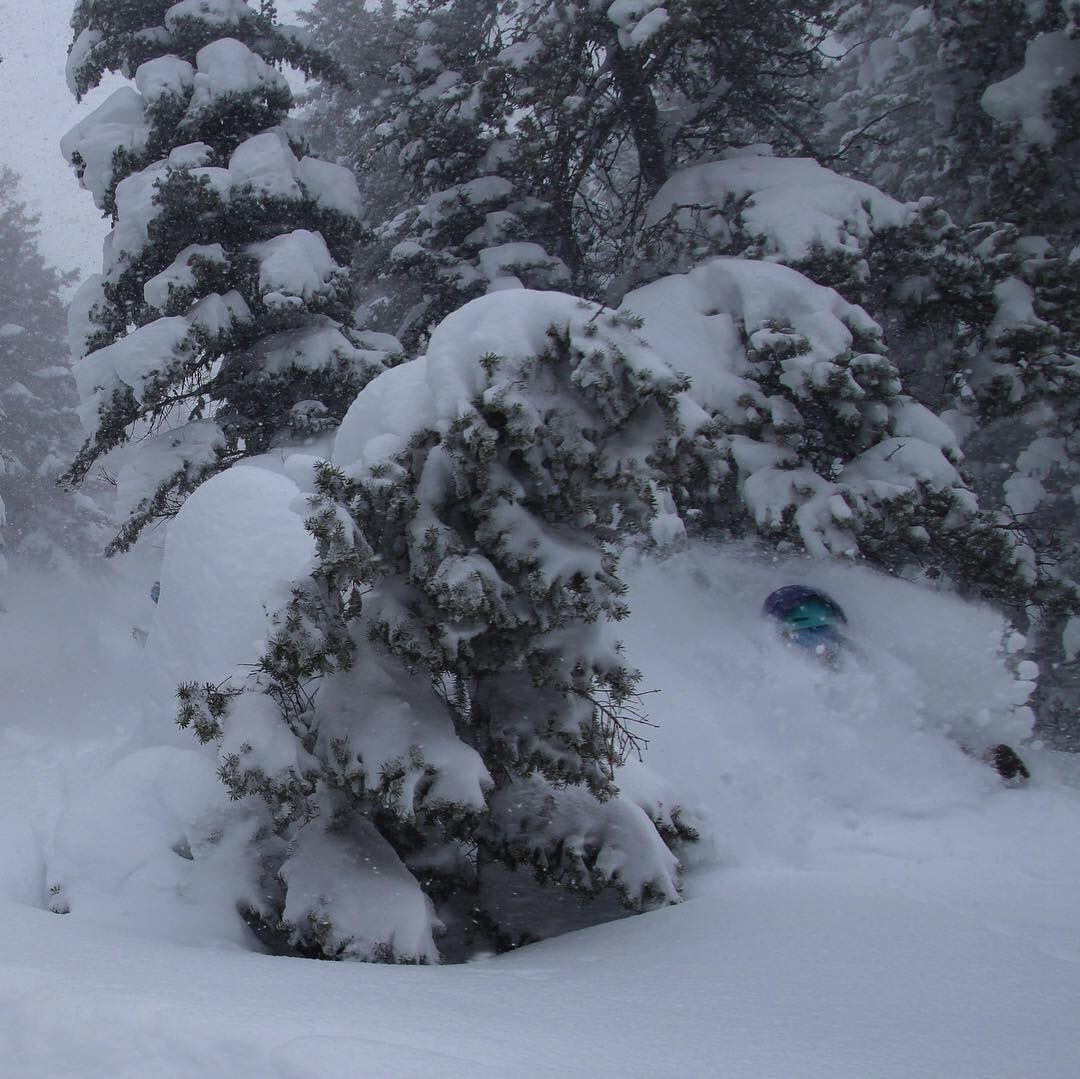 While central Idaho may not be a ski mecca, Brundage Mountain Resort is truly a hidden gem in the middle of Idaho. With almost no snowmaking, Brundage relies on natural snowfall to blanket the mountain every winter. Fortunately, the mountain's average snowfall is 320″ a year and is known for having "The Best Snow in Idaho". No, that is not just a marketing statement to attract more people, due to a combination of factors, Brundage Mountain routinely has better quality snow than the rest of the state. Little wind, mostly treed, light snow, and low traffic combine for a surreal ski experience on a good day and a mind-blowing experience on a great day.
With 1,920 acres of inbounds skiing and another 420 acres of lift-accessed backcountry terrain to the North, Brundage has a large variety of terrain to choose from. On the northern end of the mountain is Hidden Valley which offers steep chutes that will make you pucker, or if you are feeling adventurous, 10-60 foot cliffs to huck yourself off of. Overall, Brundage Mountain is not a particularly challenging mountain, but the playfulness of the terrain and the quality of the snow easily make up for the lack of pucker factor.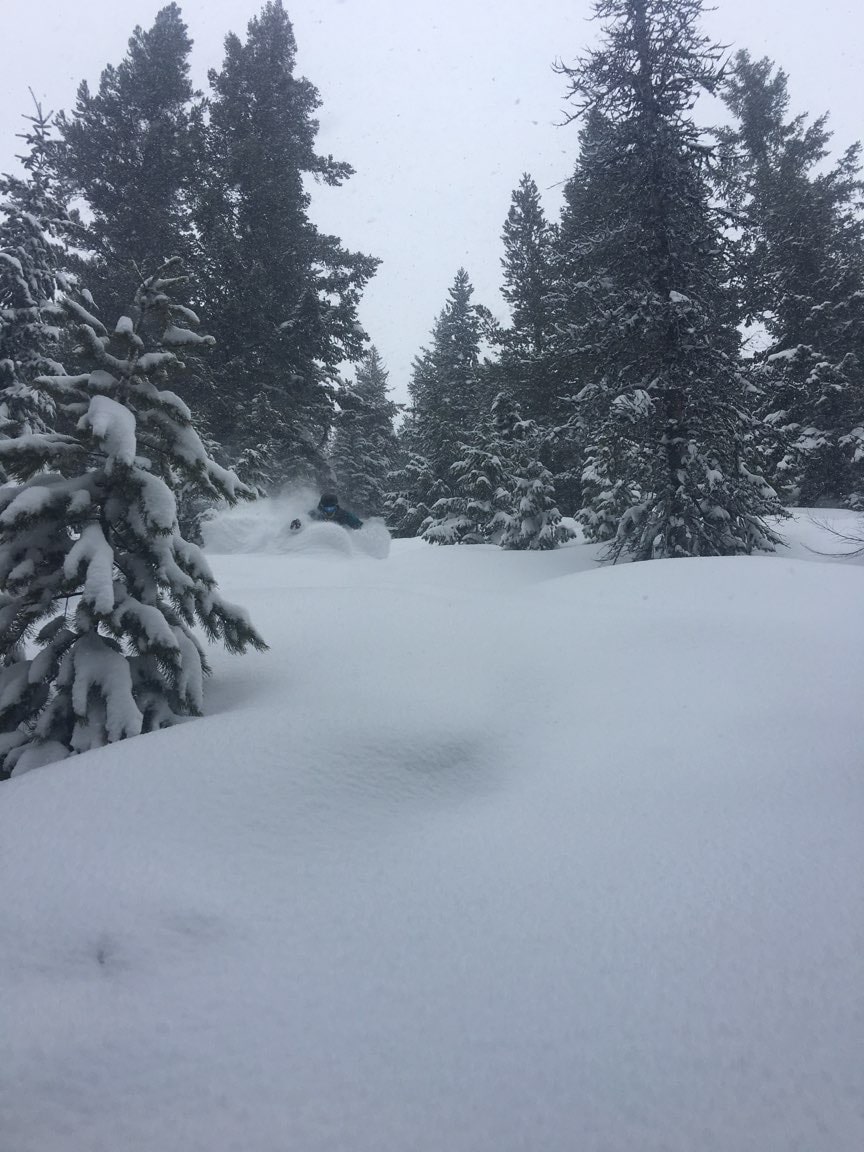 The best quality of Brundage is the lack of people on a day-to-day basis. Outside the busiest weekends of the year, there are never lift lines longer than a minute or two. Locals will be quick to remind you that they never used to have to wait to hop on a lift, which, if you regularly ski at a bigger mountain, may sound like a joke. It is refreshing to go to Brundage every day and know that you don't have to fight people for first tracks, and there is no need to be on the very first chair of the day. There tends to be a morning crowd and an afternoon crowd, which is great because the trails never feel too busy. In fact, there are days where you might never see another person while you are skiing — a surreal experience to say the least.
In addition to the mind-blowing snow inbounds, there are an additional 18,000 acres of catski terrain just north of the ski area. As one of the largest catski operations in North America, there is a plethora of terrain to choose from. The terrain is spread over three mountains and includes wide-open snowfields, tight trees, and fun steeps. Catskiing at Brundage will always leave you with a huge grin on your face because it is truly that fun.
Every day at Brundage is a great day whether it is a 5″ powder day or an 18″ powder day. Although some days can feel like you are skiing inside a marshmallow, on the clear days the views of the Seven Devils, Blue Mountains, and the Wallowas are stunning. In the time I have skied at Brundage I have never had a bad day, and the snow is (almost) always amazing. If you are going to check out Brundage, come for the snow, stay for the parking lot apré and enjoy your own private Idaho.
Resort Stats 
Location
McCall, Idaho, USA
Nearest major city
Boise, Idaho
Vertical
1,921 ft (585 m)
Top elevation
7,803 ft (2378 m)
Base elevation
5,882 ft (1793 m)
Skiable area
1920 acres
Runs
51 total
20% beginner
50% intermediate
30% advanced
Longest run
"Temptation" 2+ miles
Lift system
6 total (1 high-speed quad chair, 4 triple chairs, 1 conveyor lift
Terrain parks
2
Website
brundage.com