Hold the phone… skiing?  In California? Yes! I know what you're thinking, California only caters to "surfer dudes" and Hollywood enthusiasts. However; contrary to popular belief, California is home to the phenomenal ski resort Mammoth Mountain. It nests in the Sierra Nevada Mountain range in Eastern California and sits atop the town of Mammoth Lakes. It boasts some of the best skiing in the country due to its ideal location for weather patterns. Mammoth means no more hoping, praying, and wishing for the snow to last until Spring Break since the ski season typically wraps up well into June.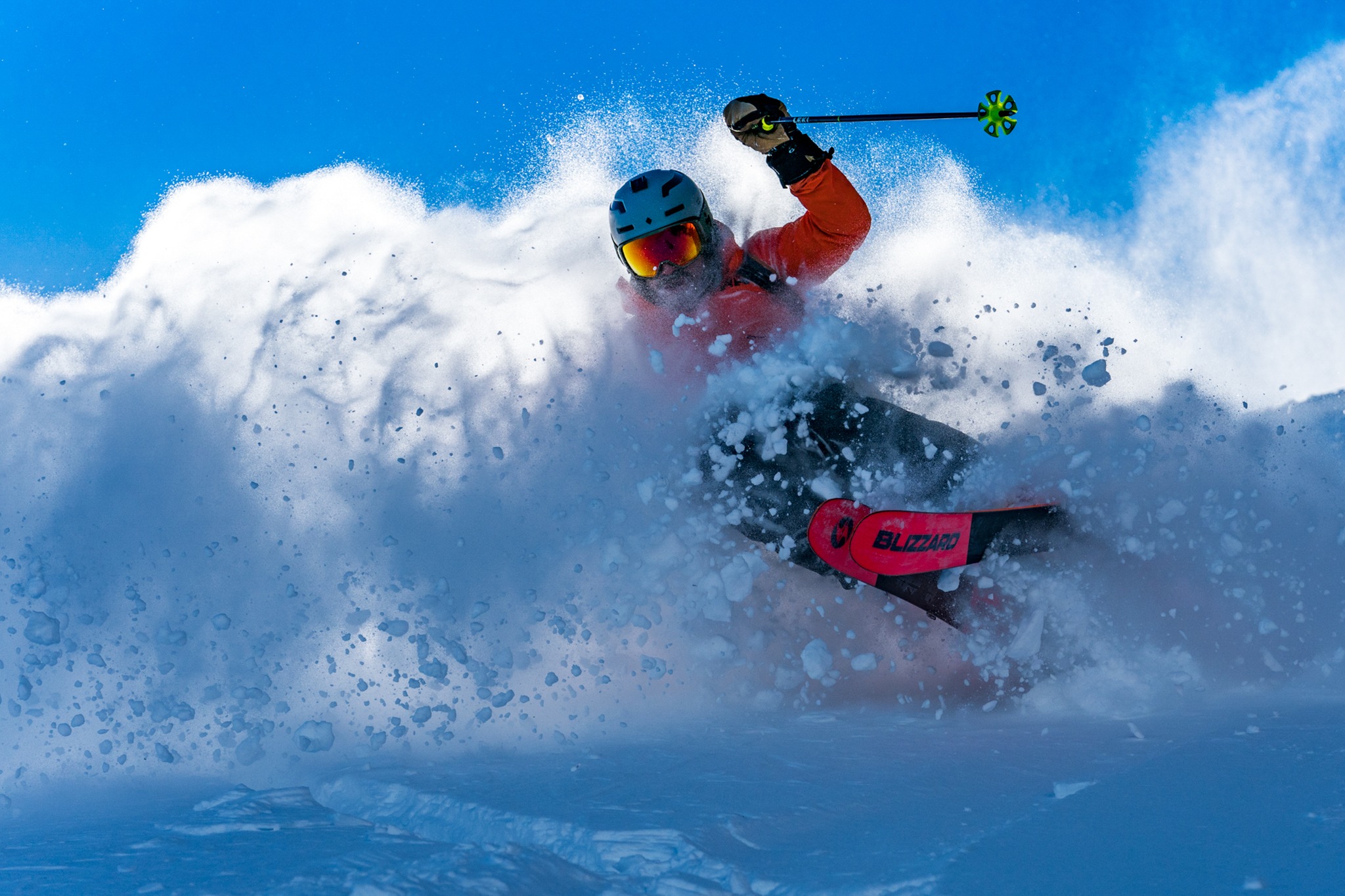 Don't take my word for it, check out the numbers. The scenic gondola ride travels to the summit that rests atop an incredible 11,053 feet with a vertical rise of 2,153 feet. Mammoth brags of 25 lifts that service 175 named trails, catering to all levels of skiers. Whether you are a "park rat," beginner, or expert skier, you will find what you are looking for on Mammoth Mountain with their 10 terrain parks, 15% Easiest/Easy, 28% Slightly Difficult/ Difficult, 37% Very/Extremely Difficult trails. All of these are pummeled with an average of 400 inches of snowfall per year, lending to a typical season from November through June.
Mammoth has hosted the US Grand Prix 10 times and has been the home of several Olympic trials. The resort is run smoothly by Alterra, acquired in 2017, and featured on all IKON pass levels. You can reach the mountain by taking a scenic drive on HWY 395. Or you can arrive in style and fly into the Mammoth Yosemite Airport (MMH) or the Eastern Sierra Airport (BIH).
Not impressed? Not to worry, Mammoth Lakes has a rich and uniquely Californian history for all the history buffs out there. The Eastern Sierras, previously untouched terrain, became a hub for gold and silver miners as they flocked in with hopes of striking it rich. In 1878 the Mammoth Mining Company was organized, thus, opening the Eastern Sierras to the booming Gold Rush. Unfortunately, the many weary travelers failed to find gold which led to the shutdown of the mining company in only two short years. In came a different type of pioneer: outdoor enthusiasts and hunters, who established the Village of Old Mammoth. It remained a hidden gem until the construction of the modern highway in 1937, leading to the blossom of the Town of Mammoth Lakes in 1984.
There lay a tight-knit community of ski pioneers, one of which was Dave McCoy. McCoy used his wit and mountain knowledge to run a small ski area with a portable rope tow for many years. After the Second World War, his initiative combined with the lack of people bidding on the land awarded him a permit for the land to start expansion. Nowadays, tourists can enjoy the year-round sportsman destination, relax and explore the culture-rich town, or kick back at one of the many pubs, sports bars, or lounges.