Mount Baldy Ski Lifts in Southern California is getting hammered right now. With the Ski Area closed today (December 26th), they are set to open with all time conditions tomorrow, the 27th. Baldy received 15+ inches on the 23rd allowing the opening of new terrain that day and on Christmas Eve. Christmas certainly came early for this Southern Californian ski area. However the big show did not happen until late on Christmas night when a powerful band of snowfall dropped over three feet.
Snow fell all the way down to 2500 feet, or "snow at the dam," as the local expression goes. Enough snow fell to down power lines and make for impassable road conditions. The resort remained closed today as a result. While the snow continues to pile up all are excited for whats in store tomorrow.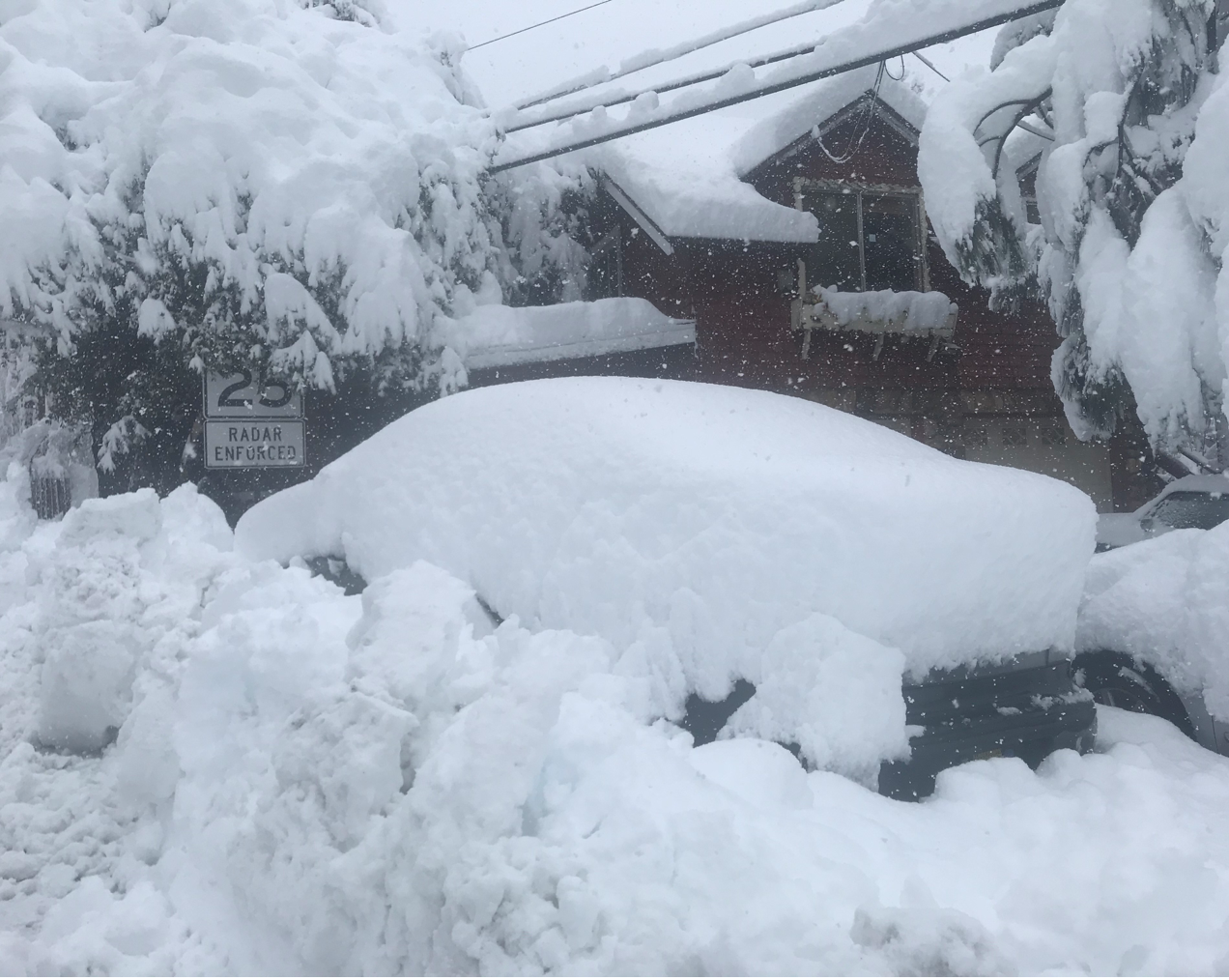 Resort staff did much of the heavy lifting today in hopes of an on time opening tomorrow. That being said, resort officials are expecting a HIGH AVALANCHE DANGER WARNING to remain in effect through the weekend. Ski Patrol will certainly have their hands full getting the mountain safe for what will surely be a long line of powder crazed guests.
Mount Baldy offers over 4000 acres of nicely pitched glade skiing accessed by 4 two-person fixed grip chairs. The resort started spinning chairs in 1952 and the original chair lift poles still support the updated lifts. The resort has an awesome hometown feel that provides a true escape from the nearby LA area. The ski area also offers scenic rides up to the Notch, the ski area's main lodge located atop chair 1. Tubing is also available.
The resort has hopes of expanding into the Stockton Flats zone that drops away from chair four. The Forest Service has already approved the expansion but financial issues have held back the project. Stockton Flats' maze of gullies and chutes have long been a trap for line dropping poachers without the needed local knowledge of the area. The Stockton Flats zone is steep cliff banded terrain that offers 3000 feet of relief to the valley floor below. Hopefully the resort is able to open this terrain to the public and really bring some steeps to the table. For now, the area makes for great skiing for the knowledgeable ski mountaineer.