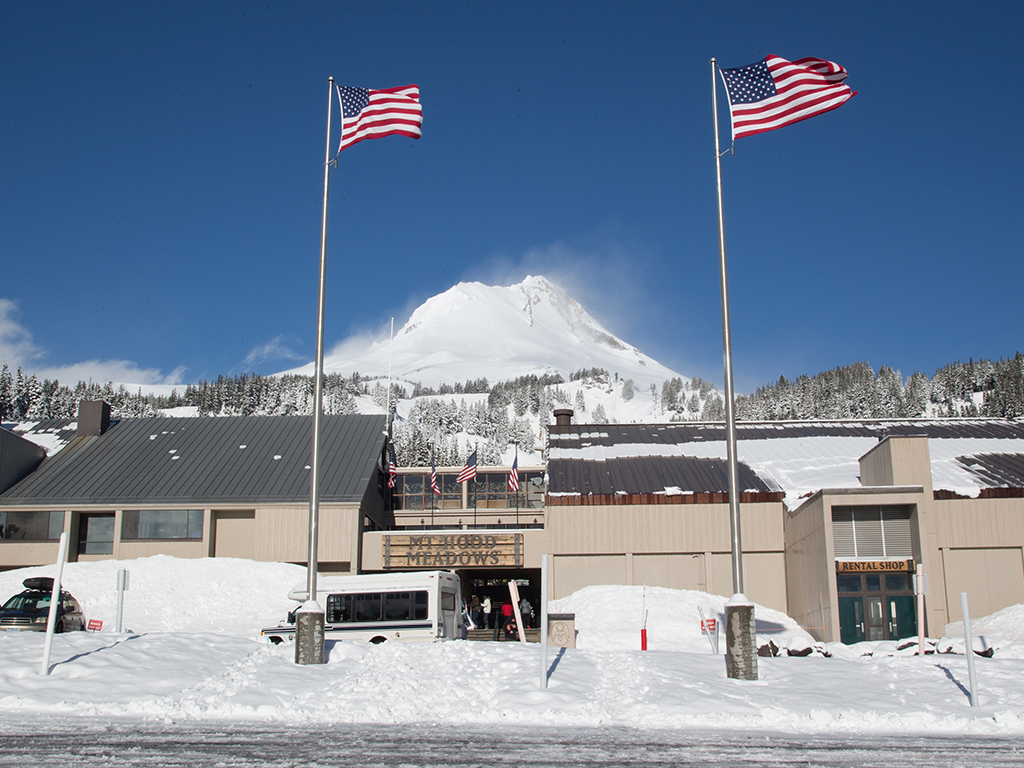 One of the most iconic peaks in the Cascade Mountain Range is Mt. Hood, which stands at 11,249 feet and is the tallest peak in Oregon. Nestled around this stratovolcano are four ski areas, including my personal favorite, Mt. Hood Meadows.
Mt. Hood Meadows is known for having the most varied and exciting terrain in the Pacific Northwest. It has something for everyone in its 2,150-acre playground and has a vertical drop of 2,777 feet. 
There are many characteristics to this mountain that make it special. Located on the southwest flank of the mountain, it tends to get more sun and less wind but still averages over 400 inches of snowfall a year. On a clear day, you have incredible views of the mountain itself as well as the other Cascade peaks like Mt. Jefferson and the Three Sisters in central Oregon. 
The crown jewel of the resort is the legendary Heather Canyon. This gated access area accesses black and double black terrain that includes huge open bowls, steep chutes, and glades. Other gated access includes the Private Reserve area which has a true backcountry feel and is just as challenging.
The mountain is very family-oriented as well. I have taught all three of my kids to ski here. The mountain was voted by Oregonians as having the best cruising intermediate terrain in the state and the south side of the mountain offers more mellow slopes for beginners.
The 2021-2022 ski season at Meadows has been one to remember for several reasons. Massive December snowfall created epic conditions early. January into February saw nearly six weeks of no snow just like most of the western United States. Now in April, there has been over four feet of snow, creating the best conditions of the season along with the healthiest snowpack. The season snowfall total is well over 425 inches for the season and counting. 
Mt. Hood Meadows' slogan is "Your Mountain Home," and I feel lucky to call it my hometown mountain.