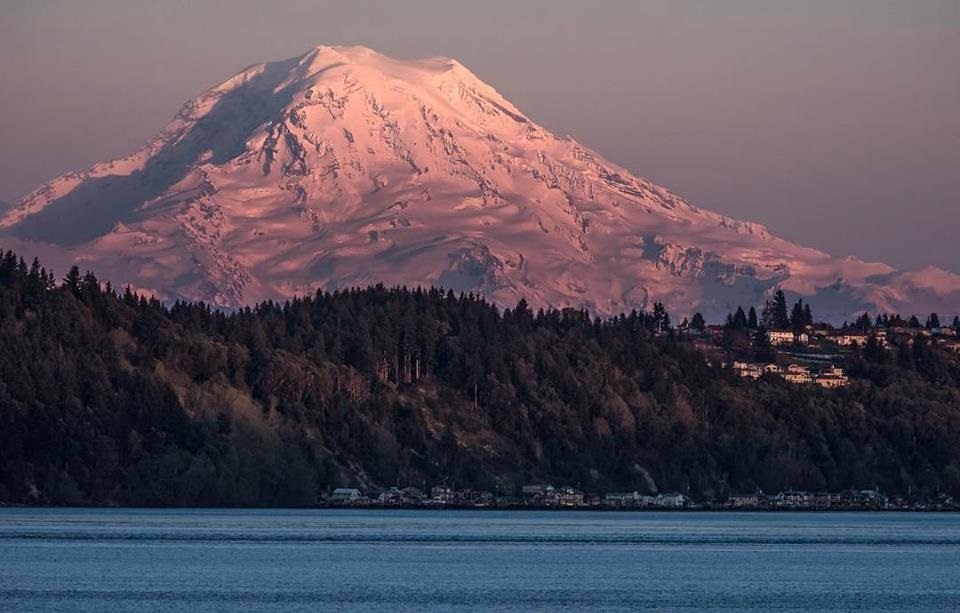 Mt. Rainier is Washington's highest peak, and at 14,411-feet, is the only 14er in the state. Located just over 100 miles from the Pacific Ocean and roughly 60 miles southeast of Seattle, Mt. Rainier doesn't just appear to stand alone, it really does so more than most mountains. In fact, it is ranked 3rd out of 128 ultra-prominent mountains in the country, meaning the peak is at least 5,000-feet higher than the lowest contour line encircling it – 13,210-feet higher to be exact!
It is also the most glaciated peak in the continental US with 26 individual glaciers. On top of that, Lake Muriel is North America's highest lake at roughly 14,200-feet just a couple of hundred feet below the summit. To say the mountain is impressive would fall short of capturing the magnitude.
"One feels far from home so high in the sky, so much so that one is inclined to guess that, apart from the acquisition of knowledge and the exhilaration of climbing, more pleasure is to be found at the foot of the mountains than on their tops. Doubly happy, however, is the man to whom lofty mountain tops are within reach, for the lights that shine there illumine all that lies below." – John Muir
The summit exists in an alpine climate, with average high temperatures only exceeding freezing in the summer months. It's not unusual for snow to fall up high any time of year. It's the area called Paradise on the south side at 5,400-feet however, that is especially known for snowfall. Claiming an average of 121 snowy days and totaling 670 average inches a year, it's widely considered the snowiest place in North America.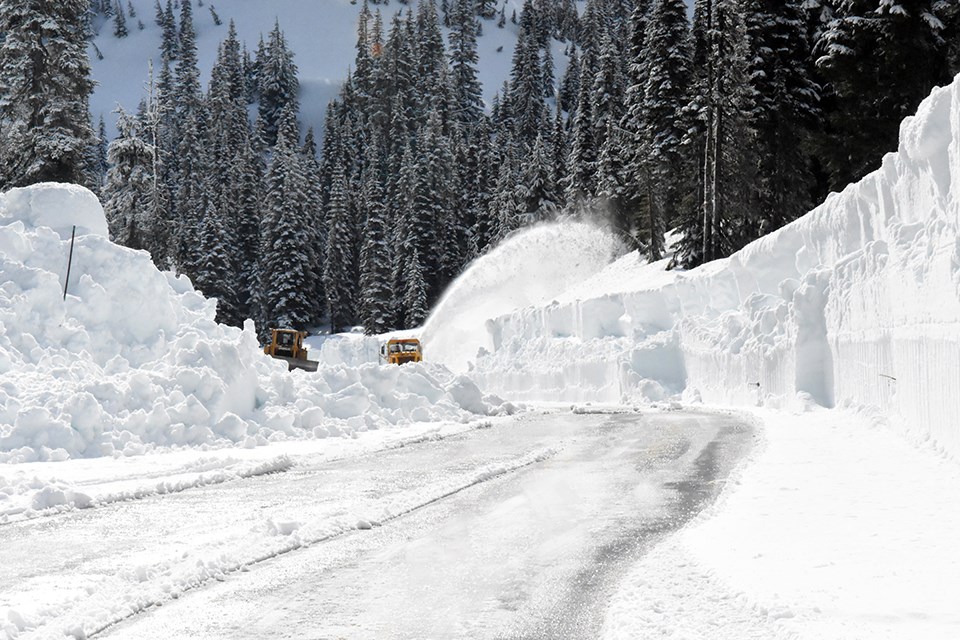 An average of 54-feet of snow is A LOT of snow, but it's still not half of the snowfall record for Paradise. Between February of 1971 and February of 1972, Paradise received 1,122″ setting a world record up to that point. That's nearly 100-feet of snow! Though it's not every year that this place receives snowfall amounts that top most other areas records. In the last 100 years, Paradise has recorded less than 400″ only five times. The record low, 266″, occurred just a few years ago in the winter of 2014/'15.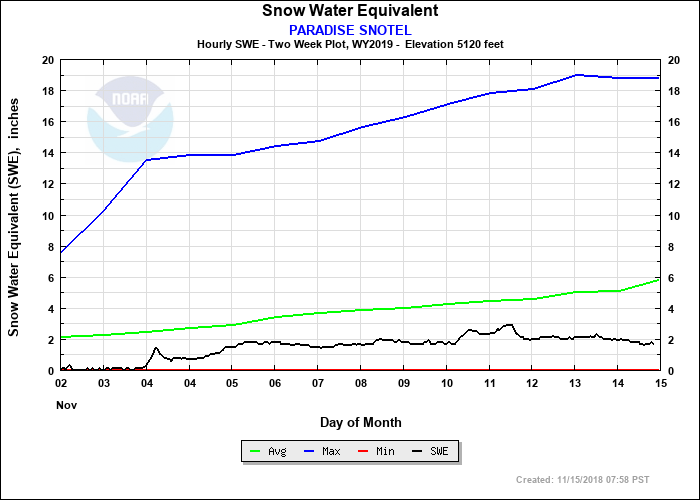 Currently, data from the Paradise Ranger Station Snotel shows Mt. Rainier is off to a good start this season. As of today, the station reads approximately 20″. Assuming mostly heavy snow has fallen for this coastal area, a 1:10 to 1:12 snow-water equivalent ratio might be applied. Multiple it out, and you'll find 200″ – 220″ of snow has already fallen. If this rate continues, this may be another above average year. We can only hope!