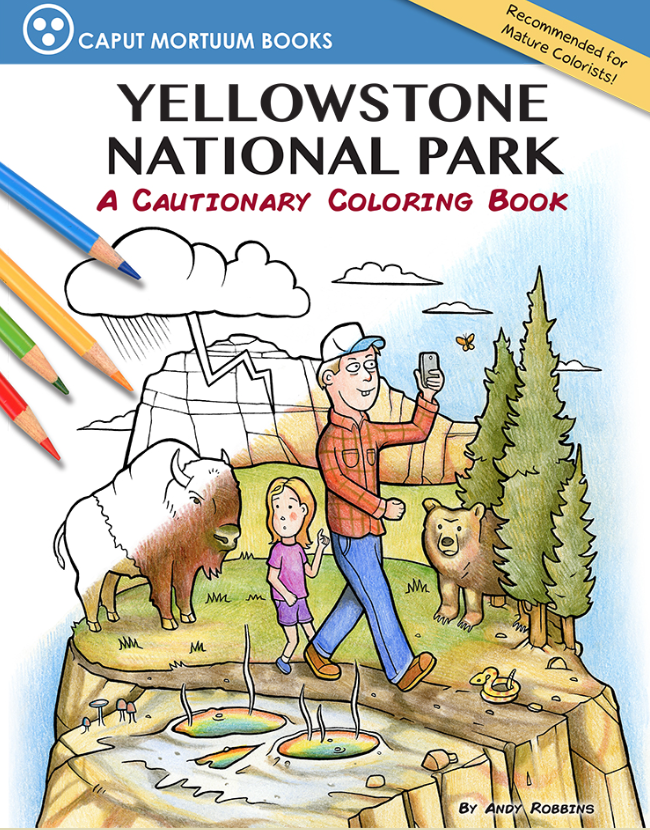 We've all seen the headlines. We've even shared them here several times.
"Man gouged by bison."
"Woman killed trying to feed grizzly bear."
"Tourist injured while taking selfie with bison."
Yellowstone National Park is dangerous and people die there every year—sometimes, unfortunately, for dumb reasons. This has prompted Wyoming artist Andy Robbins to create his latest coloring book, Yellowstone National Park: A Cautionary Coloring Book, which is not your average coloring book.
It's graphic, and the author warns crayon artists of its gory content.
"This coloring book isn't for everyone!" the preface reads. "It depicts scenes of graphic violence, including disembowelment, dismemberment, electrocution, and immolation. Recommended for mature colorists only!"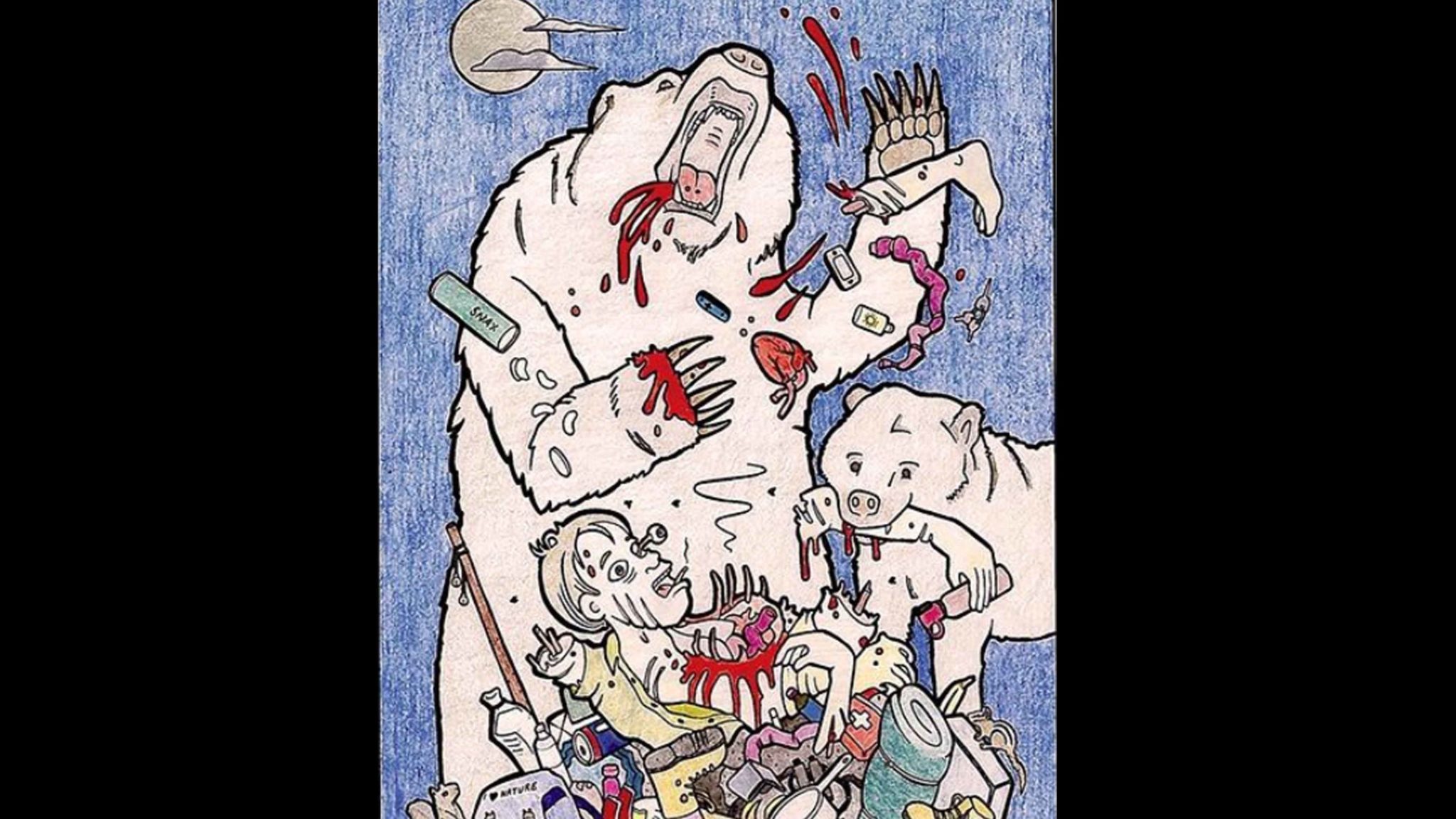 The book's summary on the author's website reads: 
Yellowstone National Park offers its visitors a more spectacular array of natural wonders– and as many ways to die while enjoying those wonders – than almost anywhere on the planet. If there's a way to die in Yellowstone, you'll find it pictured here, ready for your coloring enjoyment. This coloring book also offers plenty of facts about the Park, its many animals (peaceful and otherwise), and, hopefully, a few tips to help you stay alive during your stay in the Nation's First National Park.

Adult coloring book, recommended for Mature Colorists. 32 pages depicting 11 gruesome ways to die in Yellowstone National Park. Book measures 8 inches by 10 3/4 inches. Saddle-stitched binding. Printed in the USA.
Cowboy State Daily reports that one of the first pages available for coloring shows a bison impaling a young woman who is holding a selfie stick. Another page reportedly shows a tourist taking a photo on her smartphone of a bubbling corpse boiling in a hot spring while a young boy watches with a juice box in his hand. And it doesn't stop there.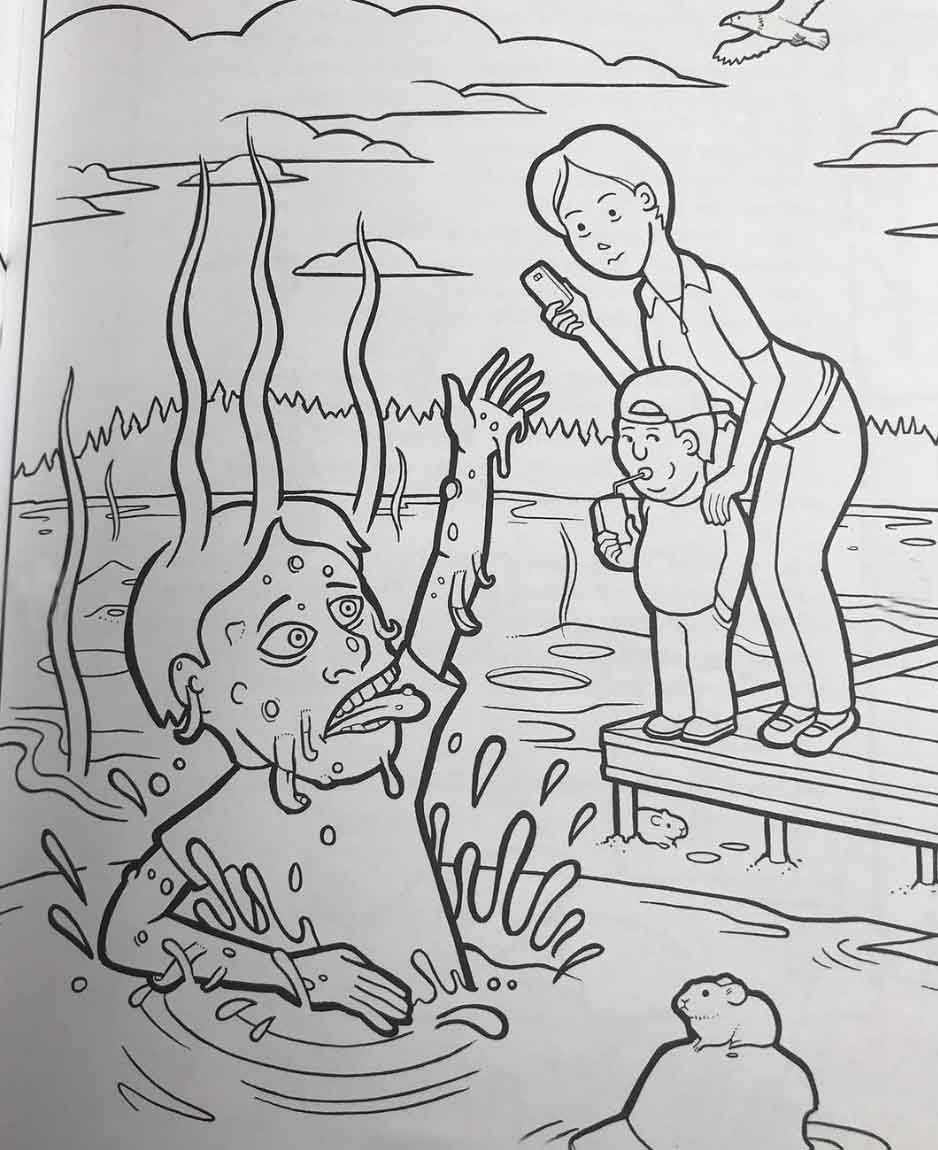 The coloring book is well received on Amazon, with dozens of five-star reviews. Readers/colorers love it.
"I had a lot of fun coloring these pages and learned a lot about how to not die in Yellowstone National Park," one reviewer wrote.
Even with the publication of a book as comical and informative as this one, unfortunate mishaps among visitors in Yellowstone National Park are unlikely to stop anytime soon.