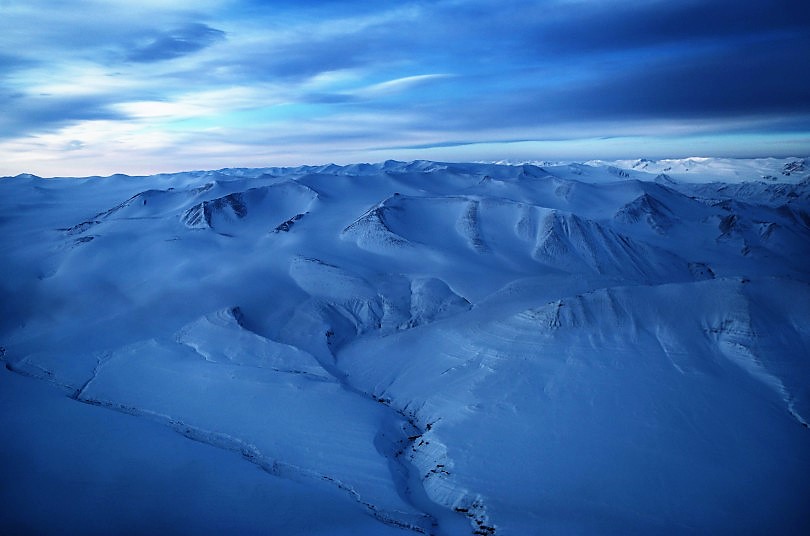 Canada's average land temperature has increased by 3 degrees Fahrenheit since 1948, and humans are to blame, a report released this week claims. Compare this to the world's surface area which has warmed by approximately 1.4 degrees Fahrenheit over the last 140 years and it's clear to see that Canada is irreversibly warming twice as quickly as the rest of the world, reports Adventure Journal.
Humans burning fossil fuels is contributing heavily to the warming through carbon emissions according to the report by Canada's Environment and Climate Change department:
"While both human activities and natural variations in the climate have contributed to the observed warming in Canada, the human factor is dominant. It is likely that more than half of the observed warming in Canada is due to the influence of human activities," the report states.
It is forecast that Canada will lose up to 96 percent of their glaciers in the next 80-years, even if immediate action is taken. For those following climate change in the US, the results in Canada will be similar. A gradual increase in rainfall will replace snowfall at higher altitudes, with hotter, drier weather in southern climes resulting in more and larger wildfires. Less snowpack will be available to fill reservoirs in the summer, with more precipitation falling as rain even in the winter months. What snow does fall will melt earlier too, not gradually throughout the spring and summer, having a knock-on effect on the snowsports industry.
Nobody can say for certain why Canada is warming at a greater rate than the rest of the planet, but one theory is that because Canada is locked up in ice, then as the ice melts less of the sun's energy is reflected back away from the surface. A similar phenomenon could also be occurring in Alaska where record temperatures were recorded just last month.