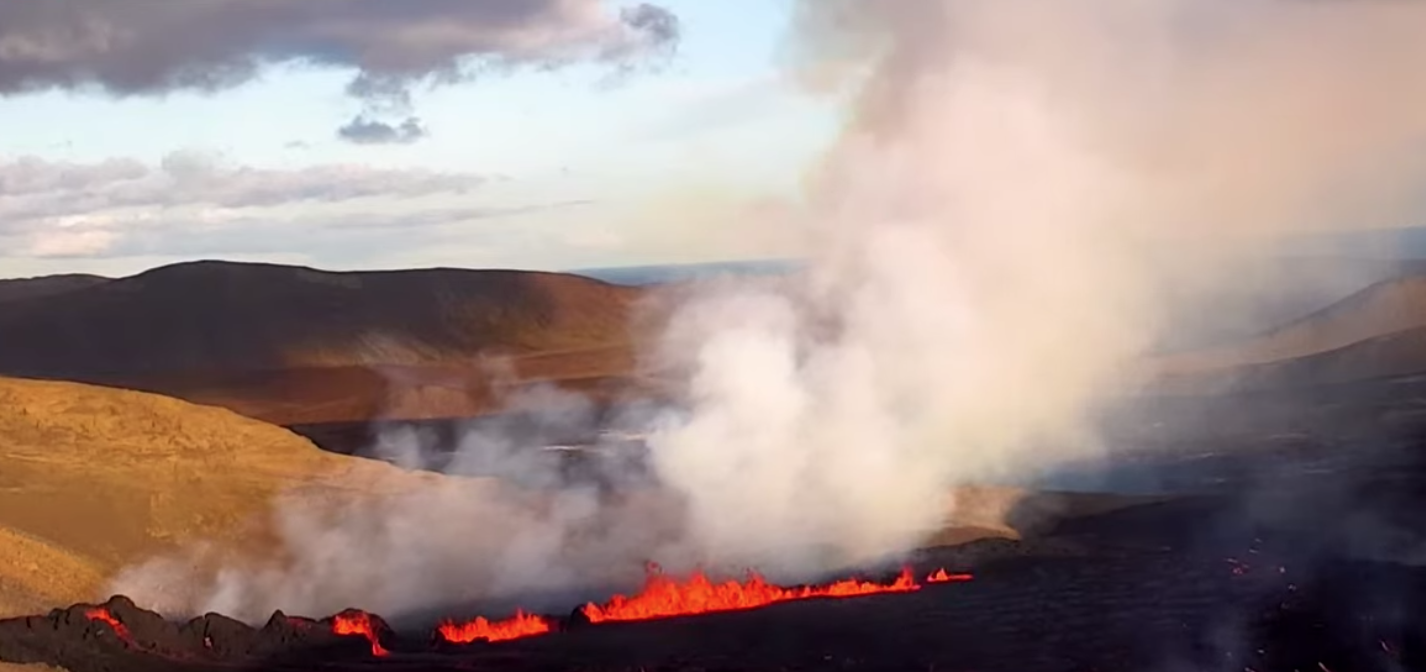 Only eight months since its last eruption officially ended, an Icelandic volcano near the capital city of Reykjavik is erupting again. It began on Wednesday after a series of earthquakes were reported in the region over the past week, signaling volcanic activity near the crust, according to the country's meteorological authorities.
BREAKING: A volcano close to the capital of Iceland and the country's main airport has started to erupt.

The Icelandic Meteorological Office said the eruption is near the Fagradalsfjall mountain, 20 miles south-west of the capital Reykjavik.https://t.co/OX8jE00JvP

— Metro (@MetroUK) August 3, 2022
The Icelandic Meteorological Office urged people not to go near the Fagradalsfjall volcano, which is located some 20 miles southwest of the capital, Reykjavik. The Associated Press reports that the eruption is in an uninhabited valley that is not far from the Keflavik Airport, Iceland's main international airport. Though the eruption started today, the airport has remained open and no flights were disrupted.
A live stream video on YouTube shows the volcano erupting, with magma shooting out of a narrow fissure about one to two football fields long over a field of lava from last year's eruption, which was the first on the Reykjanes Peninsula in almost 800 years according to the AP. The current eruption is considered 'small' by Volcanologist Magnus Tumi Gudmundsson who spoke with The Associated Press, however, not much else is known about the current situation nor how it will pan out from here.