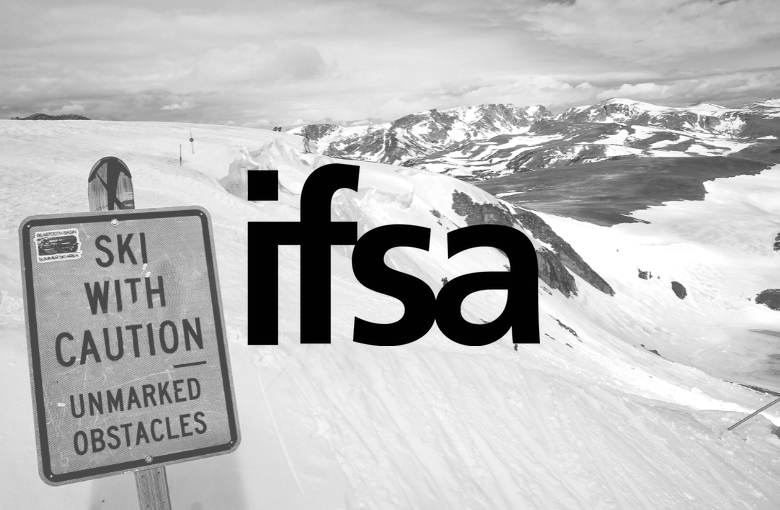 The International Freeskiers and Snowboarders Association (IFSA) is looking to still host the North American FWQ tour this season despite COVID-19. The tour encompasses 2* and 4* events hosted throughout the United States and Canada.
In a recent email to athletes, the organization laid out its tentative plan and protocols to follow this winter. The email included a COVID-19 Competition Guidance document to lay out how health protocols will look. The protocols are similar to other skiing organizations such as FIS, USASA, USSA, and Freestyle BC. IFSA clearly laid out that full competition between people and or teams from different geographic areas is considered the "highest risk" for COVID-19 under youth sports settings. They will prioritize competitions between competitors of a similar geographic region when possible.
As of right now, there is no set series schedule as the IFSA is still looking to see what event organizers can host events as well as what states will allow competition.
Current changes that the board of IFSA is currently considering for North America include:
The possibility of global border closures, restrictions, and quarantines will create a challenging FWQ Series in 2021.
We are working with the FWT to design the most favorable strategy to successfully and safely conduct a Region 2 series that allows our community to compete and provide opportunities for qualification to the Freeride World Tour for the 2021-2022 season.
Until this decision has been made, we will wait to implement any changes or modifications to the 2020-2021 FWQ Series structure.
Details will be shared as soon as they become available as we know the community is anxious to make winter plans.
Options currently include analyzing different competitive structures in consideration that the US/Canadian border may remain closed to non-essential travel this winter.
There is still a lot of unknowns for big mountain competitions this winter, but it looks like the process is starting to move closer to what everyone wants…competition.