[sponsored by Ikon Pass]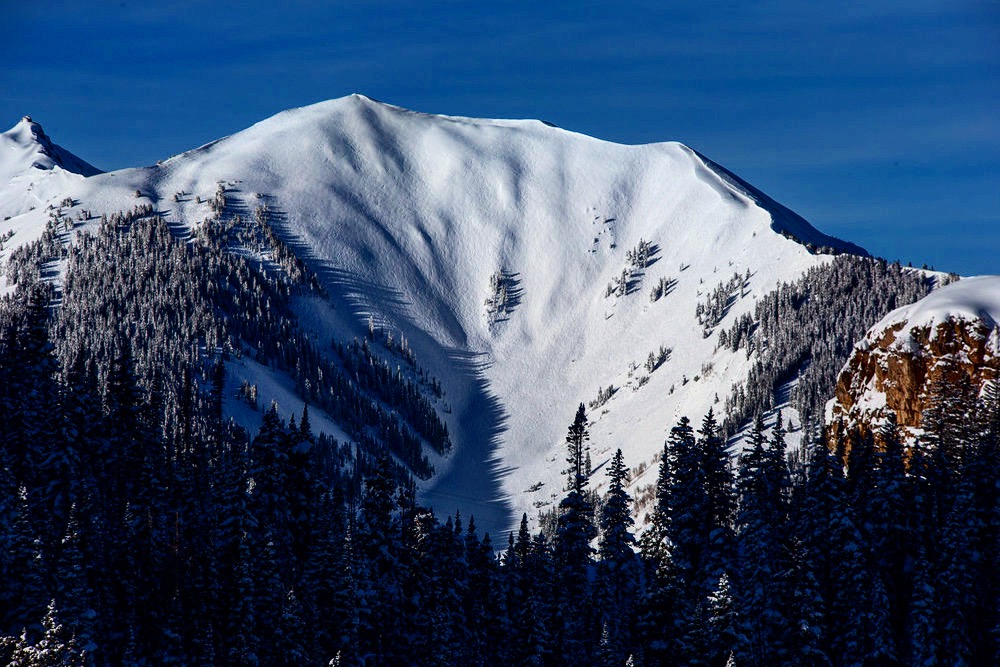 The Ikon Pass currently delivers skiing and riding at 36 ski resorts via 74,000-acres across 3 continents, but one of the places this pass truly shines on is good old Colorado.  
Just in Colorado, the Ikon Pass is serving up:
14,708 Acres
14,975 Vertical Feet
115 Lifts
5 Ski Resorts
All this within 3 hours driving…
Whoa…
What makes this Colorado Ikon situation even better is that all 5 of these ski resorts are within a 3 hour's drive of each other!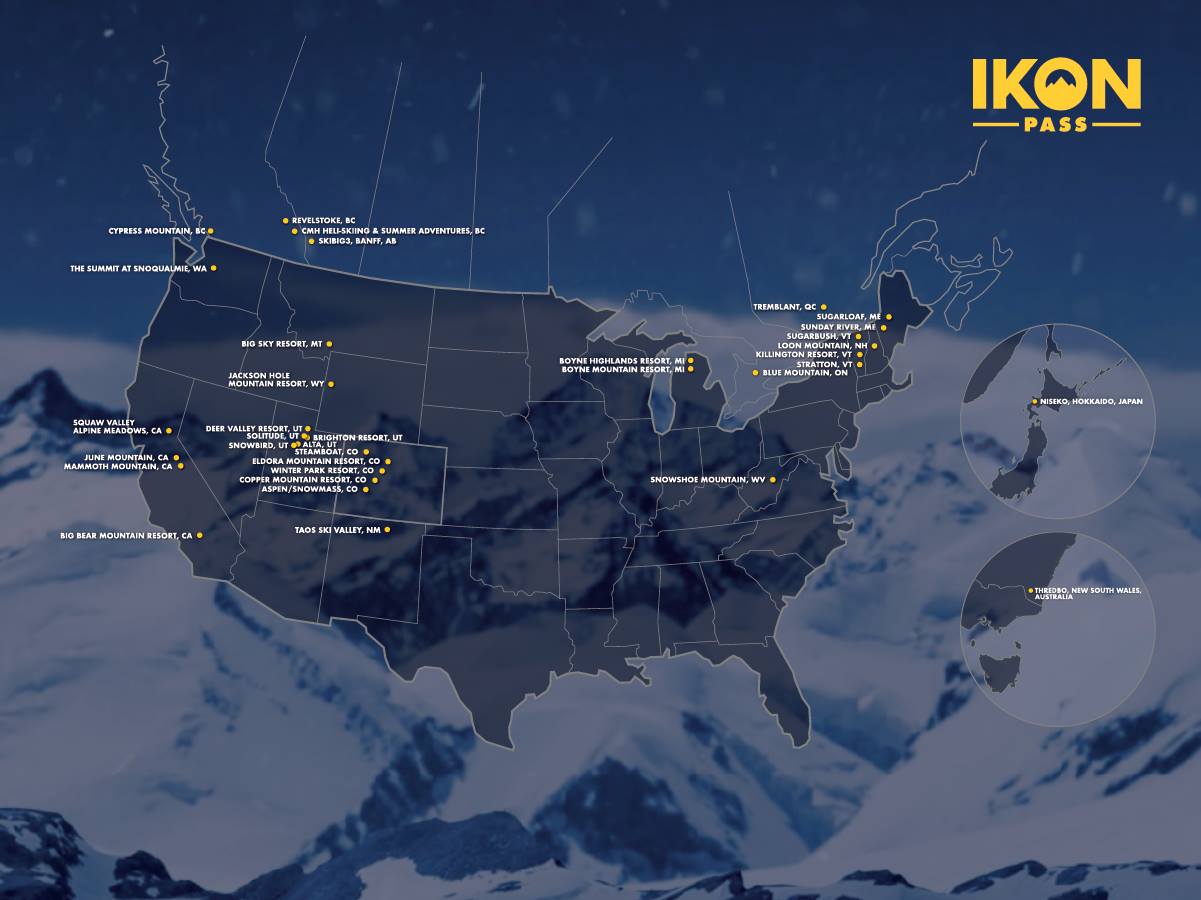 The Centennial State's Rocky Mountains are a must—home to 5 of the most-sought-after Ikon Pass destinations, including Aspen Snowmass, Steamboat, Winter Park Resort, Copper Mountain, and Eldora. Here's an inside look at Colorado's most iconic alpine adventure destinations, including tips on where to find the most legendary runs, best powder, top après options, and more.
Aspen Snowmass
Treat yourself to a real Aspen Snowmass après and Aspen Highland's crown jewel—Highland Bowl. Hike up to the legendary Highland Bowl or get there the easier way on the free snowcat at the top of Loge Peak chairlift, which cuts the 45-minute hike by a third. If you're at Aspen Mountain on a powder day, take some turns on Walsh's, Bell Mountain, and the—appropriately named—Dumps run.
Après like you mean it with truffle fries at Ajax Tavern and champagne at Cloud Nine Alpine Bistro, known for its boisterous ski scene and Veuve Clicquot showers. Afterward, try the new Breathtaker alpine coaster, or snap a snowy selfie with the iconic Maroon Bells.
Steamboat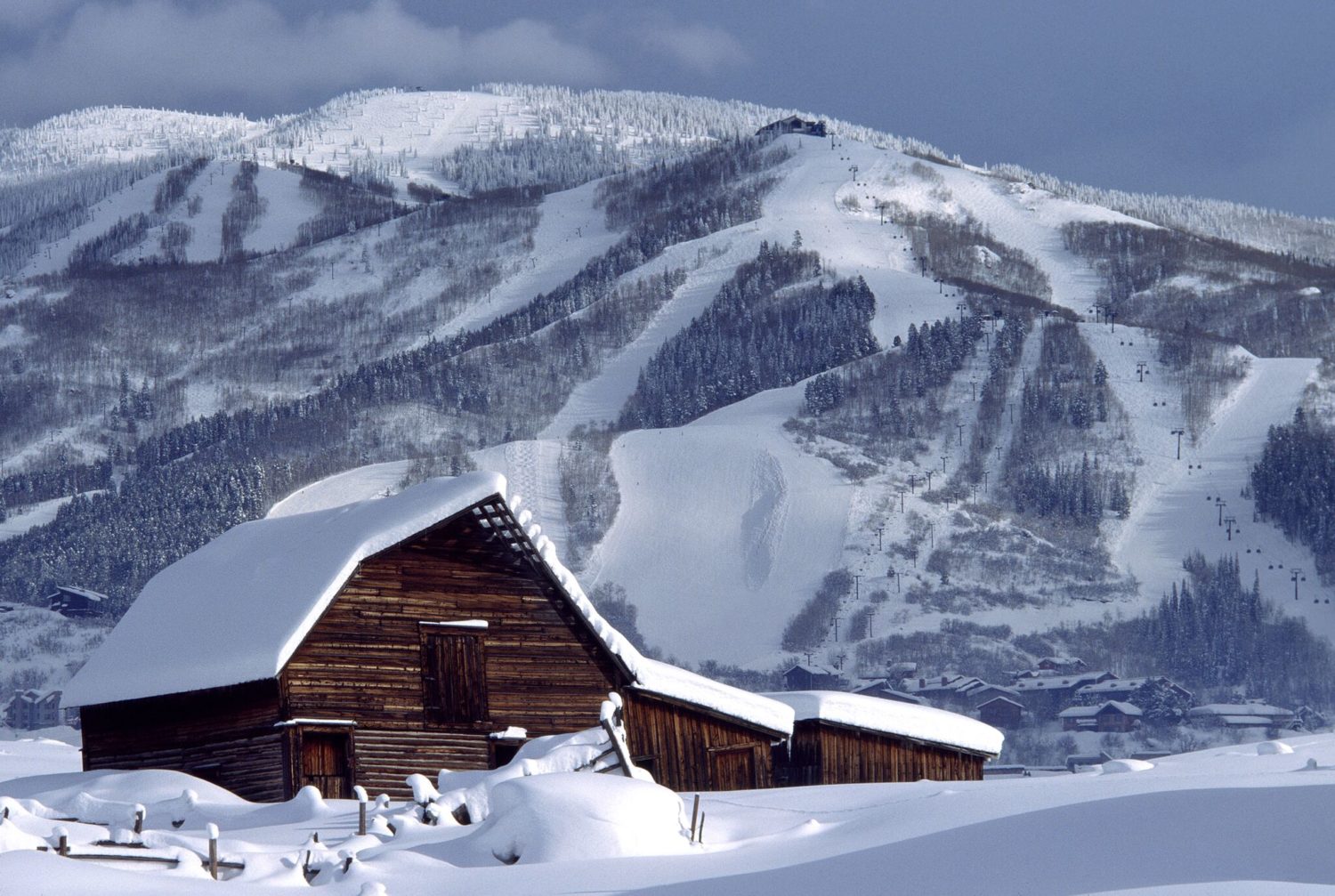 On powder days, scout out some famous Champagne Powder® on Steamboat's snowiest runs, Ted's Ridge, Buddy's Run, and hike-to terrain on top of Mt. Werner. After making your powder laps, head over to Heavenly Daze at 1 PM to ski with Olympic legend Billy Kidd, the first American male to win an Olympic medal in alpine skiing and Steamboat's director of skiing.
Treat yourself with complimentary Champagne Powder® donuts and hot chocolate, served at the base at 3 PM daily. And after a long day, ease tired muscles with Bloody Marys—each bar has its own special concoction—and Steamboat's natural Strawberry Park Hot Springs.
Winter Park Resort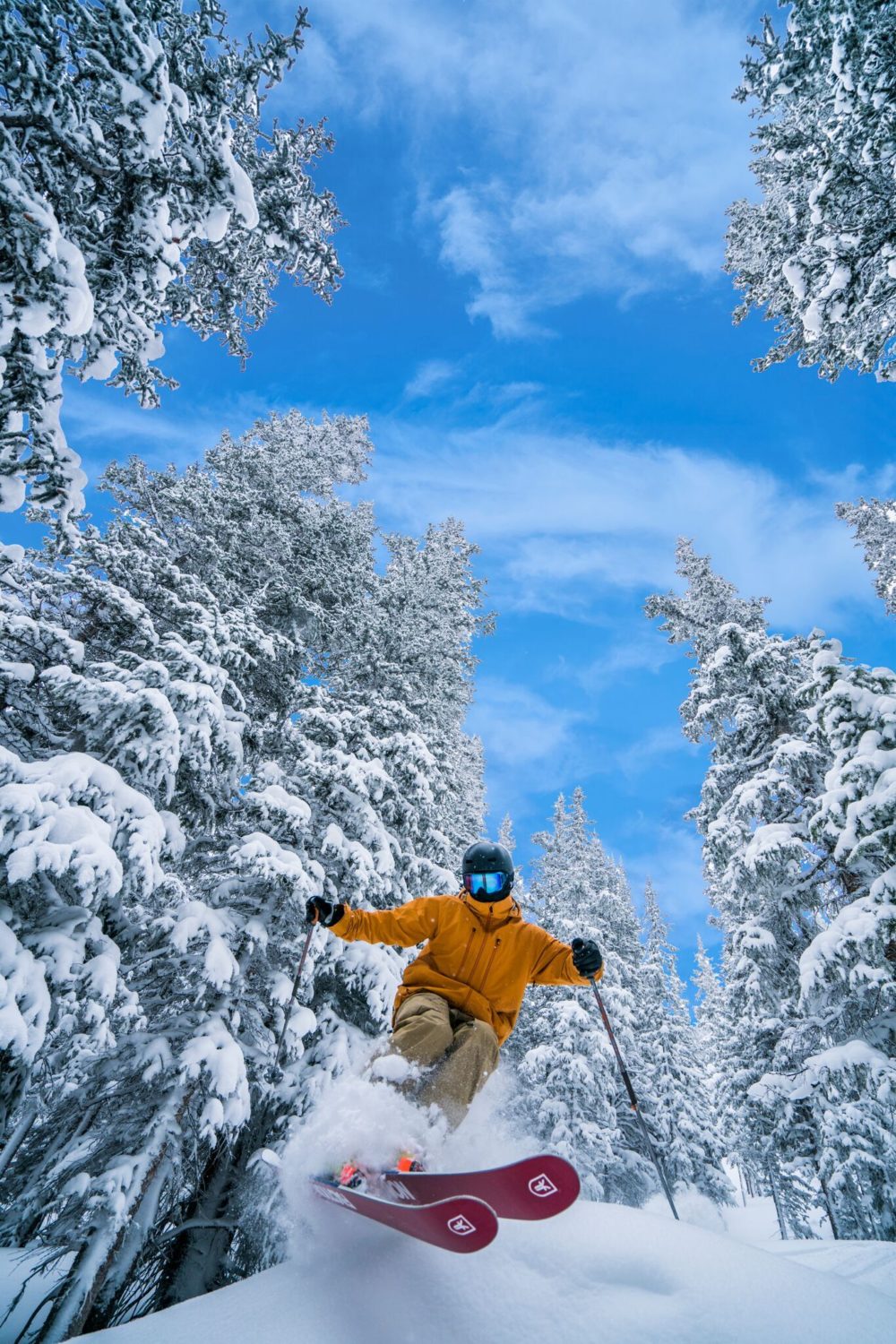 Hit Colorado's Top Adventure Town for iconic runs and extreme terrain, such as Topher's Trees and Topher's Treehouse—two of Winter Park Resort's best-kept secrets. And when the sky starts dumping, there's no better run than Belle Fourche to satisfy your power cravings.
Between runs, scout out Winter Park's new Alpine & Ales pop-up craft beer lounge, or head up to Lunch Rock on top of Parsenn Bowl Territory to snap a surreal selfie. Après anyone? Take the gondola to Sunspot Mountaintop Lodge for live music, or try Winter Park's namesake craft beer—Mary Jane Ale. On your stroll back, grab a little red wagon to make toting gear even simpler. 
Copper Mountain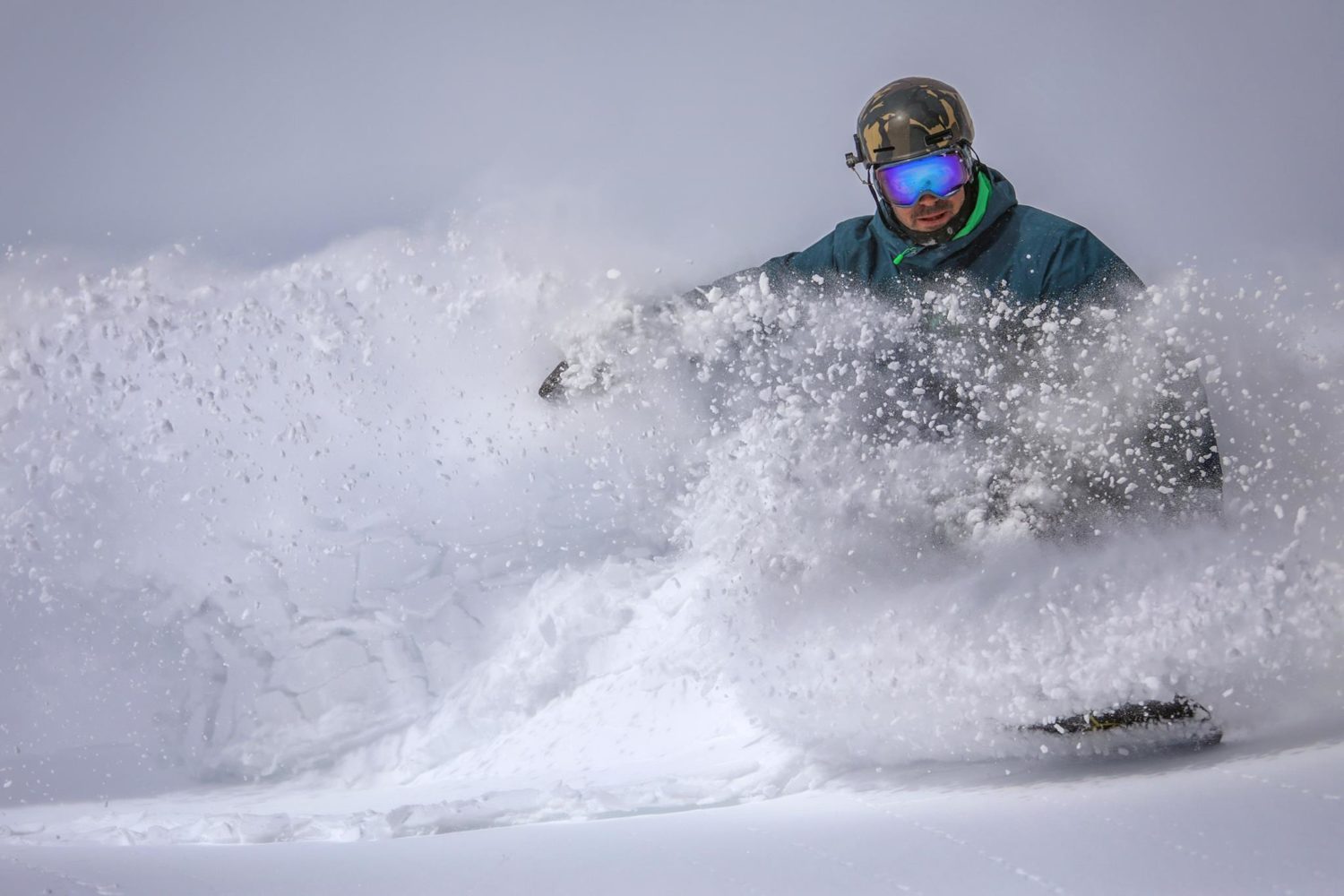 Check out Copper Mountain's 2,490 skiable acres, including Andy's Encore, Oh No, and Rosi's Run—all professional-grade terrain that's part of the U.S. Ski Team Speed Center. Plus, it's the world's only full-length downhill course that's open in November and December. Practically the entire U.S team starts their winter season here.
Hop on Copper's free snowcat when the flakes are falling for the quickest ticket to powder town, aka Tucker Mountain. And if you really want the goods, make the 10-minute trek to the Fremont Glades, where powder stays for days after a storm.
Eldora
Just a half hour west of Boulder, Eldora is the Front Range's most convenient mountain. Flying in to Denver International Airport? Don't worry about a rental car. Get to Eldora by hopping the bus from the airport—then make one transfer and enjoy a hassle-free ride to the chairlifts.
With its sweeping views, the thrilling leg-burner Muleshoe is a true Eldora icon. Hit up the glades on a powder day for deep tracks in a hushed subalpine forest—from east to west, try Jolly Jug Glades, Gully Glades, Brian's Glades, Salto Glades, and Moose Glades. Afterward, grab a signature Eldora Bacon Bloody Mary at Timbers Tap House or head into eclectic nearby Nederland.
Explore the complete Ikon Pass destination list at ikonpass.com.