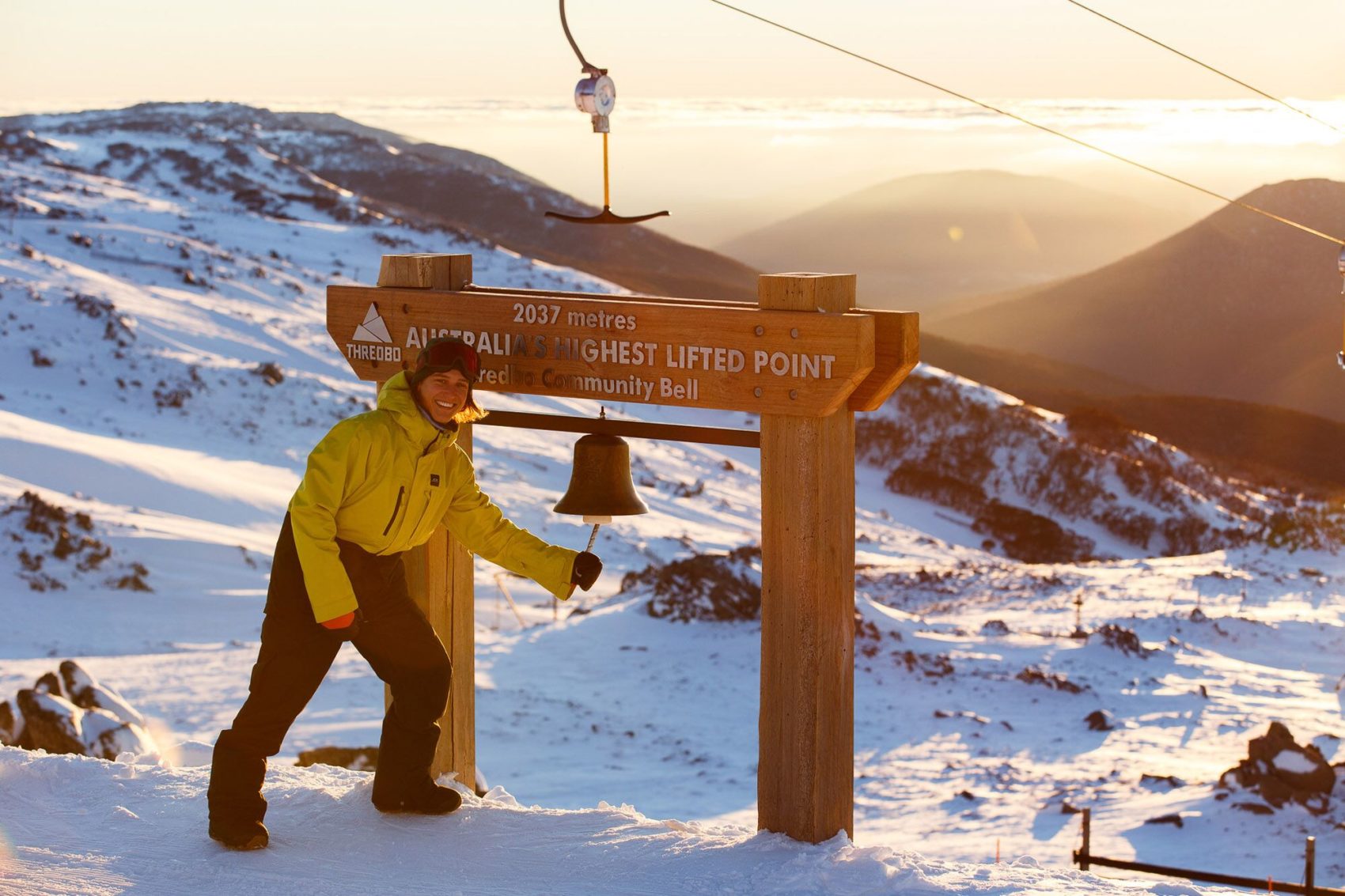 Brought to you by Ikon Pass
This planet we ski and ride on, it provides a never-ending supply of snowy adventure. In the north, the season warms and the snows begin to recede, uncovering a summer of hiking and mountain biking, scenic gondola rides and mountain exploration. But winter never really ends and in the Southern Hemisphere buckets of white cover a unique list of iconic destinations where adventure seekers can put their Ikon Pass to use.
Thredbo in New South Wales, Australia
Opening Month:
June.
Getting There:
Both Qantas and Virgin Blue offer service to Canberra Airport from all major Australian cities. Canberra Airport is then a 2.5-hour drive from Thredbo.
Known For:
Open 365 days a year, Thredbo is home to Australia's longest ski and snowboard runs. Longer runs mean spending less time on the lifts and more time seeking stashes and carving through Thredbo's legendary gumtrees. With almost double the vertical terrain of any other Australian resort, Thredbo is home to the longest runs, including The Supertrail — the country's longest, widest, most vertical, and most iconic run.
When that last chair swings around, the night is just beginning. As the après capital of Australia, this scene is known for hosting huge live concerts every weekend that are drenched in Wildbrumby Schnapps. With flavors like butterscotch, baked apple, and Devil's Tongue, partaking in this local favorite is the ideal way to warm up any après event.
Unique:
Give Thredbo's Community Bell a ring. Sitting upon Australia's highest lifted point, at 2037 meters, you'll find the Thredbo Community Bell. Erected in 2017 in honor of the resorts 60th season, skiers and snowboarders can ring the bell and announce to the entire valley that they have reached the top of Thredbo.
Explore the mountain and get some local tips by taking advantage of Thredbo's free Toyota Mountain Tours. These guided two-hour tours leave at 11 AM daily from the Gunbarrel Express lift and are perfect for intermediate to expert skiers and boarders.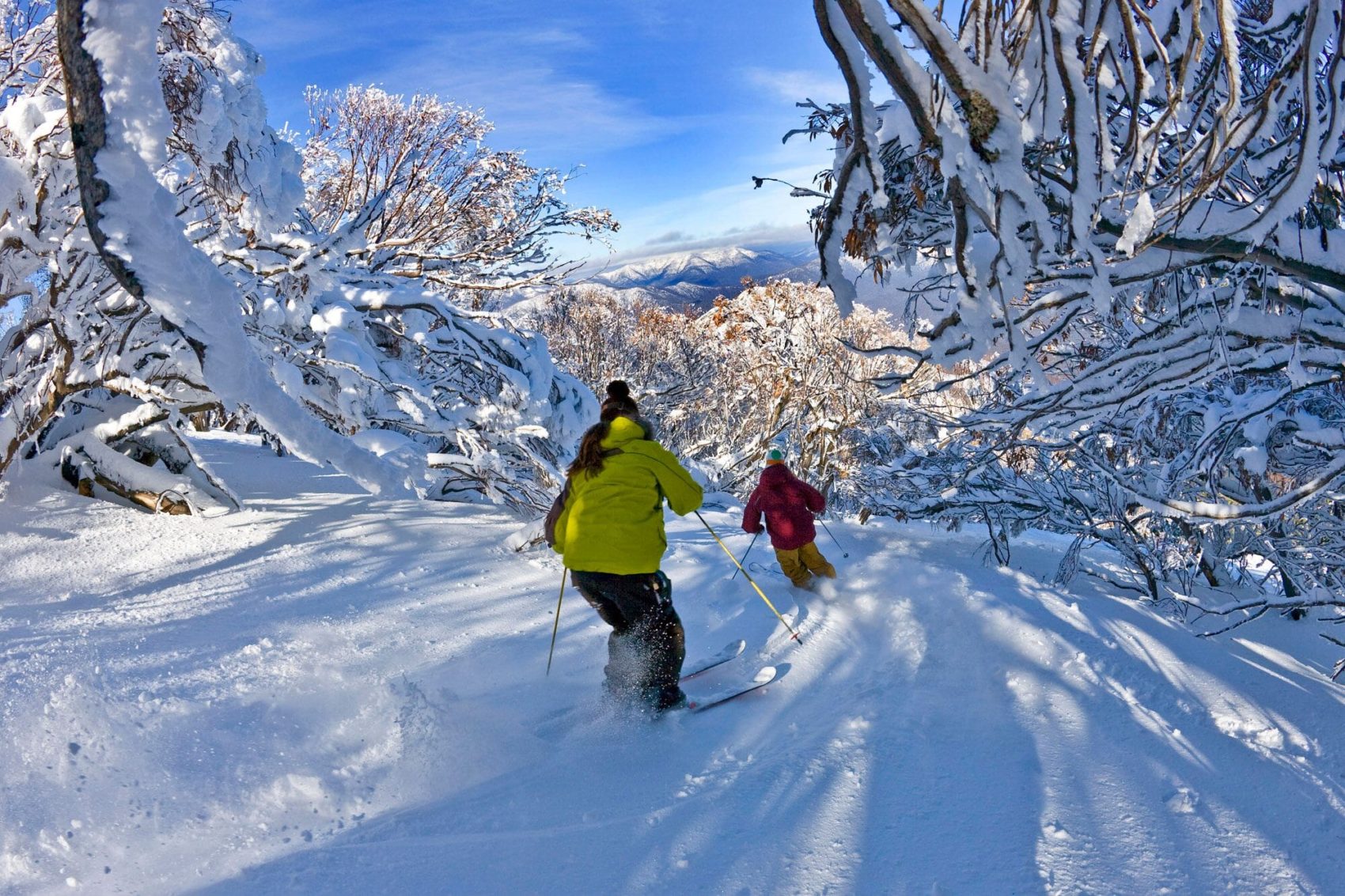 Mt. Buller in Victoria, Australia
Opening Month:
June.
Getting There:
Mt Buller is Australia's closest ski destination to an international airport, just 3 hours' drive from Melbourne airport. From here there are a range of options for getting to Mt Buller, ensuring that you're on the slopes in no time. These include rental car options, coach trips, and helicopter charters.
Known For:
Affectionately known as "Melbourne's Mountain, Mt Buller is known for being an excellent spot for first-timers, and it's where many Australians get their first taste of snow. That said, with over 300 hectares of skiable terrain, there is something to appeal to all levels of ability. Runs range from the wide beginner's slopes of Bourke St and Burnt Hut Spur to the challenge of black runs like Chamois.
Unique:
Mt Buller has a pack of local celebrities—literally. The sled dogs are true mountain superstars, and you won't want to miss your chance to snap a selfie with these adorable, boisterous pups. See if you can spot the Australian Kelpie in the pack—there's only one. Learn how to mush and then hop in the sled for a thrilling ride.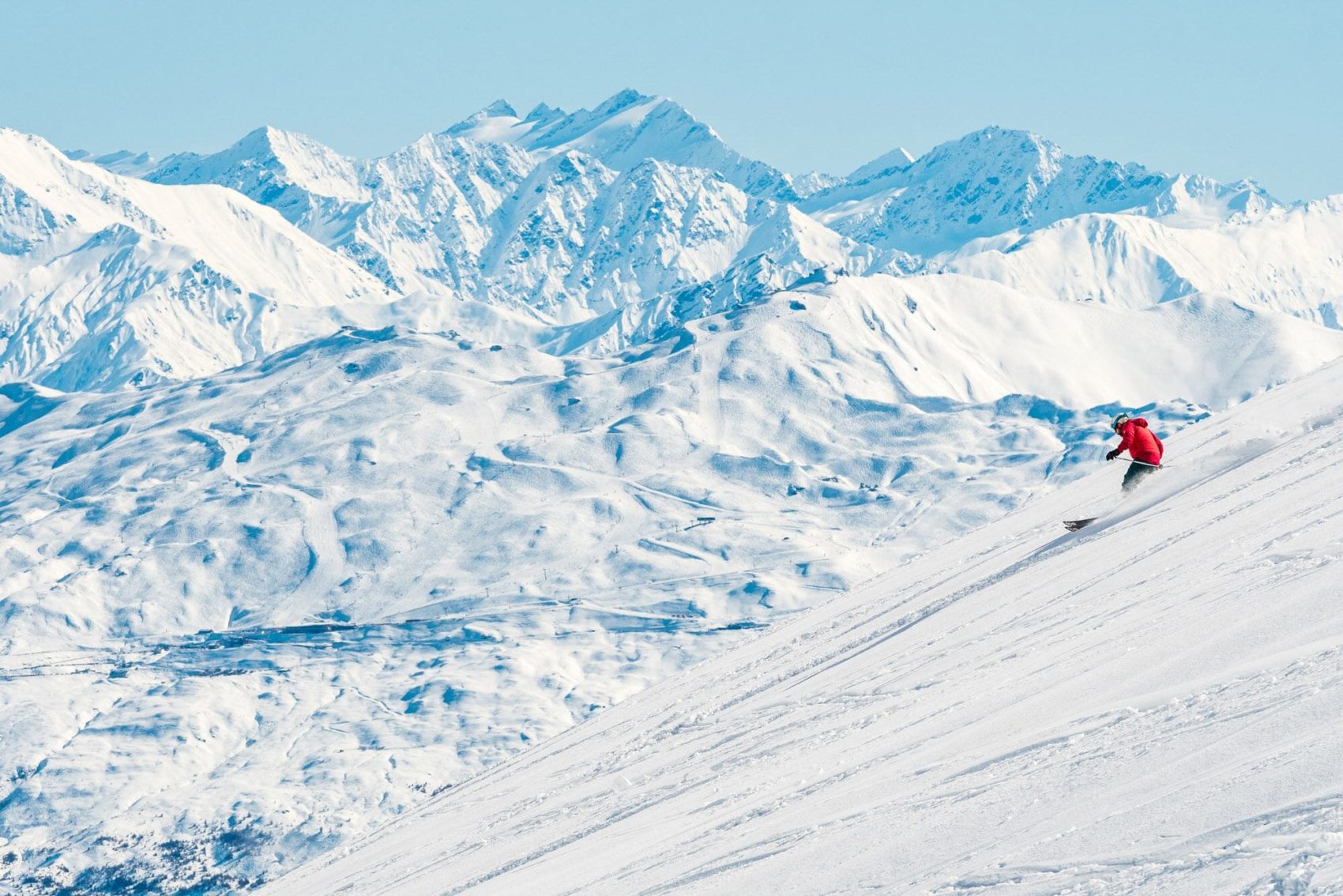 Coronet Peak, The Remarkables, Mt. Hutt in New Zealand
Opening Month:
June.
Getting There:
The first thing to do is get on a plane aimed at Christchurch (CHC) or Queenstown (ZQN) international airports. Upon landing at Christchurch, Mt Hutt sits a couple of hours away and can be reached by charter shuttle and bus, or by rental car. When heading to Queenstown, both The Remarkables and Coronet Peak are a short trip out of town and can be accessed by shuttles, buses, and rental car.
Known For:
Three distinct personalities, terrains, and experiences. That's what visitors will discover at New Zealand's top South Island ski destinations. Each location boasts a wide assortment of territory with runs suitable for all skill levels. Paired with famed Kiwi hospitality and a happening nightlife both on and around the mountains, a trip to ski and ride through New Zealand is a standard checkmark on bucket lists for a reason.
Unique:
Raise a glass and toast a day on the slopes at a Mt. Hutt legend, Huber's Hut. This on-mountain, après hot spot, is named after Willie Huber, the man who spent a whole winter in a tiny hut in 1972 while assessing the on-mountain conditions before assembling its very first ski lift.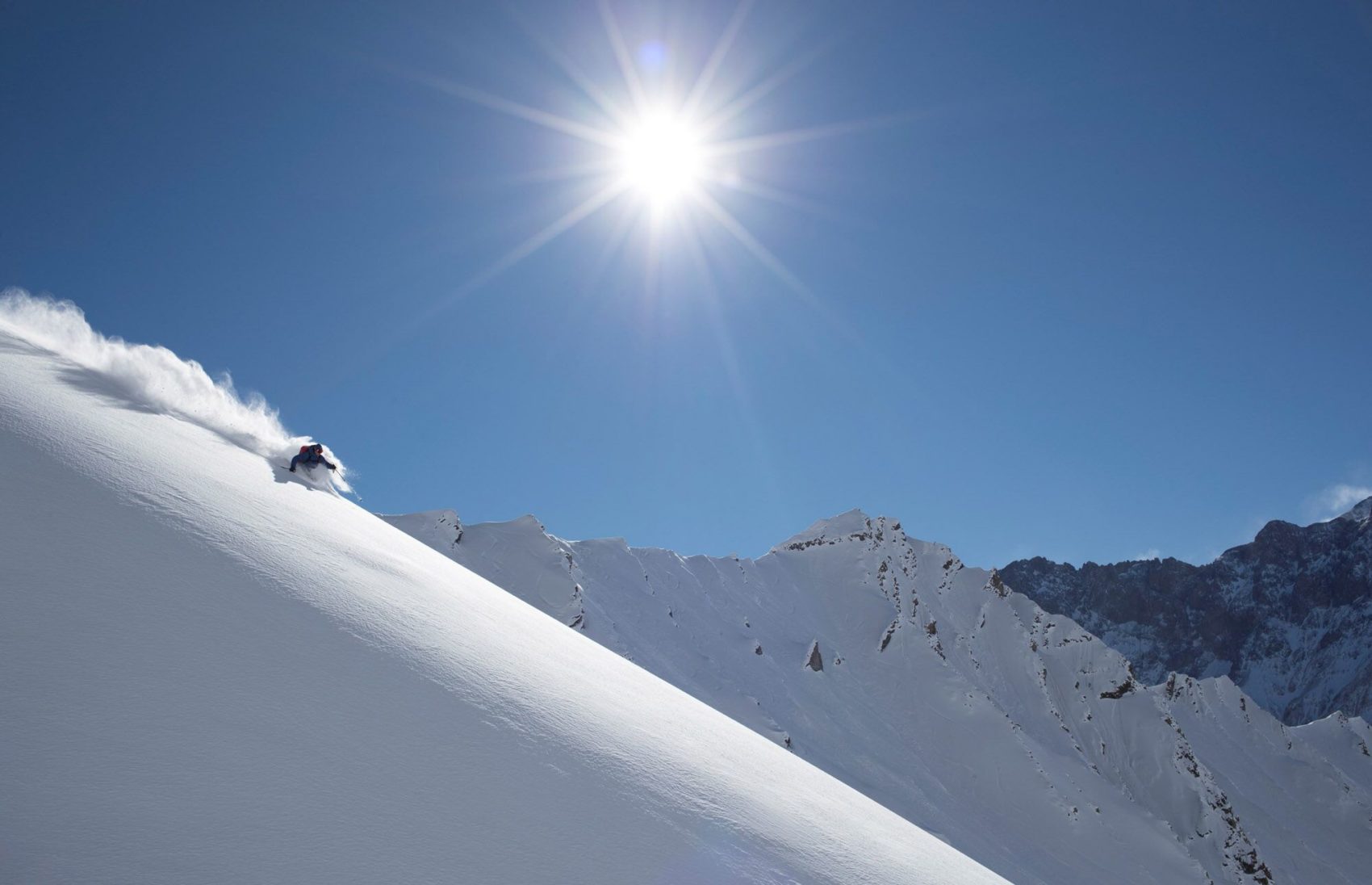 Valle Nevado in Chile
Opening Month:
June.
Getting There:
Situated just 44 miles from Santiago's International Airport (SCL), Valle Nevado is located in the heart of the spectacular Andes Mountains at an altitude of nearly 10,000 feet. Most major airlines fly to Santiago with many offering direct routes. These include American, Delta, United, Latam, Air Canada, Air France, Qantas, British Airways, Aeromexico, and Copa.
Known For:
The scene at Valle Nevado is a vibrant tapestry of intermixing cultures, lively après, and 900 hectares (2,225 acres) of terrain adorning slopes set above the tree line. With expansive terrain perfect for intermediates and beginners, throngs fun-loving Brazilian skiers, world-renowned Chilean vino, massive outdoor hot tubs, and icy-cold pisco sours, Valle Nevado has long been a crowd favorite.
Unique:
A robust and welcoming international destination, Valley Nevado is unique in its draw, pulling in an entire spectrum of professional riders and passionate locals alike. On any given day the stories swapped on the chairlift encompass legendary lines, favorite beer haunts, secluded summer camping spots, and life-affirming heli backcountry trips.
This fantastic rock we live on, it's simultaneously the biggest it's ever been and the smallest. Its highest peaks have been mapped and skied, fueling our desire to explore further. At the same time, getting to these places has never been easier. With direct flights into cities like Santiago, Chile, Queenstown, New Zealand, or Melbourne, Australia, amongst others, year-round adventure is then just a short drive away. So, let's go.