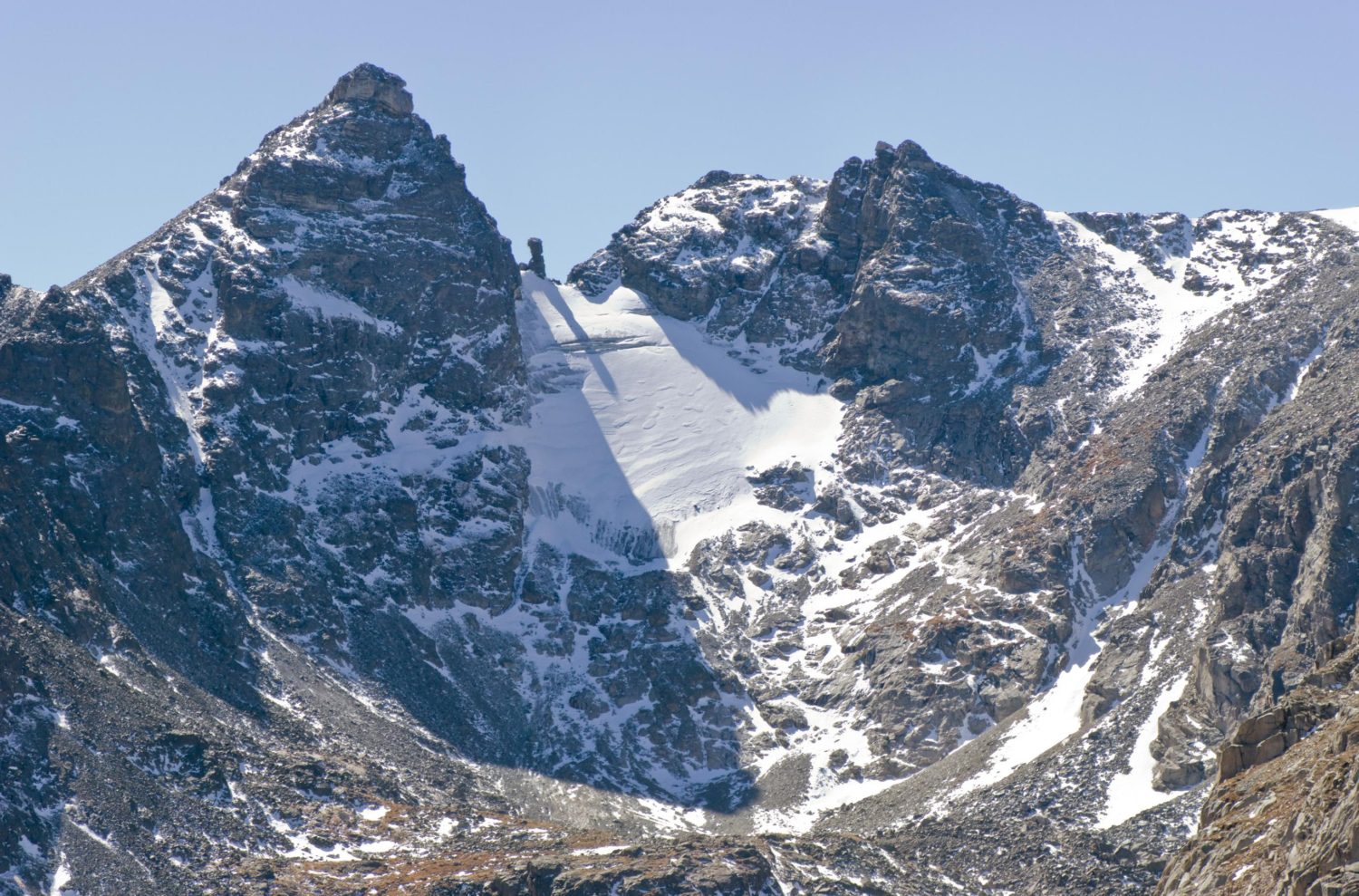 Two ill-equipped hikers in tank tops and shorts attempting to climb the 13,409-foot Navajo Peak needed a technical rescue Saturday after they got lost in the Indian Peaks Wilderness area and had to call 911. The two men and their dog were attempting to summit the mountain west of Boulder, Colorado when they got on the wrong trail. They then had to use a satellite phone to call 911 at 5:30 pm reports the Denver Post.
Rescue personnel from Indian Peaks Fire District, Rocky Mountain Rescue, Boulder County Sheriff's Office Emergency Services and Flight for Life responded to the area. The Flight for Life pilot was able to locate the two male hikers and their dog near the summit of Shoshoni Peak.  Flight for Life then transported several Rocky Mountain Rescue personnel to Pawnee Pass which was the safest location for the helicopter to land.  Around 10:40 pm, rescuers made contact with the two men who were ill-equipped; wearing shorts and tank top shirts.
A technical rescue commenced and around 5:15 am on September 16, the two men and their dog were on the trail back to Brainard Lake.  Around 7:30 am Sunday morning the two hikers, their dog, and all rescuers arrived at the Brainard Lake area.  No injuries were reported.