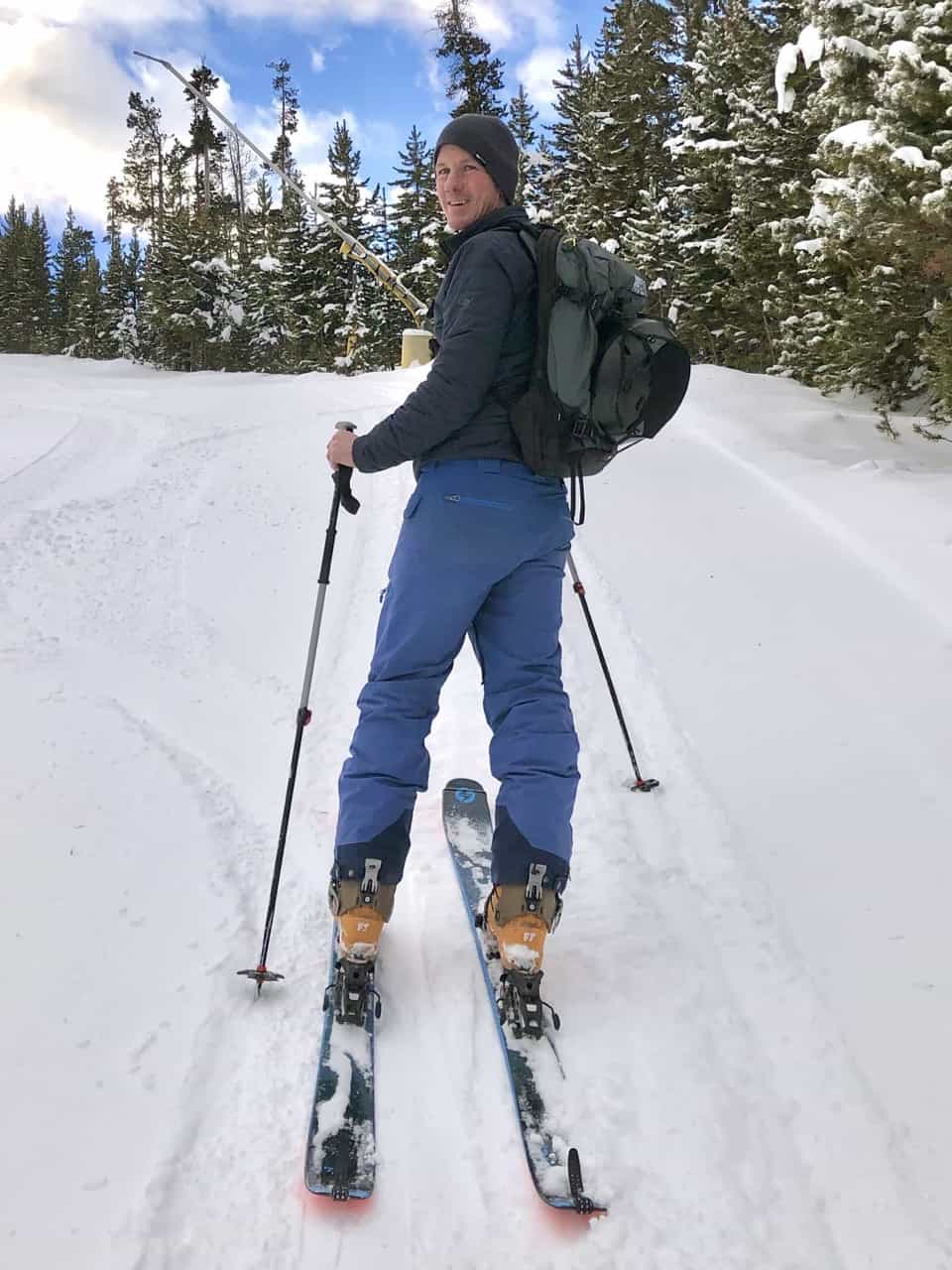 Three years ago, an Austrian company, now owned by a Canadian firm- Baltoro,  released a ground-breaking modular backpack system, Impetro Gear—essentially four backpacks in one. The unique design features a base unit (which can be used on its own) onto which you can zip on four different backpacks depending on your activity, whether skiing, biking, mountaineering, day hiking/running, or commuting.
When I received the Impetro Gear system modular backpack, my first thought was, 'this is genius; why has nobody thought of this before?'. A backpack for every purpose.
The Base Unit is the basis of the system and features a glove-friendly magnetic buckle and X-cut straps that allow unrestricted motion, both of which are chest centered for a perfectly balanced and stable load. Used alone, it can hold a 3-liter bladder, includes RECCO technology, and has several small pockets to store items for quick accessibility. I found the base unit super comfortable and stable during my trips.
Where this pack comes into its own, though, is the easily added backpacks for whatever your adventure may be. I've only managed to use the ski pack so far, but I am excited to use the hiking, running, mountain bike packs when the warmer weather comes.
The thoughtful design of the 22-liter ski pack features everything you'll need for a day touring in the backcountry and all within easy access. Externally, you can attach your skis (vertical or diagonally), snowboard, poles, and helmet in a removable pouch. There are pockets for goggles, safety tools, and a quick access pocket for that extra layer, snacks, or gloves.
Inside the pack are holders for your avalanche gear (shovel and probe) and plenty of room for extra clothing, food, water, skins, etc.
While touring, I was extremely impressed with how comfortable the backpack was. A lot of thought and design has gone into every aspect of this backpack. The padded backplate provided added comfort and extra ventilation to prevent excessive sweating and wet clothing, and the removable hip straps provided additional stability. Both climbing and skiing down the pack remained balanced and stable yet allowed full movement of my arms. I was especially stoked with the magnetic clasps, easily manageable with ski gloves.
Each section of the backpack offers a different size and different features. The hiking/mountaineering pack is 33 liter. It has everything you need for a day in the mountains, including full height front zipper accessible from top & bottom, poles & ice axe holders, side mesh pocket & side quick-access pocket, top hood pocket, compression straps, molle webbing system, and rain cover. The 15-liter bike pack is perfect for a day touring or an afternoon of downhill and features a helmet carrier, goggle/glasses pocket, tool pocket, pumps pocket, front quick access pocket, rain cover, and compression straps.
Finally, I'd like to mention the build quality. All sections of this modular backpack are constructed of super durable tough-wearing nylon that will survive any scrape or fall in the mountains. The zippers, straps, and connectors are all solid and well-constructed, and the padded back is firm enough to be comfortable yet hard-wearing.
The backpack gives you the equipment necessary to explore the mountains all year long. Whether you want to ride the trails, shred the slopes or climb the North face, the complete bundle has your back and is currently on sale with 30% off.
At the time of this review, Impetro Gear had three backpacks. Due to customer demand, Baltoro has recently added a nifty 10-liter Hike Pack to the ImpetroGear collection, making it four backpacks. While the initial complete bundle was sent to me as a test unit, I've just ordered the new 10-liter hike option with my own money—I'm that impressed with the product.