Colorado mountain towns are no stranger to seasonal changes, and neither are their businesses. Just as they learned how to adapt to some of the harshest climates, they also learned how to survive against the strenuous and changing demands of tourism.
That was until the pandemic hit and upended their once predictable cycle. These towns may have now reached a tipping point as more and more reports say it's as difficult as ever to find affordable housing in these once magical mountain communities.
Taken in perspective, the people and the communities may change, but the story remains the same.
First discovered well before the pandemic, these mountain towns were looked upon by many as a second vacation home or possibly even investment property. This approach led to a proliferation of short-term rentals, accelerated by the likes of Airbnb and VRBO, but also created an unwanted and profound consequence; a massive shortage in affordable housing.
Then came the pandemic which unchained those "9-5 mountain dreamers" from their tiny cubicles and offered them a brand-new opportunity to work remotely. Work and live in the place of their choosing was their motto. It just so happened to be in the same place as everyone else was thinking, all focused on these small mountain communities.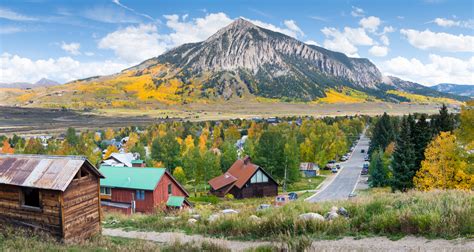 It's no surprise what happened to house prices when you concentrated this sort of uber enthusiasm for mountain living. In just one year the median home price in Crested Butte leaped a staggering 40% to just over $890,000! Rents mirrored these skyrocketing housing prices, and according to a June 2021 report, showed increases of up to 40% in just one year.
Something had to give. And it just may well have.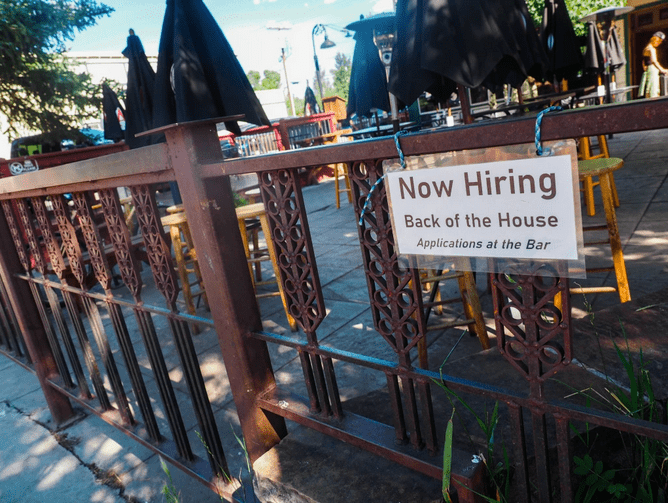 This summer businesses in many Colorado mountain towns are reporting higher than average difficulty hiring staff. Some businesses have had to cut back on business hours while others are yet to open full operations. Businesses have tried very hard to overcome the hiring shortage by offering all kinds of unique benefits to their traditional menu of perks including:
Yoga punch cards
Bike park passes
Tuition reimbursement
Increased hourly wages (25% above market)
Incentive bonuses
Sign-on bonuses
The manager of The Collective in Snowmass, Sarah Sanders said, "Every business is offering really nice incentive bonuses right now, signing bonuses, higher wages than previously…. It's much more competitive than it has been in the past."
Despite how nice some of these benefits may look to eager employees they still don't solve the housing crisis. Once again, it still comes down to the same basic problem, with these businesses citing affordable housing as the key hurdle to keeping workers.
A few businesses like Aspen Skiing Company (also the largest employer in their area) are able to offset the cost of housing for their employees with access to corporate housing. In fact, spokesperson Jeff Hanle said this year's demand for affordable housing by their staff is so high they will not be placing their corporate allotment back on the market for the summer. Hanle comments, "In the past… we didn't need the housing [in summer]. But it's gotten to the point where we need housing all the time now."
Saying it's not an easy problem to solve is clearly an understatement. Each community has to find its own solution that best fits them. Perhaps new affordable housing developments like those happening in Jackson Hole and Mammoth, and those already completed in Winter Park, can help others find ways to offer reasonable housing choices and preserve these truly magical mountain communities.